Unlocking the full value of Consent Mode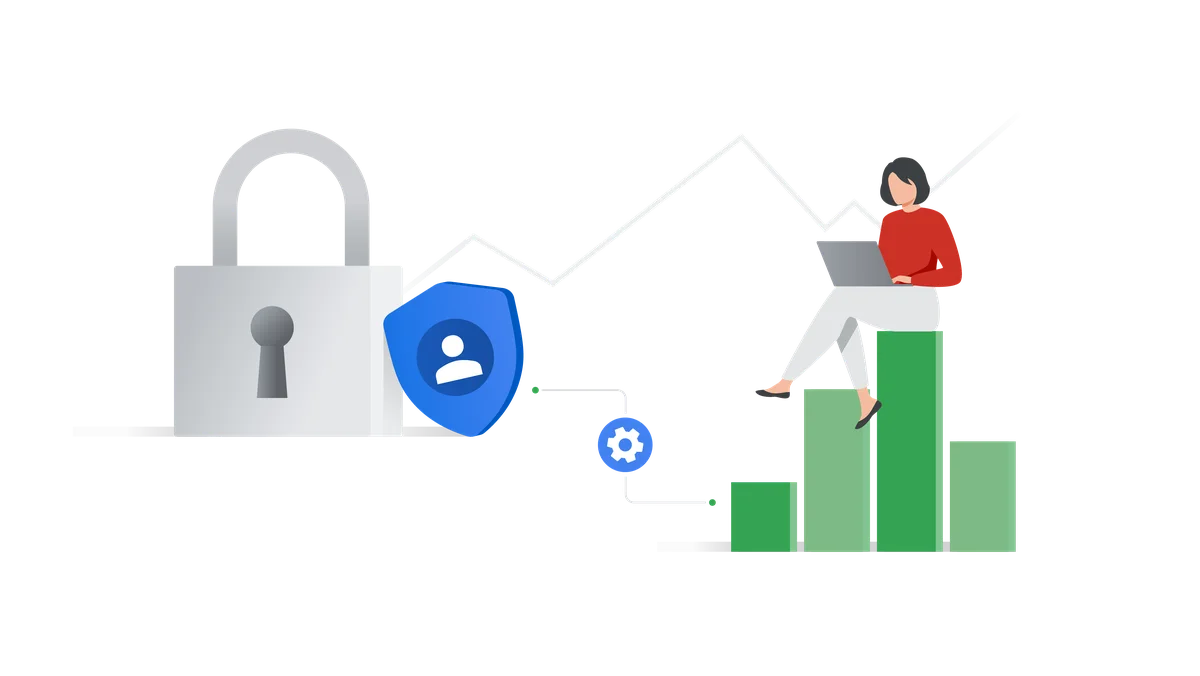 Data is at the core of important marketing decisions and privacy is at the forefront of consumer trust. As people exercise more control over how their data is collected and used, advertisers are turning to solutions that can capture valuable insights while protecting user privacy.
Cookie consent banners give people greater control over how their data is used for advertising or analytics. Up to 64 percent of global consumers agree that they accept all cookie permissions when prompted but rates vary by region, falling as low as 38% in Denmark, according to YouGov's global consumer study. Without conversion data from cookies, though, advertisers may have a hard time understanding campaign effectiveness and how to allocate and optimize their budgets.
To make privacy-safe measurement easier, we're rolling out new features to help you set up and troubleshoot Consent Mode, along with a new certified partner program for additional support with implementation and technical challenges. Proper implementation enables you to fully take advantage of conversion modeling, solving for unknowns in the data and unlocking more comprehensive reporting and optimization.
Since its launch, Consent Mode has helped advertisers gain more accurate, privacy-safe insights through conversion modeling. Air France, assisted by their media agency Performics, experienced a 9% conversion uplift after implementation across their European markets and a 4% increase just within France. "Thanks to Consent Mode, we're able to optimize our campaigns while ensuring users' privacy choices." says Cédric Ibanez, Head of Search & Metasearch at Air France.
Access Consent Mode status and diagnostics
To help marketers confidently set up Consent Mode, we've built new support and troubleshooting features in Google Ads, bringing clear guidance right to your screen. You can also refer to the Google Tag Assistant troubleshooting guide, which covers possible causes and solutions when Consent Mode is not detected or consent rate is lower than expected.
On your conversion summary page in Google Ads, the status column will indicate whether Consent Mode is properly implemented. It will also let you access diagnostics directly from there or on the conversion action settings page. To better understand whether your implementation is correct and you are receiving modeled conversions (minimum thresholds apply), you can find the status of your Consent Mode setup on the Google Ads conversion diagnostics tab.
Access conversion diagnostics to validate that Consent Mode is working and see your modeling uplift after initial implementation
In coming months, you'll be able to view troubleshooting alerts in your diagnostics tabs and see domain-level insights about your tagging and consent rate. You'll also be able to download a list of URLs and access Google Tag Assistant's consent debugging tools to help you fix issues with your setup.
Soon, we'll be surfacing troubleshooting recommendations in the diagnostics tab. In the meantime, you can access the recommendations tab to ensure Consent Mode is properly set up and that you're receiving the full benefits of conversion modeling.
View your recommendations to properly set up Consent Mode
Activate with partner support
To provide advertisers with even more ways to activate Consent Mode, we've expanded our partnerships with Consent Management Platforms (CMPs) and are launching a new CMP Partner program featuring the following partners:
CMP partners are integrated with Consent Mode and Google Tag Manager, ensuring seamless implementation and helping to address technical challenges. If you're working with a CMP or considering doing so, they'll help manage cookie consent banners and direct the consent management process which begins when a user lands on your website and makes a consent choice on a CMP banner. The CMP then communicates that choice to the Google tag via Consent Mode, and the tag adjusts its behavior accordingly. With our CMP partnerships, using Consent Mode is now easier than ever.
With new regulations taking shape around the world it's vital for robust, privacy-centric measurement solutions to be available for marketers everywhere. We're excited for the opportunities ahead and will continue to improve usability and expand our partnerships to help you grow your business in today's privacy-first landscape.