Get privacy-safe customer insights with Google Analytics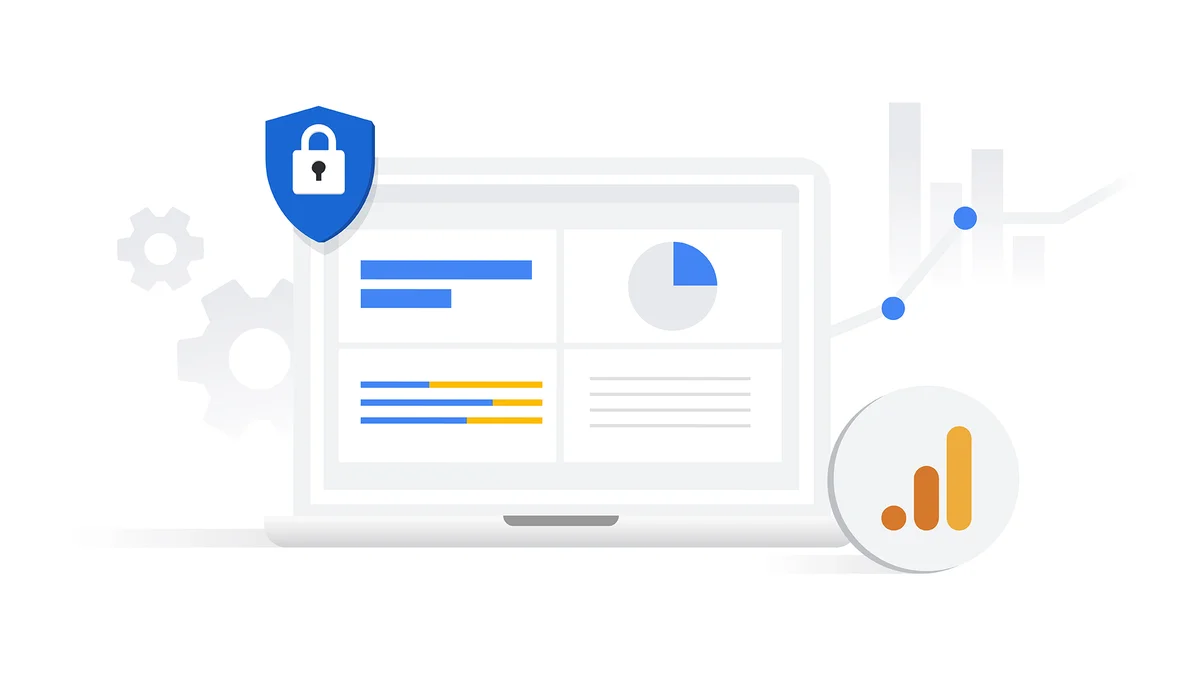 At this year's Google Marketing Livestream, we shared the latest updates coming to the new Google Analytics, the next generation of Analytics designed for the future of measurement.

Get privacy-safe customer insights using machine learning

With new privacy-safe solutions, Google is helping advertisers preserve marketing measurement while respecting user consent choices. This includes using machine learning to model conversions in Google Ads, so you can continue to optimize performance in a privacy-safe way when observed conversion data is not available.

Later this year, we'll extend our modeling capabilities to certain reports in Google Analytics 4 properties to enhance your understanding of the customer journey when observed behavioral data is not available. If users don't consent to analytics cookies, you'll still be able to generate important customer insights while respecting your users' privacy preferences.

For example, if there is incomplete data in your User Acquisition report, modeled data (in addition to observed data) will offer a more complete picture of the number of new users your campaigns have acquired.

Easily discover relevant insights

We want to make the new Analytics experience as intuitive to navigate as possible, so you can discover key insights with unprecedented speed and ease.  In a new modular left navigation, we've organized important use cases into workspaces that will guide you to the reports, analyses, or data — like advertising conversions — you're looking for.

New workspaces in left navigation

The new Advertising Workspace is designed to quickly address everyday advertiser needs and unlock deeper insights into your campaign performance. In the snapshot, you can see relevant campaign and performance insights at a glance. You'll get automated insights notifying you of things like performance spikes in your campaigns, where the majority of your customers are converting from, or what channel is performing the best that week.

With an intuitive and easily accessible home for these insights, you'll be able to quickly improve campaign performance when you want to make real-time optimizations.

Advertising Workspace snapshot

Beyond easier navigation, it's also important to be able to tailor Analytics to the specific needs of your business, and even your role. To allow flexibility, we're launching an entirely new set of customization options to reporting.
For the first time, within the Reports Workspace, users with admin access will be able to curate the Analytics interface and reports to suit the specific needs of their teams. Admins can make simple edits to existing reports or even create entirely new custom reports. They can also customize the left navigation to group reports into collections, and create custom overviews to highlight information. You can showcase these overviews in the Reports snapshot, the new homepage for the Reports Workspace.

Once admins set up customized reporting preferences for your organization, you can reduce time spent on reporting and surface the most relevant insights faster than ever before.
Better understand the value of your marketing
We know how valuable it is to have attribution reporting for your campaigns directly within Analytics, so we're bringing new cross-platform attribution capabilities into the Advertising Workspace.
Data-driven attribution models will soon be available in all Google Analytics 4 properties, so you can use Google's machine learning to understand the contribution of each touchpoint in your marketing funnel, alongside your other customer journey insights. We've also introduced two new attribution reports: the Conversion Paths report and Model Comparison report.
Similar to Multi-Channel Funnels in Universal Analytics properties, the Conversion Paths report allows you to view the customer journey by channel, assigning credit to touchpoints from when your customers first arrive to your site or app through conversion, based on a selected attribution model. It also includes a new conversion credit visualization that helps you understand your ROI by channel.
Conversion Paths report in the Advertising Workspace
The Model Comparison report allows you to assess campaign performance using various attribution models, and compare how each affects the value of your marketing channels so you can determine which model best suits the needs of your business.

Model Comparison report in the Advertising Workspace
Prepare your measurement foundation for the future
The new Google Analytics will help ensure your measurement foundation is reliable and ready to meet the demands of an evolving ecosystem.

Get started with Google Analytics 4 properties today, and stay tuned for more enhancements coming soon.