Drive with Christina Aguilera this March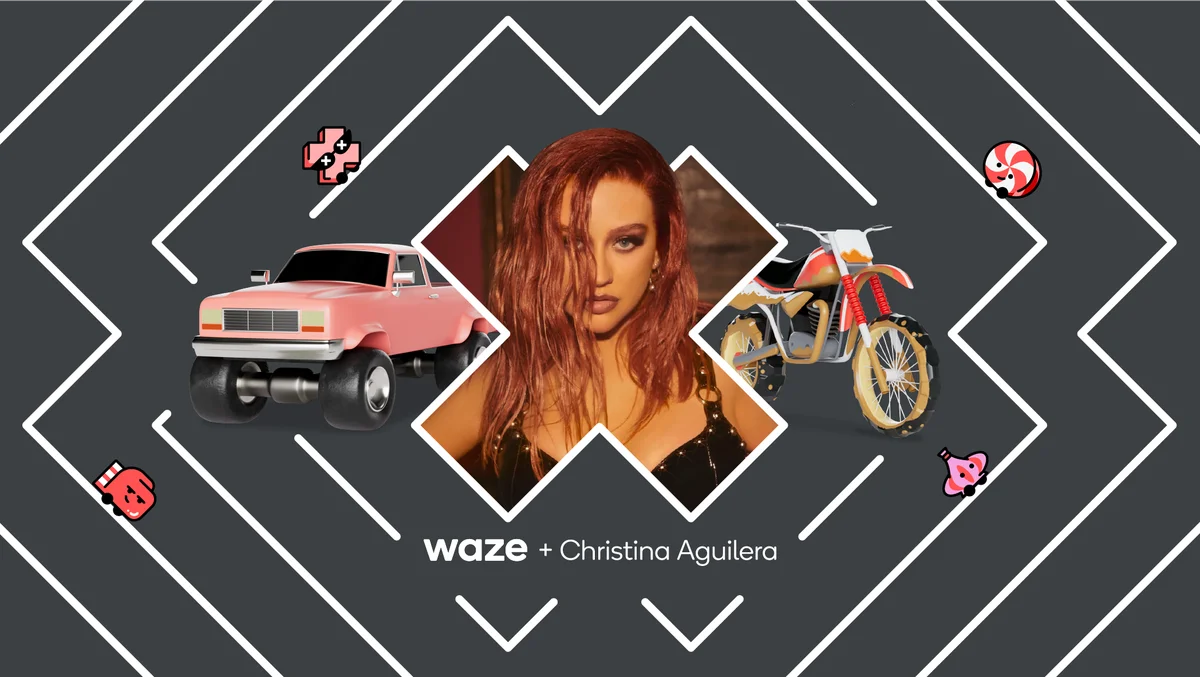 This March marks the arrival of International Women's Day around the world and Women's History Month in the U.S. It's a time to celebrate trailblazing women throughout history. From the suffragettes to the #MeToo movement, women continue to fight against gender bias, discrimination and stereotypes. To mark this occasion, we're welcoming feminist advocate and musical icon Christina Aguilera to Waze.
Christina has a long history of advocating for women and underrepresented voices, using her platform to put them center stage in iconic songs and music videos — from "Beautiful" to "Let There Be Love" to "Can't Hold Us Down."
"International Women's Day is a significant reminder that we are still fighting against gender bias and stereotypes," Christina says. "Partnering with Waze has allowed me to unify my voice with a community of people who care about helping one another."
Now, her messages of empowerment and self-love — and her Grammy-award winning voice — are on Waze to inspire the next generation of advocates.
Jump in the car with Christina
Christina takes fans on a journey through her life and work, from her "Genie in a Bottle" beginnings to her breakout as a fierce and liberated woman in "Stripped," to her current hits like "Pa Mis Muchachas," that draw from her Latin roots. Plus, she'll share some advice she's learned along the way — in both English and Spanish.
To get the full Xtina experience, choose from one of four Moods — Magical, Feisty, Sweet, or Strong — and drive in style in the Dirrty Bike or Pinkup Truck. You'll be ready to take on whatever obstacles come your way, from potholes to traffic jams.
Sing your heart out to Christina's favorites
In honor of International Women's Day, Christina has also curated a Spotify playlist that you can stream through the Waze Audio Player (the car is one of Christina's favorite places to sing). The playlist is full of powerhouse women, including up-and-coming artists who are inspiring Christina today, and selections from her own library of belt-it-out hits.
The experience on Waze launched March 1 and is available for a limited time with voice navigation in English and Spanish. Visit Waze or tap "My Waze" in your app and find the "Drive with Christina Aguilera" banner. And don't forget to start streaming the Spotify playlist.