Drive with Cupid this Valentine's Day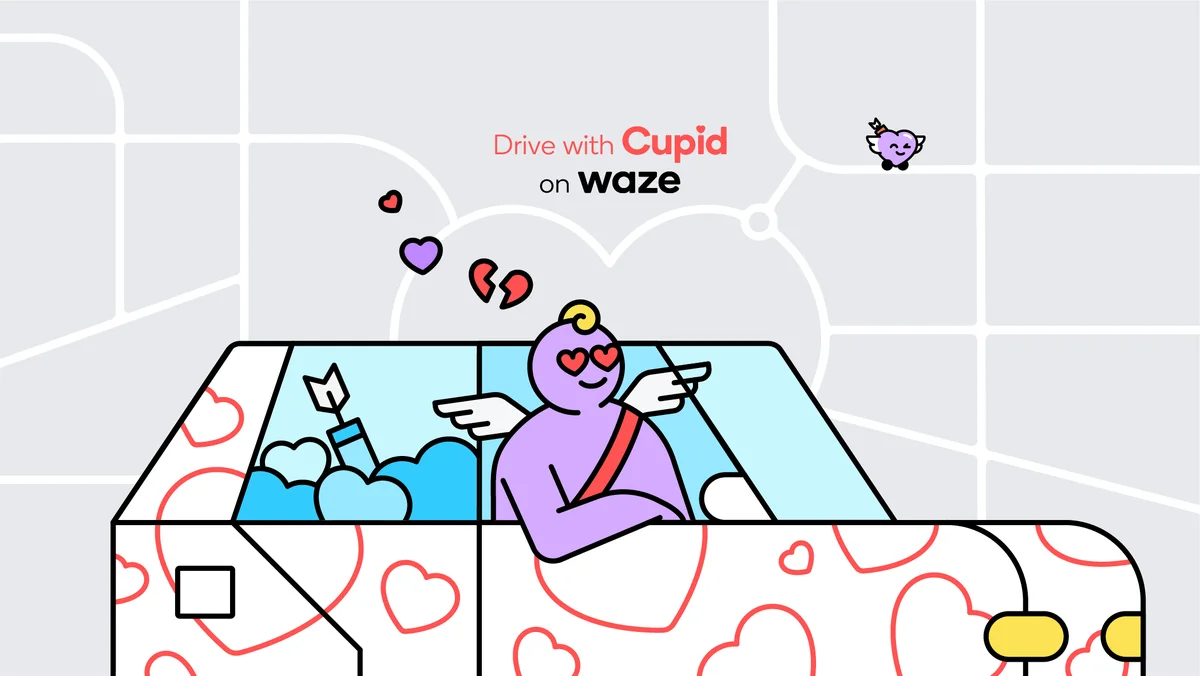 Whether you're into Valentine's Day celebrations or over them, the greatest matchmaker of all time, Cupid, is here to guide you through the ups and downs of love on the road with the latest driving experience on Waze. With nearly 3,000 years(!) of experience bringing couples together, and personal lessons learned on his journey to find a special someone, you'll hear Cupid's words of wisdom — and some hot takes — on the state of dating and love in 2022.
For some extra Valentine's Day spirit, pair Cupid's voice with the limited edition Lovewagon and a Cupid Mood to help (literally) spread the love on Waze.
​​Chocolate, candy hearts or a dozen long-stemmed roses are great Valentine's Day standbys. But Cupid knows the real route to love: a keen eye for a match, a magic arrow, his sage words... and a fun, traffic-free journey to your destination. So, what are you waiting for?
See the full Cupid experience or tap "My Waze" in your Waze app and click the Cupid banner to activate. It'll be available everywhere, in English, for a limited time.