Enjoy the journey, not just the destination when you drive with Karamo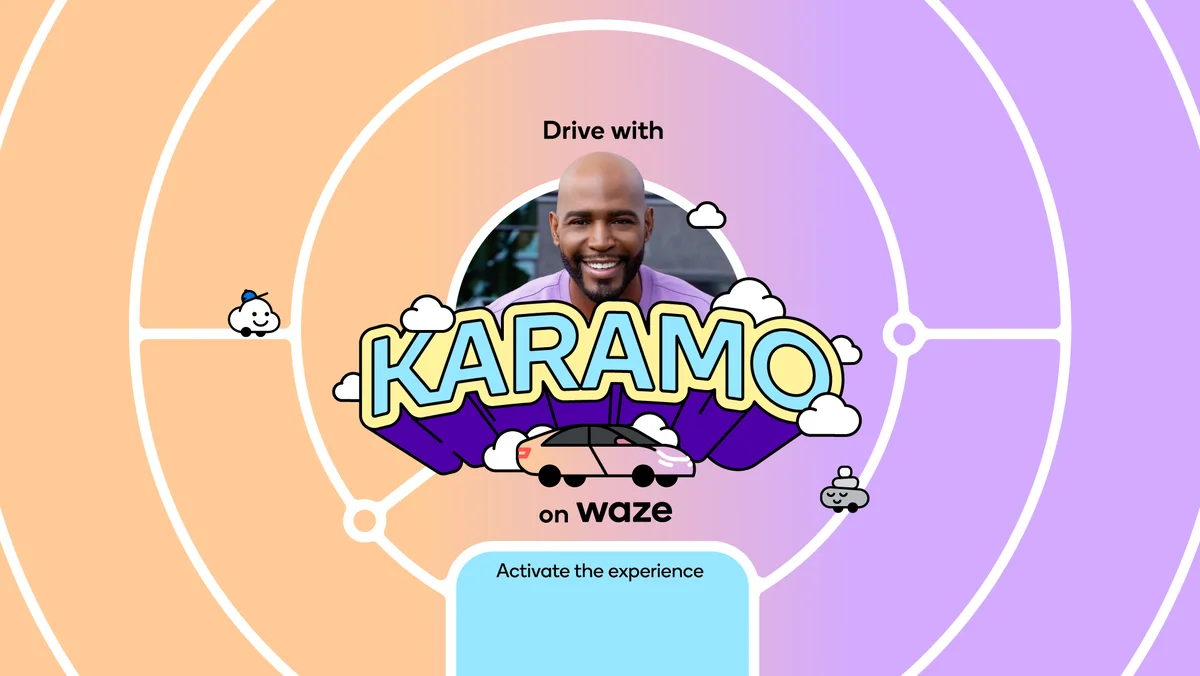 The start of a new year is always a special time to reflect on the past, set goals for the future and shift your mindset. Waze's latest driving experience with television host Karamo Brown, best known for shows like "Queer Eye" and his talk show, "Karamo," will help you kick off 2023 with a new perspective on driving. That way you can appreciate the journey, not just the destination.
Karamo narrating your navigation is kind of like driving with a therapist-meets-self-help guru-meets-totally-normal-friend. With him sitting in the passenger seat, you have someone to not only help you see the positive side of things (even traffic), but also help you accept what you can't control.
"I'm so excited to be part of the latest driving experience on Waze, which brings my passion for helping people to drivers everywhere by making every journey on the road a little more positive," Karamo says.
With Karamo by your side, you'll see it's okay that you couldn't switch lanes safely to get to that exit, because the detour is giving you some necessary reflection time. Or when you come across some unexpected interruptions — traffic, potholes, kids spilling an entire smoothie on the back seat — you'll learn there isn't a better time to embrace the journey than when you're driving. Choose from the Calm or Centered Mood to set the tone for your drive, and take a ride in the Karamobile on the Waze map to show fellow drivers your new demeanor.
You can activate this experience in the Waze app (open link on mobile) by tapping "My Waze" and the "Drive with Karamo" banner. The experience is available in English.