Go for a festive drive with Santa and Mrs. Claus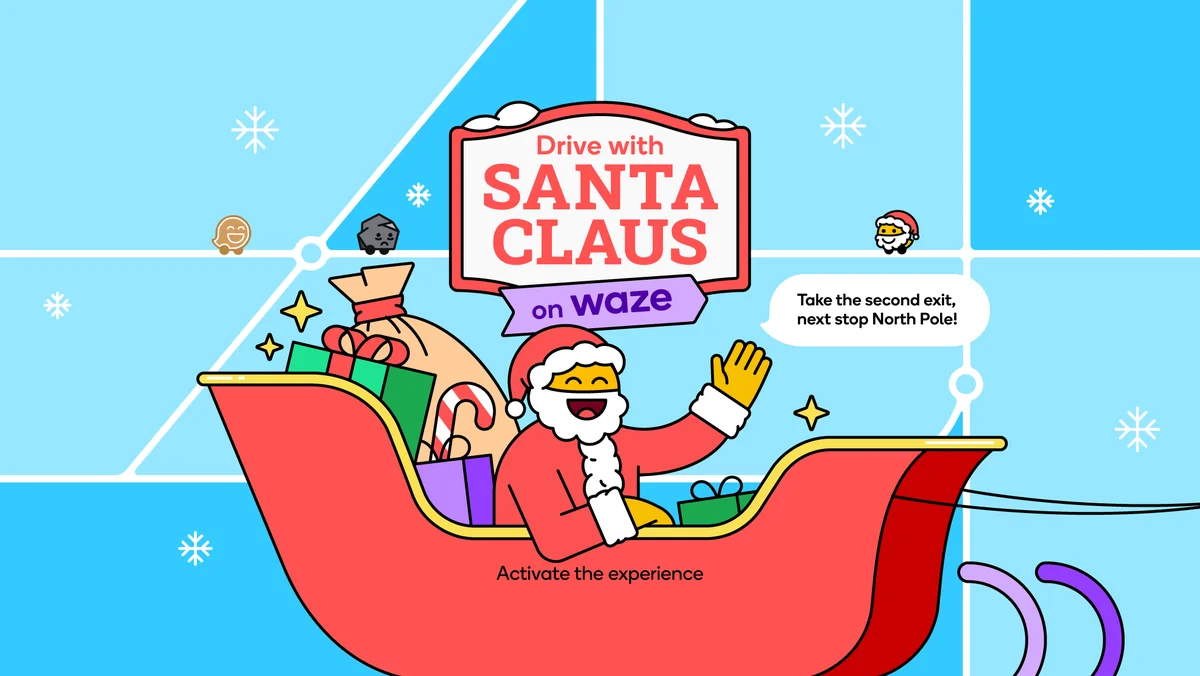 Santa Claus is back in town — and on Waze — to bring some holiday cheer to your drives. Whether you're headed to the mall to shop for the perfect present or to your in-laws' for dinner, his merry "ho-ho-hos" and good tidings for all will make any ride a jolly one.
Santa's other half, Mrs. Claus, is also hitting the road this year with drivers who have their apps set to English U.S. As the brains behind the North Pole, Mrs. Claus will share sneak peeks into the operations of the workshop and all that's required to pull off Santa's one-night, around-the-world adventure.
Swap out your navigation arrow for Santa's signature Sleigh or Mrs. Claus' C-Wagon, and choose from three holiday Mood icons — Naughty, Nice or Santa — to show your fellow drivers your holiday spirit.
You can activate this holiday experience in the Waze app by tapping "My Waze" and the "Drive with Santa" banner. If Mrs. Claus is available for you, she'll appear in your selection card. Santa Claus is available in English, French and Spanish globally, and Mrs. Claus is available in English U.S.