Go on an epic adventure with Netflix's "The Sea Beast"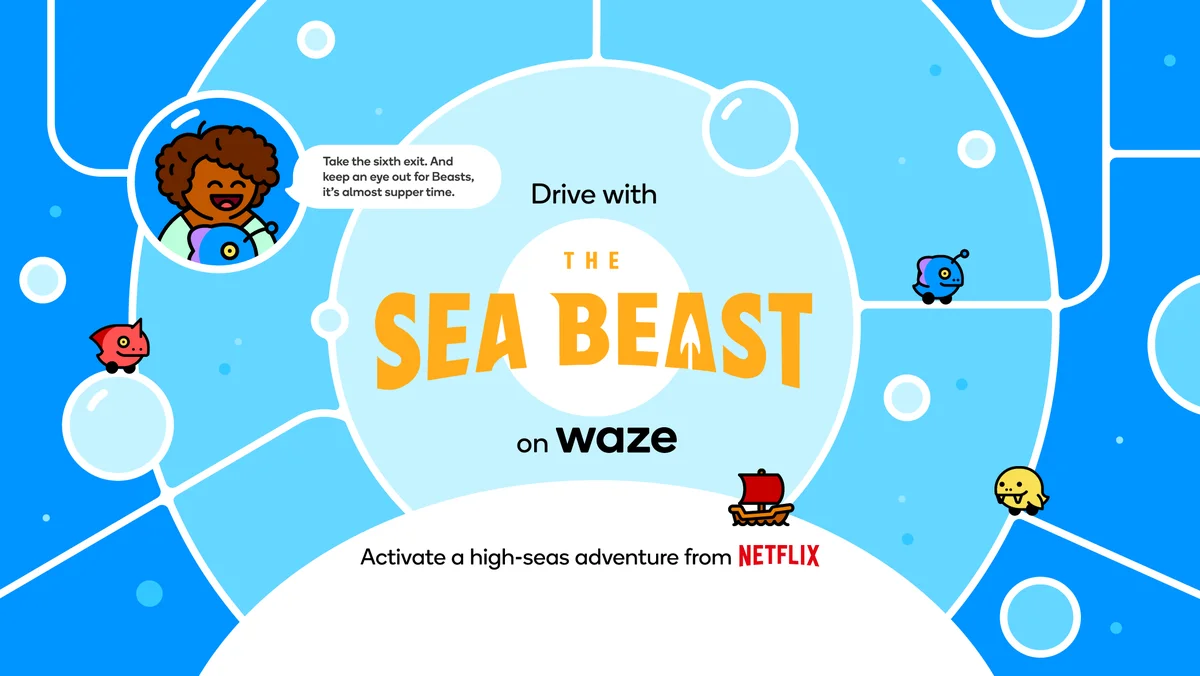 Craving a different type of drive this summer? Go on a high-seas adventure without stepping off land. Activate Waze's latest driving experience, inspired by Netflix's newest movie, "The Sea Beast." (Check out the trailer and the film on Netflix July 8.)
Starting today, you'll meet the dynamic duo of Maisie, a precocious stowaway, and Blue, a little beast with a huge mischief streak, and revel in the unlikely comedy of their friendship as they help you navigate every turn you take on Waze. And don't worry: Maisie will help translate Blue's sounds for you. You'll also get to know some other Beasts that they find on their journey when you choose between three new Moods: Blue, Red and Yellow. Don't forget to swap your vehicle for a Lifeboat, to get into the true adventurer's spirit.
With Sea Beast Mode activated, get ready to explore the world together, on a journey full of surprise, wonder and funny banter — because where the map ends, the adventure begins.
If you're interested in seeing the magic in real life, Netflix is hosting a series of experiences across the U.S. at aquariums, museums and more to celebrate the launch of The Sea Beast.
For a drive that takes you to the seas, visit Waze or click "My Waze" in your Waze app and tap the "Turn on Sea Beast Mode" banner to activate. It's available globally, in English, for a limited time.