Goal! Take your next drive with a soccer commentator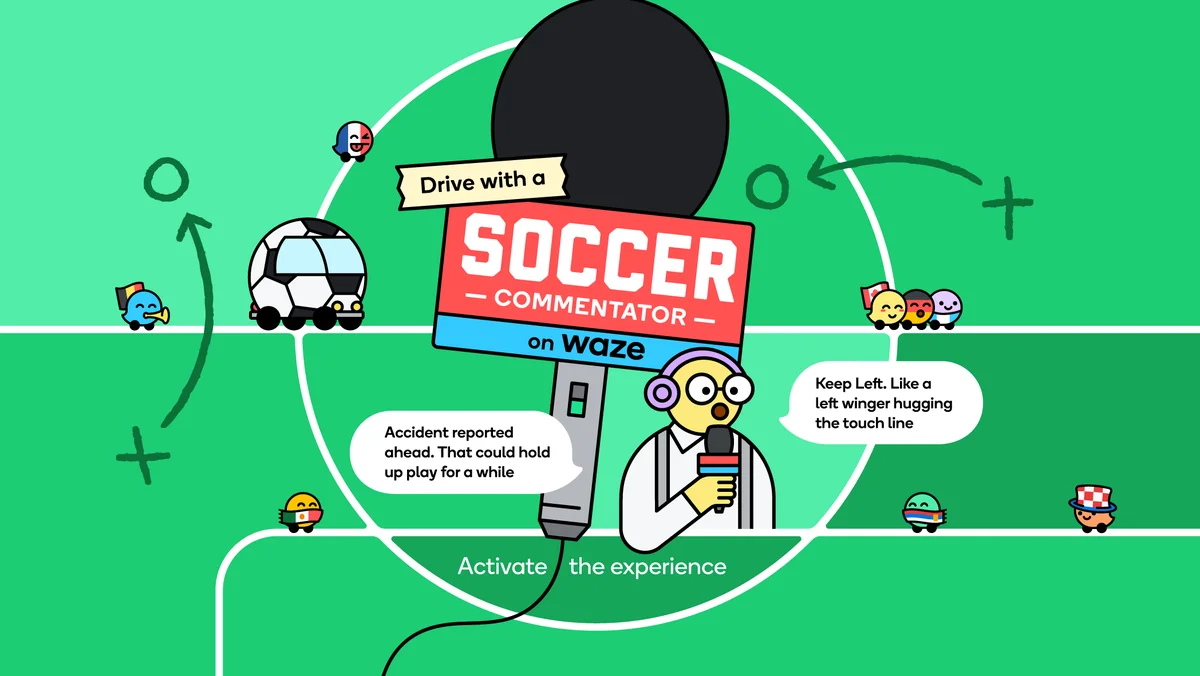 As the most widely viewed and followed sport in the world, soccer (or, if you're not American, football) is a global sensation. The sport unites communities in an epic competition that celebrates country pride and sportsmanship. And now, for the first time ever, Waze is giving drivers everywhere a way to get close to the soccer action and represent for their favorite team and country.
With voice navigation inspired by soccer commentating styles around the world, each turn, hazard and exit will feel like high-stakes action on the pitch. You'll hear things like "Take the first exit. Then it's onward to glory!" and "Hazard reported ahead. Getting through that defense could prove tricky." In Brazil, we even voiced the experience by Luva de Pedreiro, a fan favorite and the most-followed soccer commentator on social media in the country.
Take a drive in the Automoball, a car outfitted for ultimate soccer fans. And don't forget to share your national pride with a Mood representing your favorite country as they traverse the tournament rounds.
Score our soccer experience by tapping "My Waze" and "Drive with Luva de Pedreiro" for our Brazilian-based users, or "Drive with a commentator" for the rest of the world. Or you can use our links to access the Luva experience and our commentator experience (in English, French and Spanish).