Hasan Minhaj takes the front seat in new Waze experience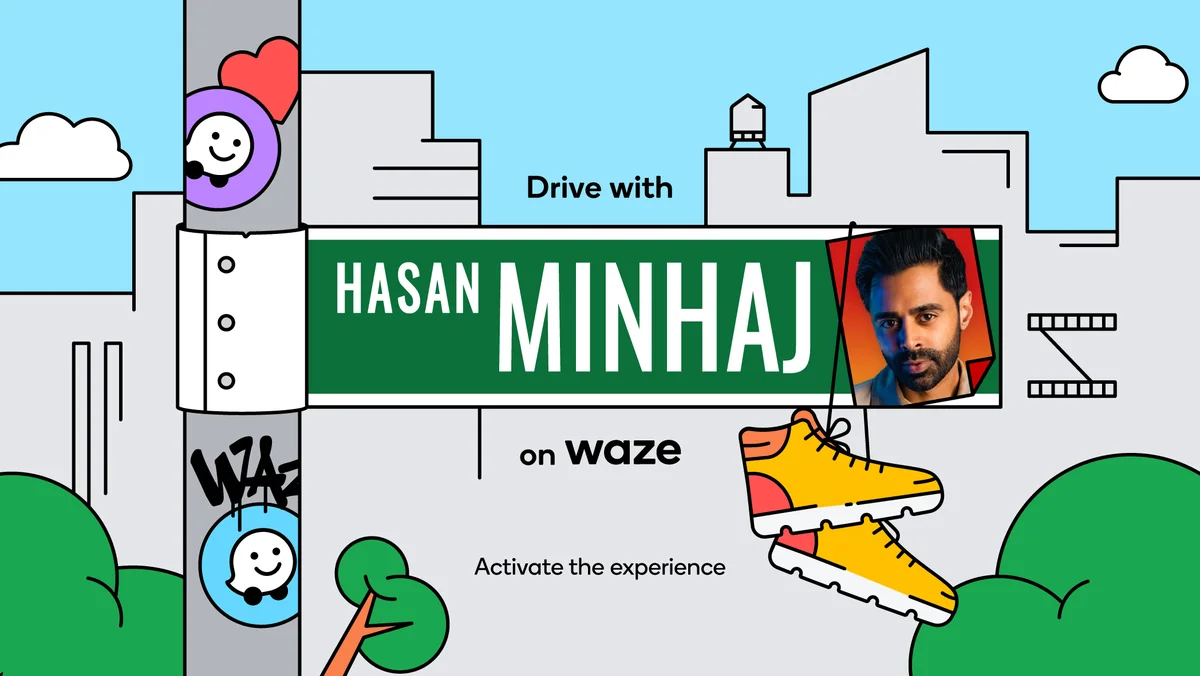 As a comedian, actor, writer, producer, and dad, Hasan has brought his unique perspective on the world to life in stand-up comedy and TV shows. And now, he's bringing it to the car as your personal navigator. Hasan will guide you through your journey with wit and wisdom, offering entertaining insights into the absurdity of driving.
Expect relatable commentary on everything from traffic to rest stops and some self deprecation thrown in for good measure. And when traffic gets you down, he'll have your back with some relatable rants like "Hazard reported ahead. Maybe someone's 'Check Engine' light is on. I hate that light. It says 'Hey, so that thing with ten thousand parts inside it? One of them is broken but we can't say which'" or upon arrival, Hasan will quip "We made it. And if no one's looking, I think you should high-five the screen!"
Select the Mood that lets everyone know just how hilarious you are, and embrace the shameless suburban dad energy with The Minivan vehicle to get your full Hasan Minhaj experience.
Experience will be globally available with a voice in English. Click here to start driving with Hasan Minhaj today.