Join the Jonas Brothers on the road with Waze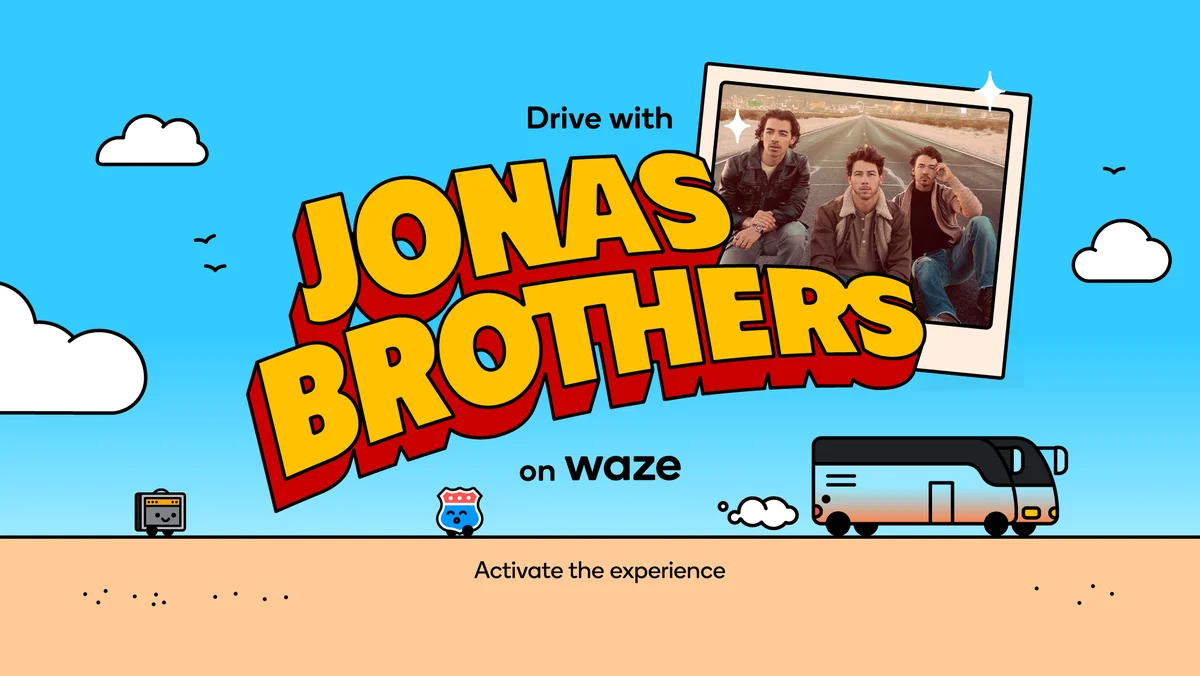 The Jonas Brothers are back with a new album, aptly named "The Album," and to celebrate we've partnered up on an all-new driving experience.
Growing up on the road, these musical brothers know a thing or two about traversing roadways around the world — they've learned how to entertain themselves in traffic and mastered the art of exiting a Jersey Circle (or roundabout for those who haven't tackled New Jersey's infamous intersections). Join them as they put all this knowledge to work in the latest driving experience on Waze. They share their favorite spots around the world, memories from over a decade of touring together, and reveal the ups and downs of life on a tour bus.
As you navigate, Kevin, Joe and Nick will keep you laughing with their quick-witted humor, brotherly banter, and reflective insights. The brothers will let you know it's time to take a right exit with Kevin commenting "Exit Right. And if you happen to be on New Jersey Route 3, don't miss the Tick Tock Diner in Clifton" or Nick with lines like, "Accident reported ahead. Let's send positive vibes to everyone involved" and you can celebrate your arrival with Joe saying, "Nice job. We made it. People ask when we felt like we'd really 'made it'. I'd have to say… probably this moment right now."
Become part of the tour virtually when you select The Tour Bus vehicle and embrace the free-spirited road trip vibe with the Limitless Mood. Buckle your seatbelts, grab some snacks (enough to share!), queue up The Album, and get ready to sing "Wings" at the top of your lungs when you hit the road with the Jonas Brothers, only on Waze.
The experience is available globally with voice navigation in English. Activate today by clicking here.