Waze on Google built-in arrives to Volvo Cars and Polestar cars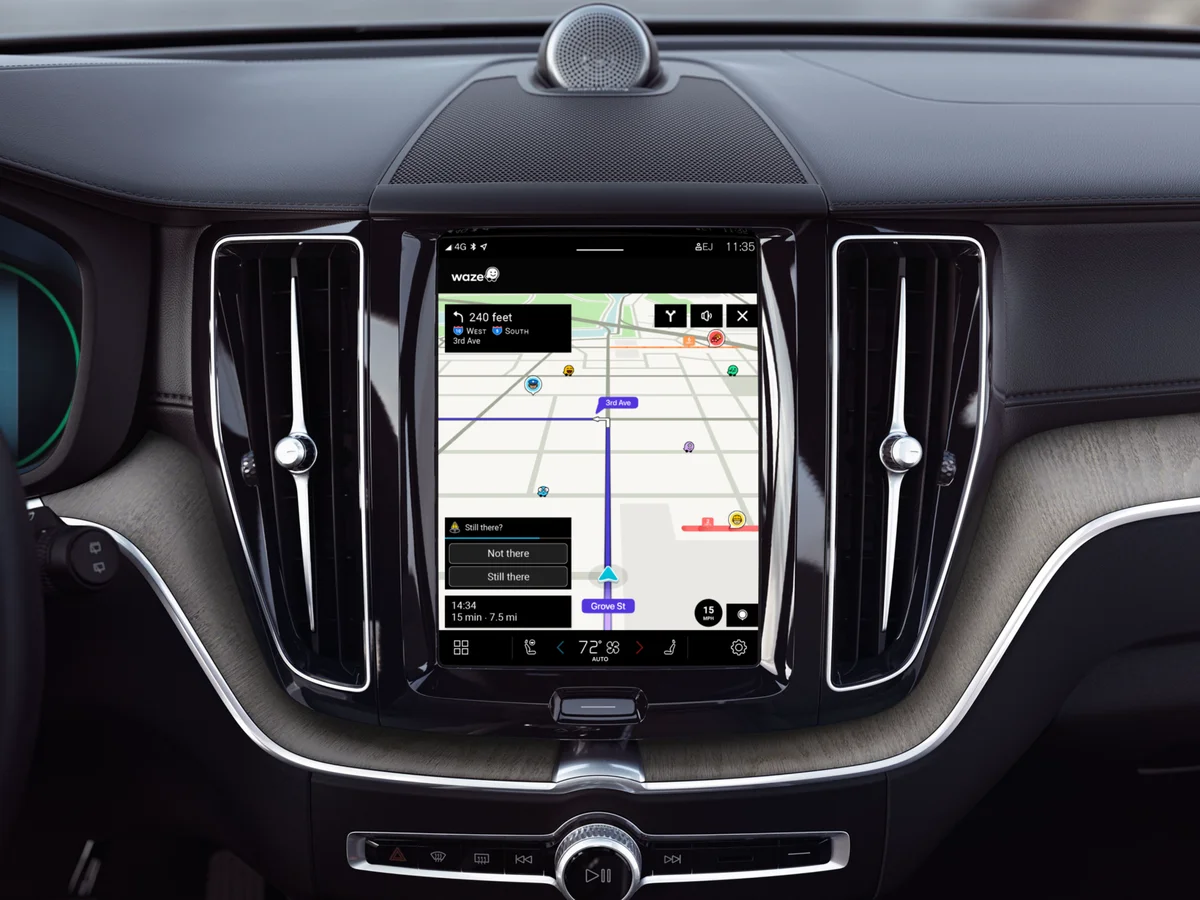 Waze on Google built-in arrives to Volvo Cars and Polestar cars
Waze is now available on all Volvo and Polestar 2 cars with Google built-in, directly through the car's infotainment system. Now Volvo and Polestar drivers can access Waze's real-time routing, navigation, alerts, settings, preferences and saved places. After a one-time setup, drivers will enjoy a bigger, bolder navigation display — right at eye level — without ever having to use their phones.
Credit: Polestar, Model Polestar 2
Meeting you at the wheel
Waze built-in, our version of Waze for in-car infotainment systems, eliminates phone-related hassles and distractions thanks to its embedded and wireless capabilities. Waze developed and tested the embedded app with an emulator and Volvo and Polestar 2 cars to deliver the best possible experience before launching in customer cars.
As more drivers move away from using phone docks and USB cables in their cars, we wanted to provide a one-time setup so you can quickly navigate the roads without the need for a smartphone.
Waze on Google built-in is available starting today to all Volvo car models with Google built-in and Polestar 2 in global markets where Google Play Store is available.