Announcing the 2023 Black Founders Fund Cohort in Africa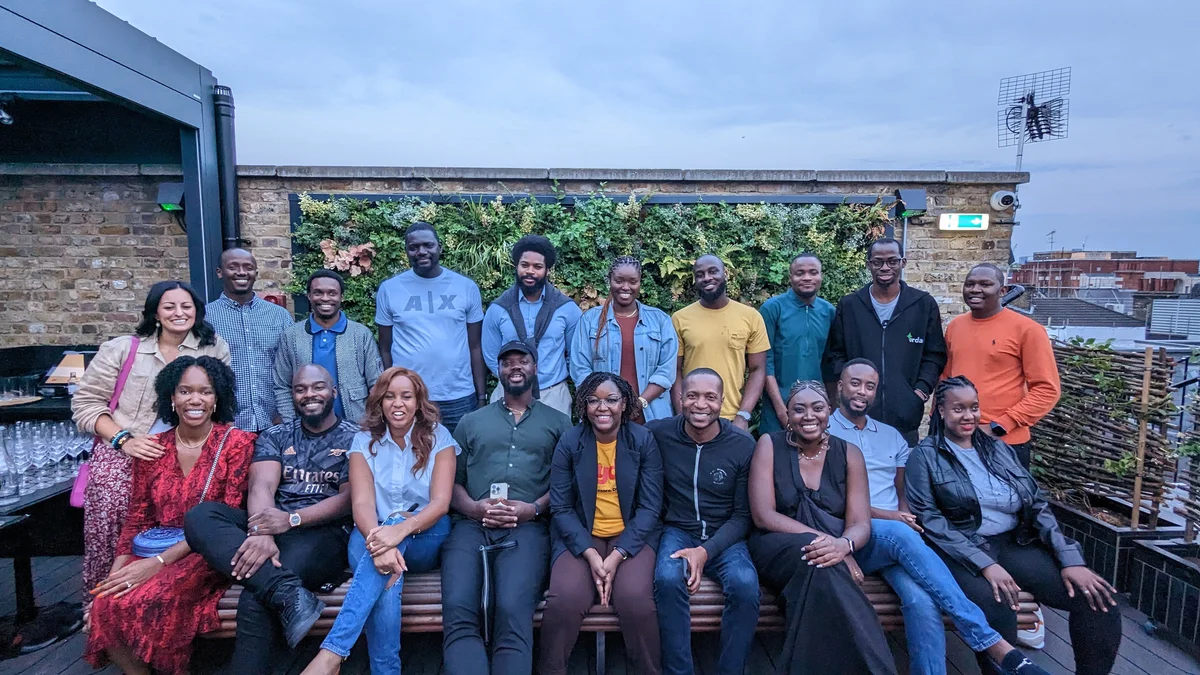 "The only limit to our realisation of tomorrow will be our doubts of today," Franklin D. Roosevelt once said. As we announce the third cohort of the Google for Startups Black Founders Fund beneficiaries, this quote resonates deeply with us. We've seen firsthand how the startups in Africa are embracing the limitless possibilities of tomorrow, and it's truly inspiring.
Africa's population is surging, with projections indicating that by 2050, one-third of Africans will be under 35. This demographic wave offers immense opportunities for startups to cater to a booming market. From healthcare to agriculture and fintech, startups are leveraging technology to address Africa's challenges while capitalising on market potential.
One inspiring example that embodies the spirit of this journey is HealthDart, led by CEO Njabulo Skhosana. Njabulo's decade of healthcare consulting experience in Nigeria, Ghana, Kenya, and South Africa led him and his cofounders to launch HealthDart. As a digital health maintenance organisation (HMO), HealthDart helps patients easily access affordable healthcare through an integrated digital pharmacy and telemedicine platform.
Now in its third year, the Google for Startups Black Founders Fund supports Black founders by addressing the inequality in VC funding. This year, each selected startup will receive up to $150,000 in non-dilutive cash awards, $200,000 in Google Cloud credits, Google Ads support, and one-on-one mentoring from Googlers and industry experts.
When Black founders thrive, everyone benefits. The program's track record speaks volumes: since its inception in 2021, participating founders have seen a 21% rise in employment, with women filling 46% of these positions, and a notable 7% increase in monthly recurring revenue to over $6.1 million
Introducing the 2023 Google for Startups Black Founders Fund recipients in Africa
Today we unveil the 25 African startups selected for the Google for Startups Black Founders Fund. — 72% of which are led or co-founded by women. These startups are diverse not only in their leadership but also in their geographical representation and sector focus. Here's the list of the startups in alphabetical order. Learn more about them here.
Akoma Health (Nigeria): Tech platform for accessible, culturally conscious mental health services in Africa.
BezoMoney (Ghana) : Digital banking for Africa's underbanked via mobile/web platforms.
Chargel (Senegal): Digital trucking platform connecting shippers/carriers in Francophone West Africa.
Charis UAS (Rwanda): Provides 3D geospatial data via drone technology.
Evolve Credit (Nigeria): SaaS for digitising and managing banking services.
Excel At Uni (South Africa): Supports student funders via digital services.
EzyAgric (Uganda): AI-powered mobile technology to enhance Africa's farming sector.
Fez Delivery (Nigeria): Last-mile logistics platform for various industries.
Fleetsimplify (Kenya): Monetization platform connecting gig drivers & vehicle owners.
HealthDart (South Africa): Digital HMO providing end-to-end health services with insurance.
Herconomy (Nigeria): Female-focused fintech aiming to be Africa's first women's bank.
Jumba (Kenya): Improving Kenya's construction sector supply chain via B2B platform.
MDaaS Global (Nigeria): Tech-powered diagnostic centres for affordable healthcare.
My Pocket Counsel (Nigeria): Legal tech platform for contract generation and management.
Orda (Nigeria): Pan-African neobank for restaurants, offering cloud-based software.
Periculum (Nigeria): Data company aiding in credit assessment, fraud/churn risk.
Raenest (Nigeria): Fintech offering global financial services to freelancers/startups in Africa.
Ridelink (Uganda): E-logistics platform providing shipping and real-time tracking.
Susu (Côte d'Ivoire): Health platform providing healthcare services/insurance funded by African diaspora.
Talamus Health (Ghana): Tech solutions targeting healthcare inefficiencies in Africa.
TruQ (Nigeria): Streamlining mid-mile logistics across Africa with third-party vehicle connectivity.
Tushop (Kenya): Tech platform for group buying of daily essentials in Kenya.
Uzapoint (Kenya): Mobile/web POS for digitising bookkeeping in Africa's informal sector.
Zinacare (South Africa): Online platform for accessible, affordable healthcare services.
Zydii (Kenya): Localised digital training solutions for African SMEs.