Introducing Our New Cohort for the Google for Startups Accelerator: AI First Program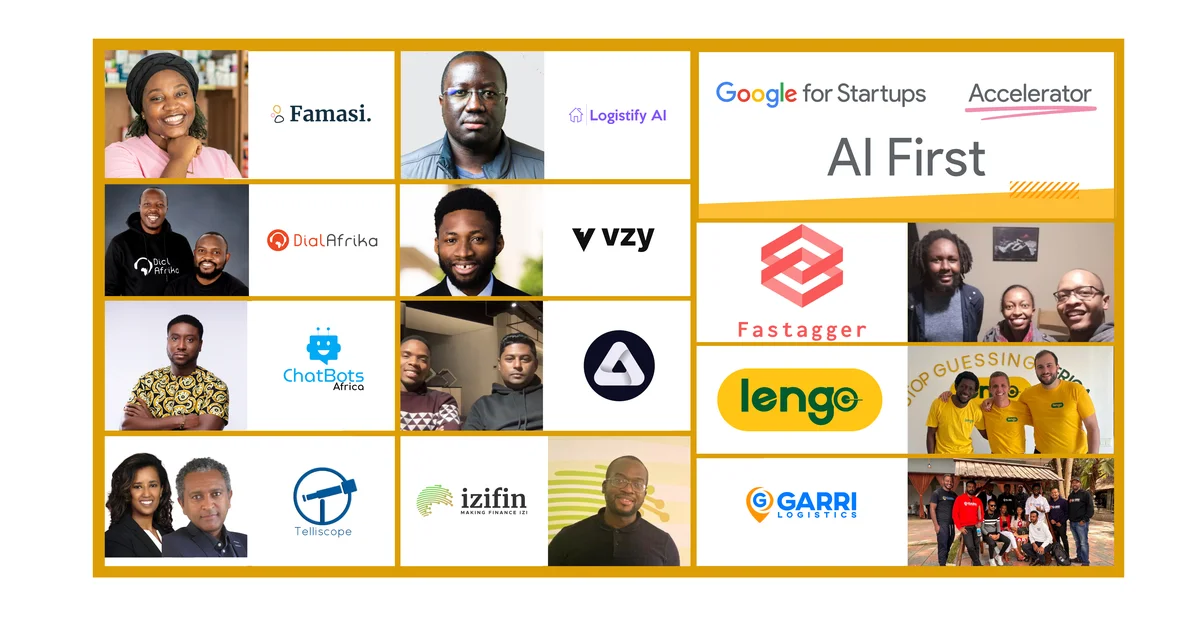 AI has the potential to make our lives better in so many ways. It can help us solve some of the world's biggest problems, like climate change and disease.
As we stand on the brink of a technological renaissance, the role of AI in reshaping our world becomes increasingly evident. According to a McKinsey Global Institute report, AI could potentially augment Africa's GDP by a staggering $1.3 trillion by 2030, marking its undeniable potential to fuel solutions and drive economic prosperity.
In August, we commenced applications for the 'Google for Startups Accelerator: AI First' program to find startups using AI to navigate the challenges unique to Africa, while carving out solutions on a global scale.
Today, we are pleased to announce the selected startups (in alphabetical order):
As these startups commence their immersive 10-week accelerator journey, they will not just tap into Google's AI expertise and a $350k in Google Cloud Credits but also dive deep into a growth experience through mentorship sessions, specialised technical insights, and extensive networking opportunities await them, to help them expand their horizons and amplify their impact.
Join us in congratulating the trailblazers.