Bringing Search Labs and generative AI in Search to Sub-Saharan Africa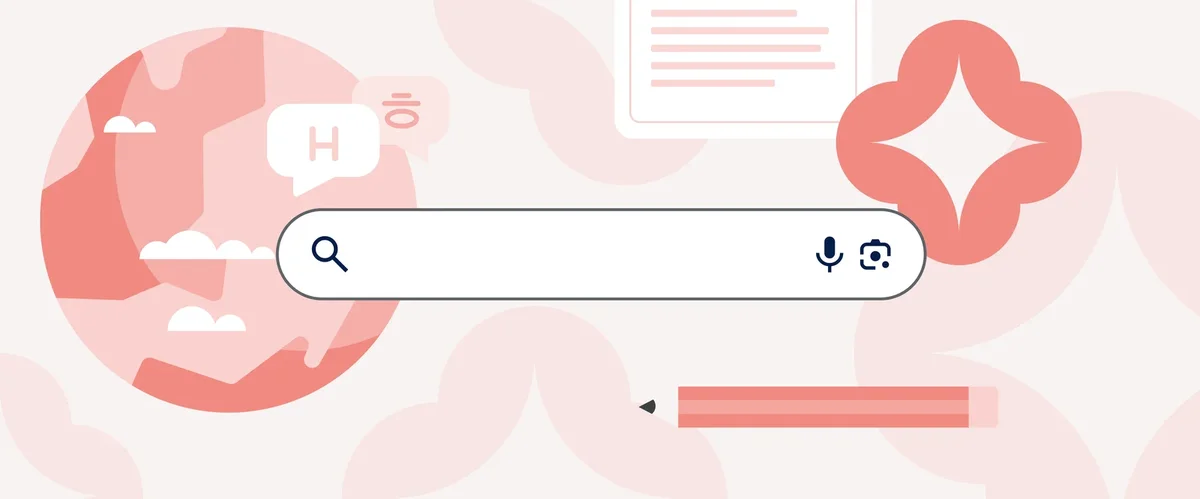 People across Sub Saharan Africa have diverse needs when it comes to seeking out information, and we have always focused on innovations that make the Search experience more natural and intuitive. Over the years, we've developed completely new ways to search, powered by our latest advancements in AI — whether that's searching visually with Lens, or across modalities, using both images and text with multisearch.
With new breakthroughs in generative AI, we're again reimagining what a search engine can do. With this powerful new technology, we can unlock entirely new types of questions you never thought Search could answer, and transform the way information is organized, to help you sort through and make sense of what's out there.
In May at Google I/O, we shared our first steps in this new era of Search and introduced Search Labs a new way to access early experiments in Search, including generative AI capabilities.
Today, we're excited to announce that we're bringing Search Labs and SGE (Search Generative Experience) to Sub-Saharan Africa (SSA).
Improving Search with generative AI
With new generative AI capabilities in Search, we're now taking more of the work out of searching, so you'll be able to understand a topic faster, uncover new viewpoints and insights, and get things done more easily.
Let's take a query like "most common interview questions". Normally, you might break this one question down into smaller ones, sort through the vast information available, and start to piece things together yourself. With generative AI, Search can do some of that heavy lifting for you.
You'll see an AI-powered overview of key information to consider, with links to dig deeper.

Below this AI-powered overview, you'll see suggested next steps, including the ability to ask follow-up questions, like "how do I answer, what are your weaknesses". When you tap on these, it takes you to a new conversational mode, where you can ask Google more about the topic you're exploring.
Context will be carried over from question to question, to help you more naturally continue your exploration. You'll also find helpful jumping-off points to web content and a range of perspectives that you can dig into.
Taking a responsible approach
There are known limitations with generative AI and LLMs, and Search, even today, will not always get it right. It's very much an experiment, but we're taking a responsible and deliberate approach to bringing new generative AI capabilities to Search.
We've trained the models behind SGE to uphold Search's high bar for quality, and we will continue to make improvements over time. They rely on our hallmark systems that we've fine-tuned for decades, and we've also applied additional guardrails, like limiting the types of queries where these capabilities will appear. To evaluate the information for yourself, you can also expand your view to see how the response is corroborated, and click to go deeper.
Being responsible also means working well with the open web's ecosystem. As we bring generative AI into Search, we're committed to continue sending valuable traffic to sites across the web. With SGE, we're showing more links, and links to a wider range of sources on the results page, creating new opportunities for content to be discovered.
Ads are a vital part of how the web works. In this new generative experience, Search ads will continue to appear in dedicated ad slots throughout the page. And we'll continue to uphold our commitment to ads transparency and making sure ads are distinguishable from organic search results. When Search ads do appear, they will continue to feature our industry-leading clear and transparent ad labels with the "Sponsored" label in bold black text.
Step into the Lab
We're bringing these generative AI capabilities to SSA as an experiment in Search Labs called SGE (Search Generative Experience), available on Chrome desktop and the Google App (Android and iOS). Search Labs is a new way for you to test bold new products and ideas we're exploring.
You'll be able to try out some early-stage experiments, and share your feedback directly with the teams working on them. Search Labs will introduce new, fun and creative ways to engage with Search and explore information.
We'll be opening up access to Search Labs across SSA today, where you'll be able to opt in to try SGE. Just tap the Labs icon in the Google app or Chrome desktop to sign up, and visit labs.google.com/search to learn more. Access via Chrome desktop is available today, and access through the Google app will be enabled over the coming week.