Supporting more communities across Australia with free digital training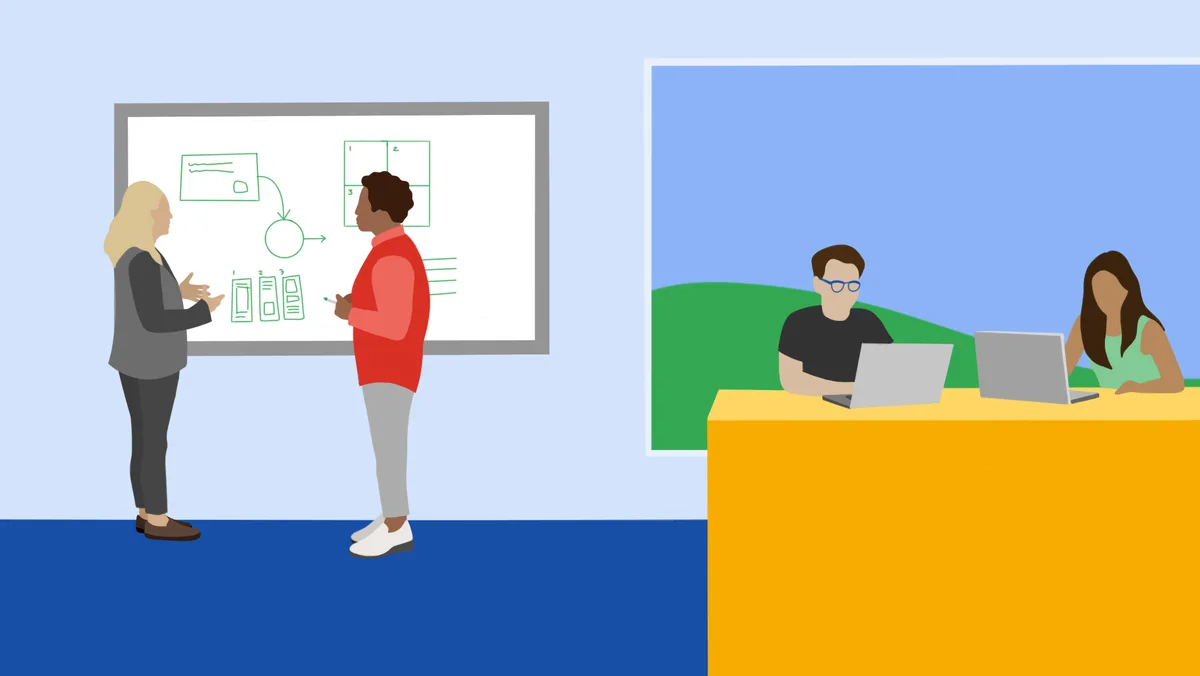 Grow with Google has continued to bring digital skills training to Australians around the Country. In the last few months, we've brought training to businesses in Sydney, Darwin and Hobart, and to Indigenous Australians and LGBTQIA+ business owners.
Grow with Google Sydney
Hundreds of businesses across Sydney came together at Google Sydney to learn new digital skills. The event was supported by the Australian Small Business and Family Enterprise Ombudsman (ASBEFO) and Australian Chamber of Commerce and Industry. ASBEFO Director, Alexandra Hordern opened the training and spoke about the importance of digital tools and the Internet for small businesses.
Representatives from ASBEFO, ACCI and Google outside Google Sydney.
At the event, businesses learned how to grow their presence online, gain valuable insights and connect with potential customers.
One Sydney business that has been using digital tools to grow successfully is Australian photography equipment retailer, Hypop. Rob Ranoa, the founder and owner of the business shared his insights on how they've gotten the most out of their Google Business Profile and how Google Ads are helping them reach more customers. Rob also shared his experience using YouTube as a way to raise brand awareness, and educate and attract new customers.
Grow with Google Darwin
In 2017, we first brought our digital skills training to Darwin. Five years later we returned with digital skills training for small businesses including how to be found online using Google Search and Maps, ways to attract more customers using Google Ads, and how to make better business decisions with Google Analytics.
The training kicked off with an address from Luke Gosling MP, who provided words of encouragement to the audience. It was great to see the locals picking up new skills that they can put to use to grow their businesses.
Grow with Google Hobart
In September, we travelled down to Hobart to host a morning skills event. Business across Hobart joined us at Blundstone Arena as we shared practical steps and recommendations on how to show up and attract customers online.
The Hon. Julie Collins MP, Minister of Housing, Homelessness and Small Business officially opened the training and acknowledged the resilience of small businesses over the past few years. She emphasised the importance of small businesses being online and mentioned that it is estimated that if half a million businesses increase their basic level of digitisation, the Australian economy would grow by over $10 billion AUD.
At the end of the event, we heard from a local business success story Bulk Nutrients. They are a great example of a digitally focused business and are best in class in their use of a range of Google tools including Ads, Business Profiles and Analytics to grow their business. The audience heard from Jess Crowley, General Manager of Bulk Nutrients who shared some tips with the other business owners.
Event attendees at Grow with Google Hobart
Grow with Google Partner Events
In addition to our training events we partnered with some great organisations who invited us to provide Grow with Google training at their events.
In September we worked with Pride By Side to facilitate an online webinar for LGBTQIA+ business owners and entrepreneurs.
We partnered with Western Sydney Expo - WEXPO to deliver our digital skills training to the Western Sydney Community.
In October we partnered with Kinaway Aboriginal Chamber of Commerce to deliver training to Indigenous Australian business owners in Melbourne.
Grow with Google aims to provide all Australians with access to digital skills training online and in-person, to help them make the most of the Internet. It includes an online learning hub accessible from anywhere, on any device, with hundreds of handy training modules. We plan to host more Grow with Google events in 2023. Stay up to date at: g.co/GrowAustralia