TRACES: A First Nations voice-to-art experience honouring 60,000+ years of storytelling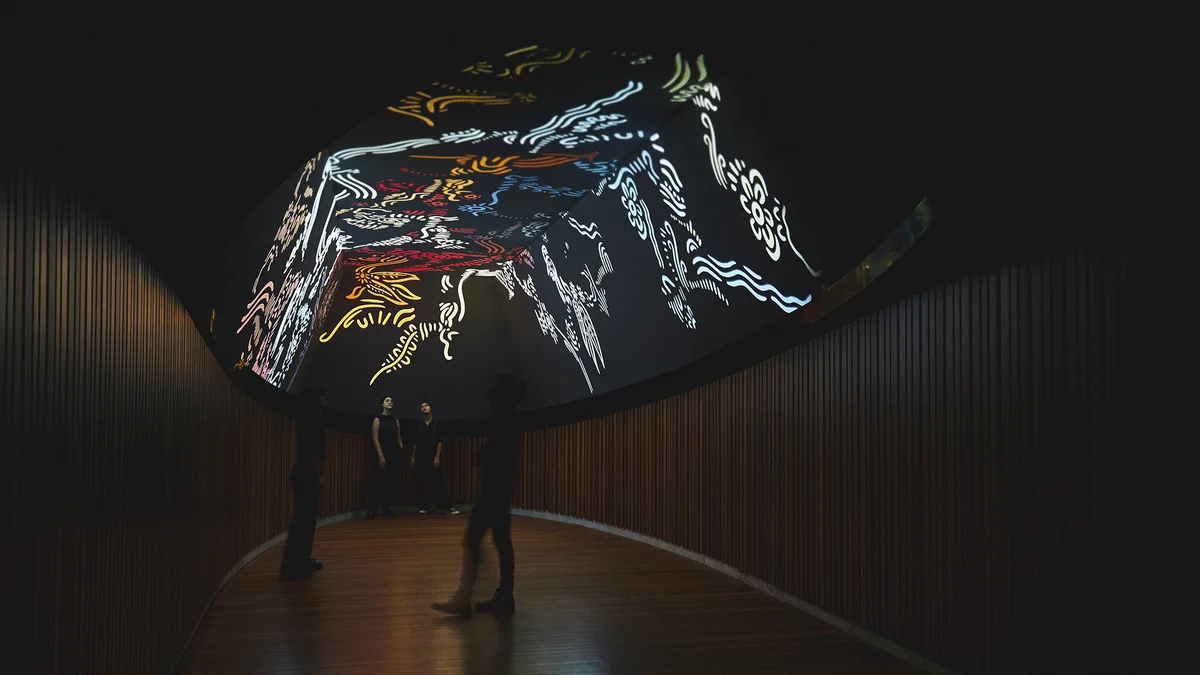 Nearly four decades ago, more than 500 Aboriginal Elders and leaders met at a cultural festival in Ngumpan, near Fitzroy Crossing in the Kimberley region of Western Australia to discuss how they could keep culture strong and protect cultural and intellectual property. This landmark meeting established the foundations for Magabala Books, the first Indigenous publishing house, based in Broome.
Magabala Books staff Peter Bibby, Merrilee Lands and June Oscar heading to a Magabala book launch in 1990
Since then, Magabala Books has grown to be Australia's leading Indigenous publisher dedicated to nurturing First Nations storytellers, authors, artists and illustrators to share their stories. Aboriginal owned and led, we recognise the significance of storytelling for self-determination, continuity of culture and connection to Country.
Two years ago, Google's Creative Lab approached Magabala Books to ask "How can technology help to enhance and amplify First Nations Storytelling?".
Through workshops hosted by Google with two First Nations creators, Gunai writer Kirli Saunders, and Ballardong Noongar, Nimunburr and Yawuru artist Kamsani Bin Salleh, we created TRACES, a digital voice-to-art installation that honours 60,000 years of oral storytelling.
Artists Kamsani Bin Salleh and Kirli Saunders outside the Sydney Opera House on the launch night of TRACES.
TRACES was born in the pandemic, when we wanted to connect to Country but couldn't. It brings stories of Country to life, drawing palettes from the landscape, and the sun's passage from east to west – honouring the seasons and First Nations sovereignty from time immemorial. Taking audio signals like pace, volume and pitch, TRACES unfurls in response to voice creating an artwork from an alphabet created by Kamsani Bin Salleh. Like all of our yarns, no one is the same, with the imagery regenerating for every performance. TRACES symbolises that while our stories may differ we are all connected, through Country.
We first showcased TRACES at Vivid LIVE 2022 in the Sydney Opera House as part of an interactive installation. Across three nights, we had live spoken word performances from Kamsani, Kirli and First Nations artists Dub Leffler, Nardi Simpson, Teela Reid, Daniel Browning, Dakota Feirer and Jasmine Seymour, who each activated the artwork with stories of Country. Amid the crowds of Vivid LIVE, TRACES created a powerful space of quiet reflection, pause and connection to Country.
TRACES was a unique opportunity for creative exploration and partnership - this is our story, our connection to Country and the traces we leave behind only momentarily.