The promise of seagrass pastures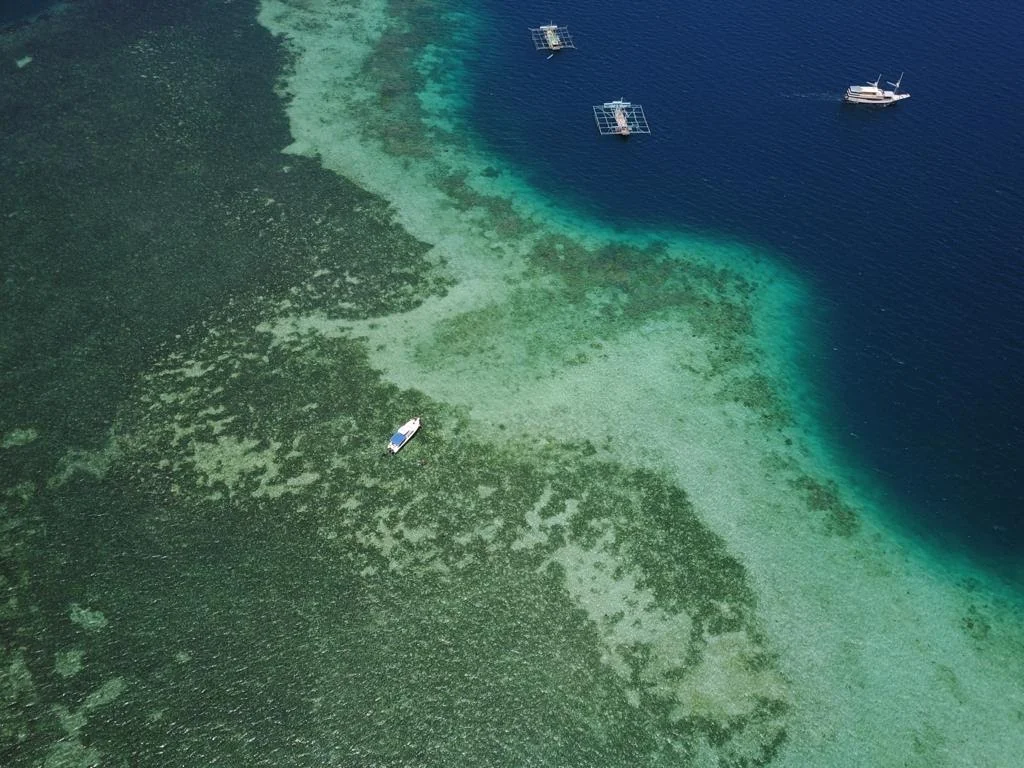 In Lau Group in Fiji, seagrass meadows play a special and vital role for the environment, marine life and community. These underwater pastures help to maintain water quality, provide a habitat for diverse flora and fauna – while also supporting local industries and cultural practices.
On a broader scale, these marine environments are critical to the health of our global climate. Similar to forests on land, seagrass can take carbon dioxide out of the atmosphere as it grows – storing it through a process called carbon sequestration. Seagrass is one of the world's most effective carbon storage powerhouses, and it can store carbon 35 times faster than tropical rainforests.
Measuring the carbon capacity of ecosystems allows nations to participate in climate discussions, evaluate their contributions and better manage their ecosystems' vitality. However, gathering this information is much more complex in an underwater environment than it is on land. Traditional methods for carbon assessment of coastal and marine ecosystems have relied on remote geospatial and aerial sensing technology that can be affected by cloud cover, angle of the sun and weather – and getting results from this imagery relies on costly and time consuming manual image analysis.
Under the Digital Future Initiative, we're launching a new 'blue carbon' project in partnership with CSIRO, Australia's national science agency, the Department of Foreign Affairs and Trade (DFAT) and Tidal (an ocean health project within X) to address these barriers. Together, we're exploring novel applications of artificial intelligence to measure, with greater efficiency and accuracy, the capacity of seagrass ecosystems to absorb and sequester carbon.
New mapping tools will define the role of different seagrass types, including mixed communities shown here in Lau Group in Fiji.
With machine learning technology, researchers will aim to collect and analyse imagery of seagrass and marine fauna from multiple sources — allowing them to map and model data and insights in a more scalable and accurate way via automatic image identification. The same technology helps you find images in your photo library or allows doctors to detect a disease more quickly in medical images.
Scientists, researchers and engineers from Fiji, Indonesia, CSIRO, Google and Tidal will be collaborating on research in the Indo-Pacific Fiji, Indonesia and along Australia's coastline.
Underwater perception system, developed by Tidal (an ocean health project at X), measuring and mapping seagrass meadows in Labuan Bajo, Indonesia.
This new method of gathering and analysing information promises to help us better understand not only the quantity and scale of seagrass to enable carbon sequestration, but also the wider health of the marine ecosystem – including biodiversity and the marine fauna that live there, such as turtles and dugongs.
This collaboration is part of Google's Digital Future Initiative - a $1B investment in Australian infrastructure, research and partnerships. It also builds on existing collaborations with CSIRO, which includes work in the Great Barrier Reef to help detect and manage crown-of-thorns starfish.
With our partners, we will continue to look beneath the surface, explore unchartered territories – and support Australia to find new solutions to big problems.