How advertising technology is helping power our digital economy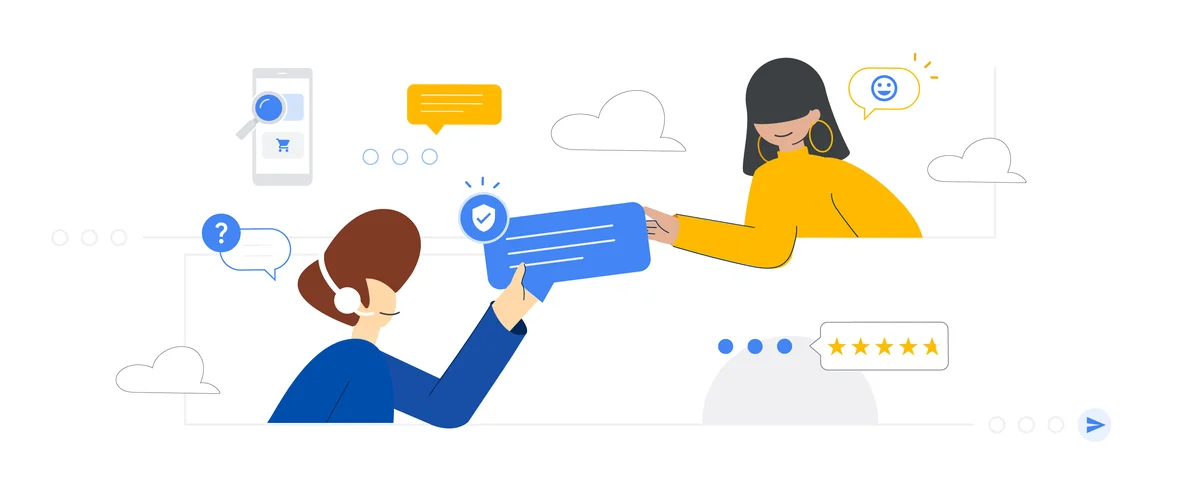 Advertising technology (or 'ad tech' as it's known) is helping support our digital economy and has given Australian businesses and publishers new ways to reach their customers and grow their audiences online. 
The innovation of technologies like ad tech has provided a lifeline for many businesses during the pandemic, and an online ecosystem for businesses to compete and thrive. While our global, national and local economies continue to experience considerable impacts from COVID-19, we know that many businesses are looking to recover — and for many, that recovery will be enabled by digital technologies. 
New research from PwC Australia, commissioned by Google Australia, has identified the way in which ad tech services have led to job creation and helped small businesses to grow and reach a global audience.
And while the economic benefits are clear, the ad tech industry remains largely misunderstood, perhaps due to how dynamic and multifaceted it is. We want to play a part in helping Australians better understand how the broader ad tech ecosystem works, and the ways in which it is enabling innovation, jobs and creative competition across the digital economy. So, let's start with the basics.
What is ad tech?

Advertising technology services are used extensively. Everyone from government, to media organisations, corporates, and small businesses use it to get their message across and reach their audiences. Ad tech is essentially the umbrella of software and tools that help agencies and brands to target, deliver and measure their online campaigns — and allow online businesses and content creators to maximise ad revenues by connecting advertisers to their audiences.  Ad technology enables advertisers to reach the right consumer, at the right time, making for a more efficient online advertising experience. 
How did we get here?

The advertising industry continues to evolve as the digital economy evolves. It started with billboards on our roads and paid placements with print newspapers, TV commercials, magazines and radio — before expanding to online news sites and other services with the rise of the Internet. As the Web grew, so did the number of digital publishers across different verticals including food, travel, sports, lifestyle, entertainment and news. As consumers divided their time across a long list of websites, the question became: how could advertisers and publishers connect with each other at scale effectively? This is where ad tech came in.
As technology evolved so did ways to reach new audiences, including through mobile apps and other Internet connected devices.  The arrival of ad tech innovation has helped businesses and publishers grow their revenue streams. This trend has been accelerated by COVID-19 and the rise of our digital economy which has motivated more people and businesses to do business online. That's how we got here - but where we are going will help to define our digital future.
How does ad tech help our economy? 
The growth of online ad tech services has helped businesses to scale and achieve results in the most cost-effective and efficient way. This is particularly true for small and medium-sized enterprises (SMEs).  It doesn't matter if you are a budding start-up or running a fully-fledged operation — ad tech evens out the playing field and encourages a dynamic marketplace.
PwC estimates that the existence and use of Google's advertising technology directly supports more than 15,000 full-time equivalent jobs and contributes $2.45 billion in gross value add (GVA) to the Australian economy each year. 
These tools are helping businesses and advertisers to save time, reduce costs and grow their reach in the face of increased competition and large barriers to entry associated with traditional forms of advertising. In fact, of those surveyed by PwC, almost three in four businesses that use our ad tech services observed these benefits.
And on average, respondents indicated that 28 per cent of their advertising media is targeted at overseas markets — allowing businesses from all corners of Australia, including rural communities, to communicate directly to the people that matter to them.
What role does Google have to play?

Google is proud to help millions of Australians every year navigate our increasingly digital world. Australian businesses choose Google's products because they work seamlessly to deliver business value and drive economic growth in Australia — no matter the size of your business or the industry you operate in.
The rise of Google's ad tech has allowed SMEs across Australia to compete against larger businesses through an accessible and affordable platform, improving efficiency and reducing the friction of scaling globally. 
People use Google's ad tech to reach new channels and opportunities which they wouldn't otherwise have access to or could afford, and it is important that regulation in the industry ensures that these businesses can continue to be the bedrock of Australia's digital economy. 
Google is not alone — there are many companies working together and in competition to support the growth of a healthy digital ads ecosystem across different technologies — from web display, to apps, to connected TV and more. 
Together, the ad tech industry is supporting a universe of Australian creators, publishers and business owners who underwrite the useful digital content and services that Australians enjoy everyday on the free and open Web. It's powering our digital economy forward and helping people to find their passion, build their audience and grow their own way - important work that Google is proud to be a part of.