How Google supports journalism and the news industry in Australia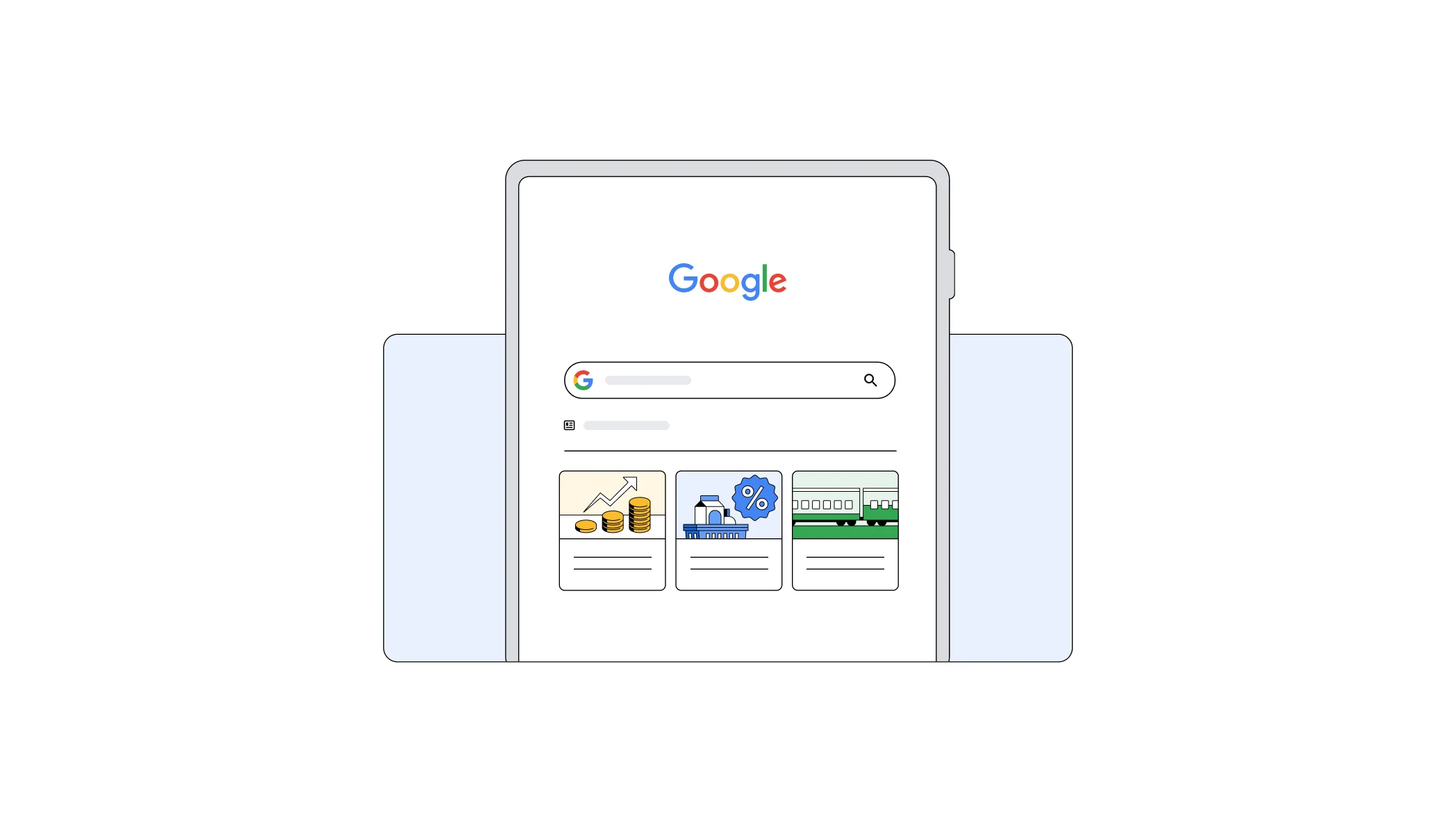 Google is committed to supporting open access to information. Our products give people choice and help them find more high-quality journalism — from international stories to community reporting — than ever before.
Over the past 20 years, we've collaborated closely with the news industry and provided billions of dollars globally to support the creation of quality journalism in the digital age. Through both our services and our direct funding of news organisations, Google is one of the world's biggest financial supporters of journalism.
Our commitment to news
Our products are built to provide relevant and useful information for everyone, ensuring that people around the world are able to find quality news. As part of this, we play a constructive role in enabling a sustainable, independent, and diverse news ecosystem.
We've shown that commitment over decades of financial support by providing billions of dollars globally — sharing revenue with news publishers via our ad network, developing tools, training and funding through programs like the Google News Initiative, and launching Google News Showcase.
These efforts help people get the quality news and information that matters to them and their community.
We deliver significant value and funding to news organisations
Every news organisation can choose whether they want to be in Google Search and Google News. Most do because it results in valuable free traffic.
Each month, people click through from Google Search and Google News results to publishers' websites more than 24 billion times globally. The traffic we send to news sites helps publishers increase their readership, build trust with readers and earn money.
Our advertising technology helps news organisations make money by showing ads on their websites, apps and videos. Globally, we pay out billions of dollars directly to the publishing partners in our ad network every year.
We also pay to license content through Google News Showcase, a new online experience that's powered by over a $1 billion investment in news organisations. Google News Showcase was launched in Australia in 2021 and now has 56 news publishers and more than 180 publications on board, including national, regional and local publications such as The Australian, The Sydney Morning Herald and The Illawarra Mercury. We continue to work with Australian news publishers of all sizes to connect readers to their journalism. Participating publishers receive a monthly fee for curating their articles for News Showcase, and in some cases for providing access to articles behind their paywall so that readers can see the value of becoming subscribers and publishers can build a relationship with readers.
And we're committed to finding new ways to support the news industry. This includes Subscribe with Google, which we built with news publishers to help them make money from new subscribers, as well the Google News Initiative, through which we provide tools, training and grant funding to help news organisations evolve in the digital age. Globally, the Google News Initiative includes a (AUD) $400 million global funding commitment to the future of the news industry.
News, the internet and regulation
Newspaper circulation has been falling for decades. And the internet, while providing cheaper distribution and more potential readers, completely changed the business models of news organisations, with classifieds revenue moving to specialised online classified services and increased competition from a wider range of publications. Technology companies, news organisations and governments need to collaborate to enable a strong future for journalism and quality content that doesn't disrupt access to the open web.
The internet was built on the ability to link freely between websites, which allows people to easily browse the internet. Changing this would fundamentally break the way the open web works, and how people use Google Search. This is why we and many others are concerned by some proposals that would require news publishers to be paid just for showing links to their sites from a Google search results page.
Reflecting on our Google News Initiative work in Australia
In the last two years our Australian News Lab Teaching Fellows have trained more than 8,300 journalists and journalism students in Australia on fact checking and media literacy initiatives.
Soon after the pandemic hit, we launched a global Journalism Emergency Relief Fund to support small and medium-sized news organisations producing original news for local communities. 97 small and mid-size news organisations in Australia received funding through this program.
We have also launched programs to support digitisation of small local publishers in Australia. In 2020, we partnered with the Walkley Foundation in Australia on Project Kookaburra, a new business model research project to help regional publishers and journalists grow their news businesses. To date, Project Kookaburra has supported five small regional publishers and their journalists through a series of workshops and masterclasses, helping them to build strategic plans for their digital future and take tangible actions to boost their online profile.
We launched Project Wedgetail to accelerate the digital transformation of existing regional news publishers and create a foundation for new all-digital journalism. We supported early adopter regional partners in achieving digital publishing best practice and deploying world-class technology to drive revenue and growth through advertising and reader subscriptions. The project provided participating publishers with training and leadership development to kickstart their digital transformation.
We are also working with our partners at First Draft Australia and Australian Associated Press to counter misinformation, especially around the AU Federal election, as we have done in previous years.
---
Facts about Google & news
---
Google News Showcase
(AUD) $1.3 billion committed to support the news industry and Google News Showcase partnerships globally.
1,000+ news outlets signed onto News Showcase as of February 2022.
Google News Initiative
Through the GNI's (AUD) $400 million commitment to the news industry globally, we've spent (AUD) $245 million in 118 countries over the past two years, including (AUD) $54 million for GNI Innovation Challenge and YouTube Innovation Funding programs covering 213 news organisations.
Revenue and traffic for publishers
Every year, we pay out billions of dollars directly to the publishing partners in our global ad network
Subscribe with Google has created over 400,000 new, paid subscribers for news partners — 100,000 of those in the last six months
Over (AUD) $135 million in Google marketing investment committed to news organisations globally in 2020
24 billion clicks per month (9,000 clicks per second) from Google Search and Google News results to publishers' websites — estimated by Deloitte to have a value of between 4-6 Euro cents (6-9 AUD cents) per click
---
Latest news & helpful links