Introducing Subscribe with Google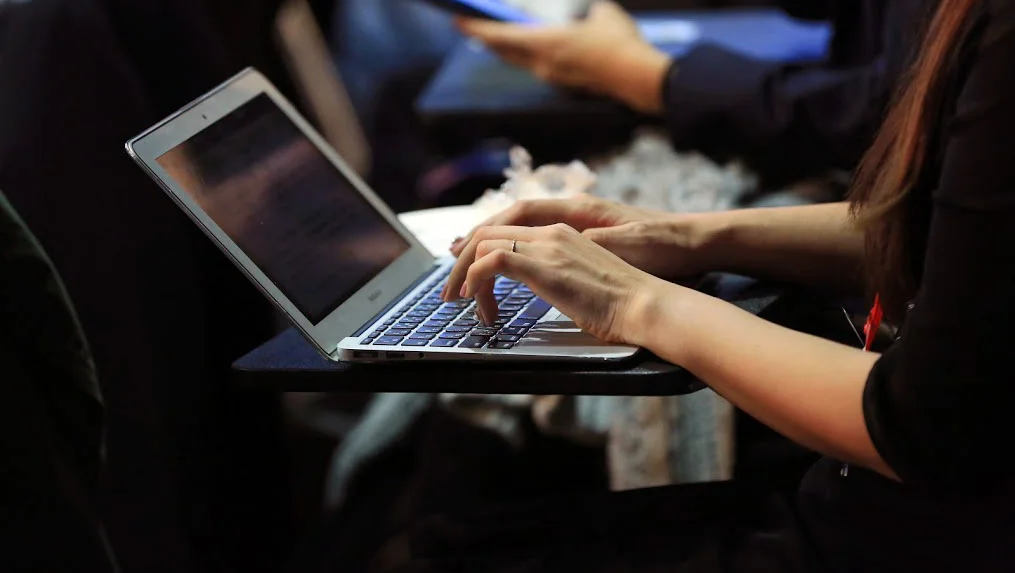 If you've ever subscribed to a news site, you know that it can sometimes be an onerous task. This isn't the publisher's fault, it's just the way websites work. You'll have to type in your name, your email, maybe a username (no, not that username; it's taken) and then make up a new password (no, not that password; you'll need one with the special character and the two non-repeating numbers), and it doesn't end there. You'll have to fill in a bunch of credit card fields, which you probably don't have committed to memory.
Just like your password.
Like you, we love journalism, but we're less excited about filling in web forms and clicking on "forgot password" links. So today we're announcing Subscribe with Google—the simple way to subscribe to news publications and maintain access everywhere: websites, apps, even search results.
Making it easier to subscribe to premium content
Subscribe with Google lets you buy a subscription, using your Google account, on participating news sites. Select the publisher offer you'd like to buy, click "Subscribe," and you're done. You'll automatically be signed in to the site, and you can pay–securely and privately—with any credit card you've used with Google in the past. From then on, you can then use "Sign In with Google" to access the publisher's products, but Google does the billing, keeps your payment method secure, and makes it easy for you to manage your subscriptions all in one place.  
Here's a look at just how easy it will be on the Miami Herald:
You'll soon be able to subscribe with Google on any one of our launch partners, including Les Échos, Fairfax Media, Le Figaro, the Financial Times, Gatehouse Media, Grupo Globo, The Mainichi, McClatchy, La Nación, The New York Times, NRC Media, Le Parisien, Reforma, la Repubblica, The Telegraph, USA TODAY NETWORK andThe Washington Post—with more publishers coming soon.  
Making it easier to enjoy your subscriptions
After subscribing, you'll be able to access your subscription content whenever you're signed in to your Google account. No more irritating paywalls popping up when you've already paid, and no more struggling to stay logged in when you switch from laptop to mobile device.

Paying for a subscription is a clear indication that you value and trust your subscribed publication as a source. So we'll also highlight those sources across Google surfaces, beginning with a dedicated module on Search. When you search for a news topic for which your subscribed publication has relevant results, we'll showcase these so they're easy for you to see and access—without disrupting search ranking for the rest of the page.
But how can we help you get access to the subscriptions you already bought? Our goal is to make news subscriptions work better regardless of who you bought your subscription from. So Subscribe with Google will also allow you to link subscriptions purchased directly from publishers to your Google account—with the same benefits of easier and more persistent access.
Calling all news publishers: let's make subscriptions simple, together
Back in October, we previewed our initial thoughts around Subscribe with Google. For the last six months, we've been holding working groups with participants from nearly 60 news organizations across 18 countries to review our ideas and collect feedback. We've experimented directly with a smaller number of partners to understand some of the implementation challenges they face, and we're committed to building a product that works for publishers of various shapes and sizes.
Our hope, shared by our early development partners—McClatchy, the Financial Times, and The Washington Post—is that the user benefits of Subscribe with Google will also manifest as publisher benefits. Craig Forman, President and CEO of McClatchy, notes that Subscribe with Google will help them in "creating a simple and frictionless way to welcome new subscribers." And Dave Merrell, Lead Product Manager for The Washington Post, told us how valuable it will be to the Post's business to enable a "seamless [way] for users to sign in and stay logged into their accounts."

We're grateful for the insights and for the adventurous spirit of these early partners, who have helped us start to address what Jon Slade, Chief Commercial Officer of the Financial Times, called the "core issues that are essential to a successful subscription business: easy sign-up, frictionless payment, and improved discovery for subscribers."
As part of the Google News Initiative, our company-wide effort to help journalism thrive in a digital age, today's launch is an important step toward helping news publishers develop revenue streams beyond advertising. We plan to grow and evolve Subscribe with Google to help publishers identify likely subscribers, grow their subscriber base, and achieve financial sustainability.
If you're a news publisher or developer, visit our site to learn more.