4 Habits of a Successful YouTuber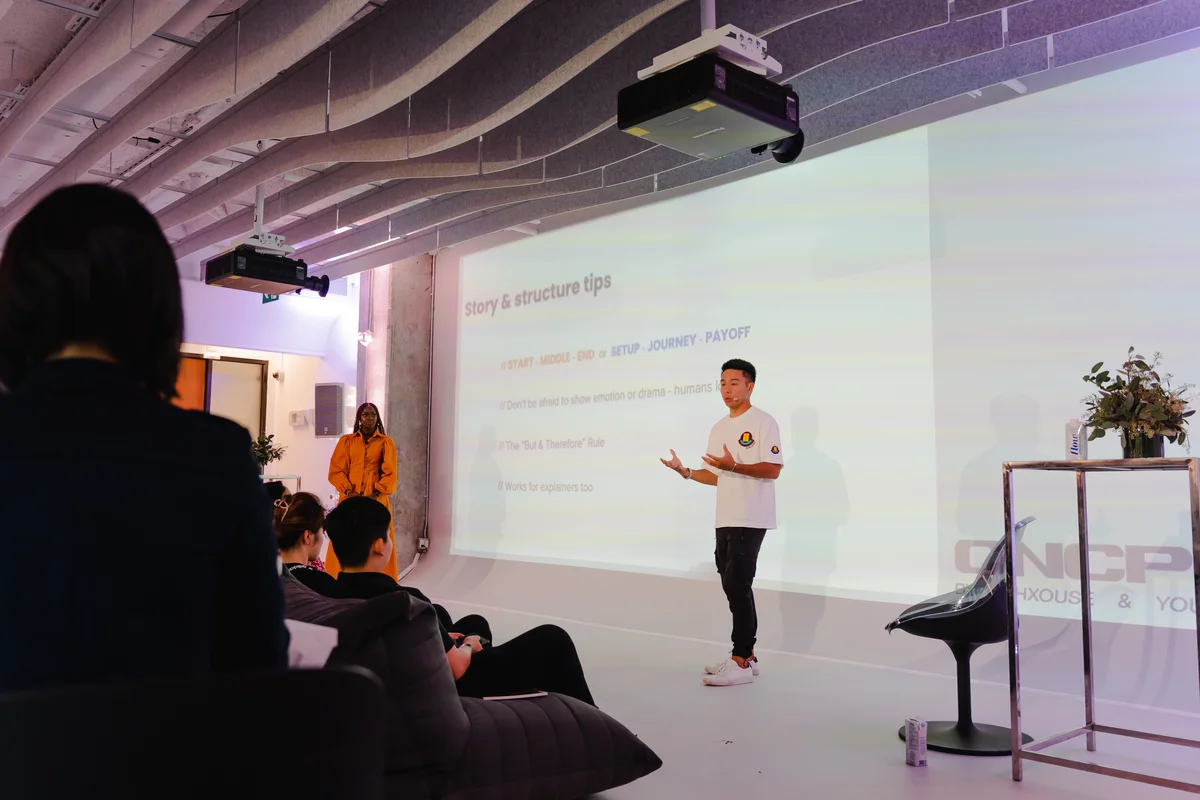 Justin Tse has turned his passion for YouTube into a seven figure business. As the CEO of Feature Media, he creates content for some of the largest brands in the world, and has reached over 1.5 million combined followers and over 100,000,000 channel views.
Justin hosted a workshop at CNCPT, a creative incubator by YouTube and HXOUSE, as part of the "Master the CNCPT '' series. In the workshop, he taught aspiring and emerging digital creators the four habits of a successful YouTuber. Whether you're just starting out, or looking to build a business, these four insights, tangible tips, and actionable strategies will help you make the most of your content.
See below for Justin's top 4 tips:
Understand Story and Structure: "It's important to embrace storytelling methods and a structure that work for you and the type of content you'd like to create. Creating videos can be based on a formula, but to get there, you have to experiment. When I was starting out, I studied the structure of other videos within my niche and wrote down time for each (intro, explainer, conclusion). By examining other structures, you're able to develop a story formula best suited to your content."

Be Consistent: "The foundation of any great strategy and often the hardest to implement, but consistency is key. The biggest attribute to where I've gotten is consistency. I've always said that my content isn't the best in the industry, but I have worked hard to be consistent and chipped away at creating repetition to keep my audience engaged. In the beginning I was uploading every day, and hoping to gain a new subscriber. Over time, I began to upload weekly, and I have never really taken a break.

Consistency has helped me grow my audience, but I'm learning that it can't come at the expense of my wellbeing. I've started to set boundaries in my 20's and am looking to find more balance, while still delivering the consistent content my audience loves."
3. Always Build Connections: "Collaboration and community-building are crucial to success on YouTube. Establishing meaningful connections with other creators and fostering support networks to help with idea development, collaborations, and working against burnout.

All of my collaborations have been very natural, and that's been key to their success. I tend to do collaborations with those outside of my field/niche, but have some crossovers in interests. For example, I recently did a collaboration with Elliot Choy, a friend of mine who does a lot of content on lifestyle and productivity. We did a collaboration on desk set-ups. It always does come down to two people hanging out and getting along naturally."

4. Understand It's a Process with Ups and Downs: "For every creator, no matter the size of your following, this experience is a journey. It's important to know that you are not alone. You may hear this often, but I really want to emphasize that any lows are a common experience and that there is a whole community out there who understand and are ready to support you. This goes for the ups too—it's important to celebrate your wins.

When I first started out, I used to be really affected by views, and I would wonder why certain videos wouldn't perform as well. But now, I find ways to navigate that feeling by understanding it's a long game and not every video is going to perform well. I always reflect on my own experience which allows me to understand how I can take action."
About CNCPT
Created by YouTube and HXOUSE, CNCPT provides mentorship, accelerators, always-on community programming, and networking opportunities to help digital creators realize their full potential and break through in their artistic field. To learn more about CNCPT and upcoming events, please visit cncpt.ca.