Keep up with the FIFA Women's World Cup™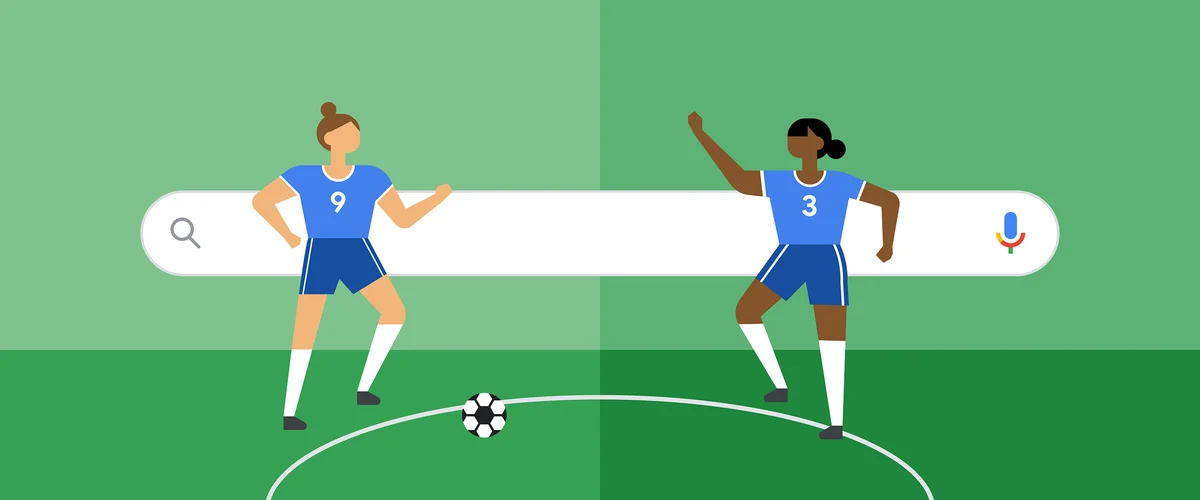 The 2023 FIFA Women's World Cup™ will feature 32 teams from around the globe competing for the top prize on the world's largest soccer stage, including our very own CAN WNT.
Over the next four weeks, Canadians will come together to cheer on Canada and their other favourite nations, and many are turning to Search to learn more about the tournament, players, and teams ahead of the first match on July 20th.
Here are some of the top searched questions in Women's World Cup in Canada from the past 30 days:
When it comes to the CAN WNT, there's no doubt Christine Sinclair is top of mind for many. Appearing in her sixth Women's World Cup tournament, Sinclair holds the international goal-scoring record at 190 goals. As team captain, she will lead the squad of 23 on their World Cup journey.
Here are the top searches in the CAN WNT and their competitors.
It's clear Canadians are buzzing about the upcoming tournament. We found the excitement is also inspiring the next generation of women's soccer athletes, with searches for girls soccer shorts and girls soccer shoes up 170% and 130% respectively, in the past week.
While it will surely be an action packed month of women's soccer, it might be hard to keep up with all the games, and news from Down Under. But with features from Google Search you won't have to miss a second of the action.
Follow all the game-time action on Search
Throughout the tournament, when you search for a specific match-up, a team or even a player, you'll have access to a breadth of features to help you keep up. You'll be able to watch official highlights, follow Canada (or your other favourite teams), get notifications throughout the games and browse stats like head-to-head records, and win probabilities.
Compete for glory in the Mini Cup Game
Craving some friendly competition? Just head to Search and compete in our multiplayer online game. Once a match is set, pick your team (we recommend the hometown heroes) and work with fellow soccer fans from around the world to score the most goals before the game is over. Now you will even be able to track your personal achievements throughout the tournament and see how you've improved over the course of the month.
FIFA Women's World Cup™ kicks off July 20th , be sure to follow along with all the action with Google Search.