Google for India 2022: Driving impact with AI across Indian languages, the agricultural ecosystem, and digitizing your doctor's penmanship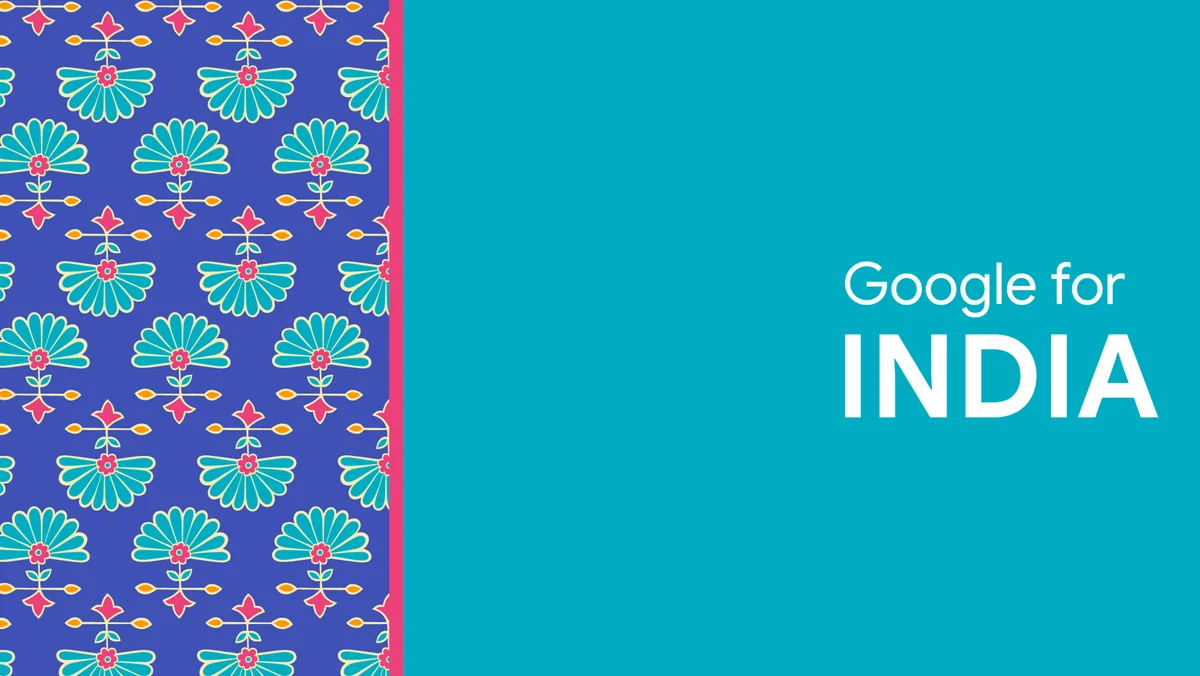 From the largest effort to understand numerous Indian dialects, to better understand farmlands, and digitizing prescriptions using just a smartphone
When Google Research in India was founded three years ago, we set out on a mission to advance fundamental computer science and AI research by building a strong team and partnering with the country's research community, and applying this research to tackle some of India's most pressing problems. Along with our partners, it's been an exciting and rewarding journey, from finding solutions for Indian language speakers, to enabling better maternal healthcare solutions, to helping more efficiently diagnose preventable diabetic blindness.
In each of these, we are deeply inspired by the impact of this work – solving for Indian challenges means solving for areas as diverse as our country of over a billion people. And so today we are pleased to share with you how AI and machine learning are helping deliver more meaningful and scaled solutions in three key areas: i) Language, ii) Agriculture, and iii) Health.
Using AI to make the web even more accessible to Indians in their native language
Language understanding is one such technology that can dramatically bridge the information gap, and we are on a mission to eliminate barriers so that every Indian can benefit from the life changing power of the internet, in the language of their choice.
But language in the Indian context is a bigger challenge, where linguistic diversity defines the very essence of our culture. Even the same language can sound vastly different depending on the region – for example, five dialects are spoken in the single district of Muzaffarpur! Building an effective AI based language model to understand all of these nuances therefore requires researchers to be aware of these linguistic variations.
A few months ago we announced an ambitious global research project to build a model that will support the top 1,000 languages of the world, where Google Research India will strongly support the global research team in this project.
We have collaborated with the Indian Institute of Science (IISc), where their team will aim to collect anonymised speech data from people across 773 districts, while reflecting diversity in gender and age, across a range of educational and socio-economic backgrounds.
This collaboration, called project Vaani, is aimed at collecting and transcribing open source speech data from across all of India's 773 districts, making it available through the Government of India's Bhashini project in the future. This means anyone building language solutions for India — startups, developers, students — will be able to use this richly diverse speech data to create technology that reflects the way every Indian speaks their local language.
We're also happy to share that our team at Google Research in India along with our global teams has already commenced work on the next big leap in building more effective Indian language models. We have set an ambitious goal of building a single, unified model that will be capable of handling over 100 Indian languages across both speech and text. This will pave the way for a far more inclusive experience for many more Indian language speakers, and we look forward to sharing more in the coming years.
Building foundational innovations toward the vision of Digital Agriculture in India
With roughly half of India's population dependent on agriculture for their livelihood, this is a sector where technological advancements can lead to pervasive benefits. But multiple challenges exist, largely due to scarcity of actionable information, coupled with the vastness of our country and the relatively small farm sizes that typify the nation's agricultural makeup.
Having access to agricultural data at field level will enable decision makers to better support farmers and make agriculture more sustainable, from both the financial support and climate crisis perspective. From identifying level of access to water resources, to estimating area under cultivation for a certain crop, this process is currently manual, and often prone to errors and bias.
A carefully designed remote sensing based solution that doesn't involve any farmer information can enable insights that are far more equitable, as it isn't influenced by bias or human error. This can result in highly actionable information toward addressing these farming challenges.
Using advanced AI and ML capabilities along with remote sensing technology to develop a model to help generate a holistic understanding of India's agricultural landscape. Disclaimer: This view contains illustrative data and the actual ground truth data may be different.
Today we announced work where we are using our advanced AI and ML capabilities along with remote sensing technology, to develop a model that can help generate a holistic understanding of India's agricultural landscape. In the coming months, the model will also be able to detect specific events for each field, like when a crop was sown, harvested and more.
This project will also enable the AgriStack and other solutions for India's agricultural ecosystem, with a focus on identifying farm-level landscape and farm boundaries, and potentially identify crops grown in each field. This information will support building a publicly-accessible dataset for enabling digital public goods and services, while spurring innovation across the agriculture value chain.
We are also continuing our partnership with the state of Telangana as they pilot this model to help facilitate agricultural solutions at a field level, to benefit the broader agricultural chain.
We also announced a new $1M grant via Google.Org to Wadhwani AI towards using advanced technology for better agricultural outcomes, supporting their work on crop disease monitoring and yield outcomes, while helping bring efficiencies to multiple Kisan Ccall Ccentrers that enable farmers access crucial information on weather, crop and more.
Using AI toward bettering healthcare, one prescription at a time
The humble prescription is the ubiquitous building block upon which much of public and private healthcare rests. While these often tend to be handwritten and are hard to read, the information is important for both patients and their healthcare providers, for early diagnosis or self management.
You may be thinking, we've had the technology to interpret text from images for decades now: so what's new, and what sets prescriptions apart? Ironically, what makes prescriptions hard for computers to digitize is the same thing that makes them hard for you and me to read — they're unstructured, in shorthand, and full of clues for pharmacists to decipher.
We announced today a state-of-the-art AI and machine learning model that can identify and even highlight medicines within handwritten prescriptions. This will act as an assistive technology for digitizing handwritten medical documents by augmenting the humans in the loop such as pharmacists, however no decision will be made solely based on the output provided by this technology.
While this system is currently under development, we look forward to sharing more updates on its broader rollout.
Announcing a state-of-the-art AI and machine learning model that can identify and even highlight medicines in handwritten prescriptions.
The transformative power impact of AI is clear, but even more fundamental is the need to develop it responsibly. While we released our AI principles in 2018, we believe it is only possible to get them right via a collective effort with the broader ecosystem.
We are therefore proud to announce that Google has invested $1M in grants to the Indian Institute of Technology, Madras, to establish the first of its kind multidisciplinary center for Responsible AI. This center will foster collective effort — involving not just researchers, but domain experts, developers, community members, policy makers and more – in getting AI right, and localizing it to the Indian context.
At Google Research, we are always on the lookout for big, daunting challenges, and nothing drives us more than the satisfaction of seeing deep technology manifest in real-world impact. As we continue to lead our present initiatives to fruition, we look forward to partnering and being inspired by India's ecosystem of research, academic, startup, and NGO innovators, and help deliver solutions to drive better outcomes for everyone.