Celebrating 75 years of independent India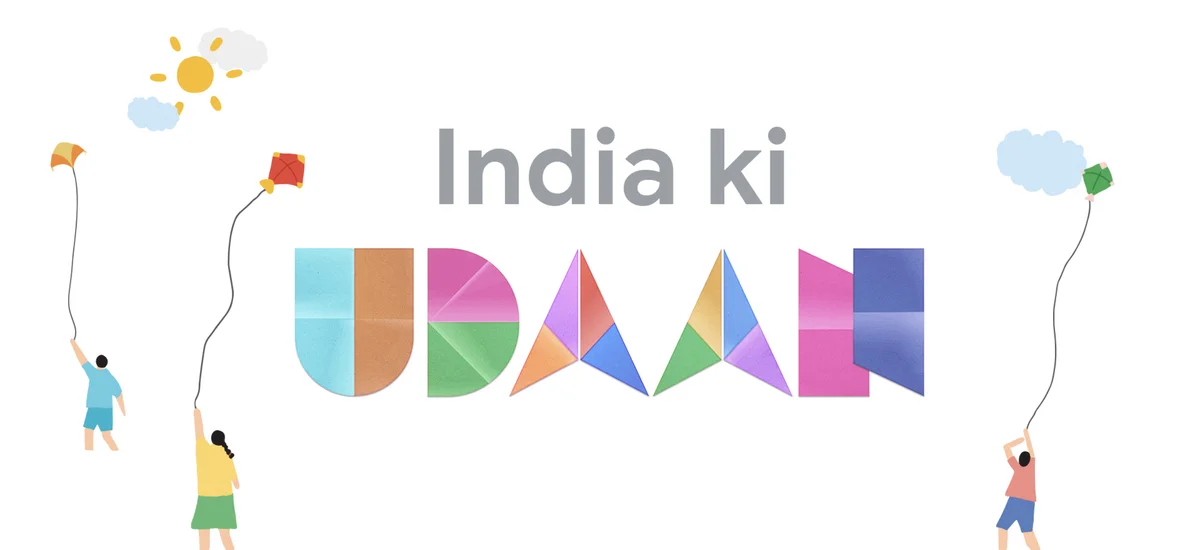 August 15th, 1947 is etched deep into history and people's collective memory as the day that India achieved independence. Over the last 75 years, India has channeled her civilizational strengths and cultural diversity into a brand new shared future, and opportunities for achievement, progress, and prosperity for its billion-plus citizens, making our country an inspiration for the rest of the world.
In our journey in India over the past 15+ years, we have had the privilege of solving for India's unique needs, inspiring innovations that have not just benefited hundreds of millions of people here but those all around the world.
As India ushers in its vision for the next 25 years, we're excited to join in the country's 75th Independence Day celebrations by launching a series of special initiatives over the course of the anniversary year across our products and services. These initiatives will enable the many millions of Digital Indians today to participate in this momentous occasion, be inspired by the milestones the country has marked in the past, and moreover, celebrate the steady progress it continues to make on so many fronts.
We are pleased to join the Ministry of Culture to offer people informative online content on the contributions of Indians and the evolution of India's progress throughout the Government's own year-long 'Azadi Ka Amrit Mahotsav' program.
Mr. G Kishan Reddy, Minister of Tourism, Culture and Development of North Eastern Region of India: "Azadi Ka Amrit Mahotsav is an initiative of the Government of India to celebrate and commemorate 75 years of independence and the glorious history of its people, culture, and achievements. This Mahotsav is dedicated to the people of India who have not only been instrumental in bringing India thus far in its evolutionary journey but also hold within them the power and potential to enable Prime Minister Narendra Modi's vision of activating India 2.0, fuelled by the spirit of Aatmanirbhar Bharat. Having made tremendous progress on empowering citizens through digital, I am hopeful that the partnership with Google shall strengthen the Ministry's goal of preserving, promoting and disseminating all forms of Indian art and culture. I am pleased to note that Google is launching a broad-based effort to leverage its products and services and pay tribute to the occasion. This is an important expansion of our collaborations with Google Arts & Culture in digitising India's rich history and heritage."
The centerpiece of the celebrations is the launch of a new collection on Google Arts & Culture named 'India ki Udaan'. This collection will celebrate India's unwavering spirit and its 75 years of independence. This special collection, whose literal translation means "India takes flight", allows anyone to explore more than 120 illustrations and 21 stories created by 10 talented artists, alongside exhibitions from various institutions across India — including the Ministry of Tourism, Museum of Art & Photography, Heritage Directorate of the Indian Railways, the Indian Academy of Sciences and the Dastkari Haat Samiti. This initiative offers a unique view of some of India's remarkable moments and lets people discover India's history, its iconic personalities, its proudest scientific and sporting achievements, and how women in India continue to inspire the world. As we go forward, we'll continue to work with partners and artists to enrich the collection.
Click to check out Google Arts & Culture's new India ki Udaan collection
Amit Sood, Director, Google Arts & Culture: "We're thrilled to join the celebration with a brand new collection called 'India ki Udaan'. Our Google Arts & Culture journey began in India ten years ago. Over the past decade, our mission of making world culture more accessible to everyone through technology has evolved. And thanks to more than 100 partners in India, we bring the cultural treasures, stories, and artists from India to the global audience. To our partners, a huge thank you. And by partners we mean everyone: the curator spending time to create a stunning online exhibition, the art handlers who help digitise thousands of spaces and archives, the preservation expert sharing fragile treasures, the directors who believe in participating in an online platform, and everyone behind the scenes. Together with our partners, we look forward to enriching our India ki Udaan collections by bringing to it the unique blend of archives and artistry for people in India and across the globe."
Starting today, you can explore the 'India ki Udaan' collection in English and Hindi on Google Arts & Culture. Read more here.
A celebration such as this would remain incomplete without the participation of children whose hopes and dreams will help shape the future. We're thrilled to open up entries to the 2022 Doodle for Google contest on the theme of "In the next 25 years, my India will…" to students from Grade 1-10 based in India through September 30, 2022. For details on how to enter the contest, resources for educators and parents, as well the contest rules, head to our website. The National Winner will see their artwork on the Google homepage in India on November 14th, and win a INR 500,000 college scholarship, a INR 200,000 technology package for their school/non-profit organisation, a recognition of achievement, Google hardware, and fun Google collectibles. 4 Group winners and 15 finalists will also win exciting prizes. We can't wait to see what students create.
Starting August 15th, we will be launching many delightful experiences across our other products and services for people to participate in the celebrations.
Follow us on @GoogleIndia to stay updated.