Ahead of International Fact-checking day - A look at India's growing savvy with online information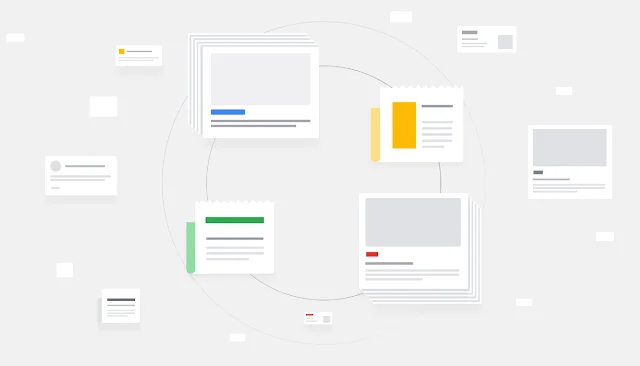 The last two years have proved to be a watershed moment for citizens turning to the internet to make sense of their altered reality, and governments, businesses, news organizations, and public figures leveraging the internet to reach their audiences.
People seek out all sorts of information online, running the gamut from information of mass relevance such as COVID safety norms, to celebrities sharing their boredom-busting hacks.
In this crowded environment, bad actors have found ways to seed inaccurate and potentially harmful nuggets that can spread fast and mislead users, sometimes with serious consequences.
However, the last two years have also been a time when fact checkers and media literacy groups have scaled up their efforts to help users identify reliable information from fake information.
At Google we have been working with journalists and the fact-checking community to help surface authoritative information and empower them with the skills needed to identify and fact-check online misinformation. The GNI India Training Network, launched in 2018 in partnership with DataLeads, Boomlive and Internews, has till date trained over 38,000 journalists, media educators, journalism students and fact-checkers via over 750 workshops organized in 10+ languages. The pan-India training network has touched over 2,300 newsrooms and universities, and many of our program alumni are leading fact-checking initiatives that are signatories of the global International Fact-Checking Network.
In a similar vein, in 2020, with support from Google.org, we also funded the FactShala India media literacy network that helps people in non-metro cities and villages across India critically assess online information and sift facts from fake information.
More recently in 2022, we supported Ekta -- a consortium of six independent fact-checking groups and Meedan, a global technology non-profit, to run a media literacy and fact-checking training and fellowship for journalism students.
The impact of the efforts of such organizations has led to a visible uptick in users evaluating online information through discerning filters. For example, in India search trends showed an ~80% increase in searches containing the phrase 'is it true' and ~38% increase in searches for 'trusted website' in 2021. Search for 'fake news detection' increased by 128% and 'fact check image search' by 73%1.
Tips and tricks to be a fact checker:
Fact checkers hold an important job of verifying all the facts and claims in a story to ensure it's accurate and represented fairly. But we can also play a part in spotting and checking the spread of misinformation.
To celebrate this incredibly important work and our collaboration with organizations like DataLeads, Internews and all others part of the GNI India Training Network, on this International Fact-checking Day on April 2, 2022, we wanted to share with you some tips from the fact-checkers themselves, five questions they ask themselves when reading the news, so you too can spot when something shouldn't be trusted.
What is the source?
Know where the news comes from. Do not share if you cannot locate or verify the original source.

Can I trust this source?
Extraordinary claims require extraordinary evidence. Look for official primary sources of information like reputable media or government websites and make sure the article backs up its claims with links to sources, photos and videos.

Who is the "expert"?
Check that the claims are being made by someone who is a recognized authority on the subject. And keep in mind the perspective they bring and what other points of view are available.

Is it telling me to do something - like, share, subscribe, buy?
Stories that use drama to create some sort of urgency can in fact be an attempt to get you to act in a way that's lucrative for someone else.

Is the claim shocking, or trying to drum up fear or hate?
Sadly, there are people who spread potentially harmful and wrong information to cause hurt or mischief. Think before you share!
If in doubt when reading the news, do visit the Ekta Coalition website to learn more about fact-checking and submit tips to fact-checker tip lines. Supporting them helps the entire community thrive.
Calling all youths: Up for a challenge?
If you're between 15 and 24 years old, and you found this post interesting, why not commit to learning more? The GNI APAC Youth Verification Challenge, organized in partnership with DataLEADS, is now open for its second edition, and you can join to go through training and sharpen your fact-checking skills, while also applying them in live fact-checking battles against others! The challenge will run for 5 months in 8 languages, including English and Hindi. Find out more here.