Fostering an open and inclusive community with our creators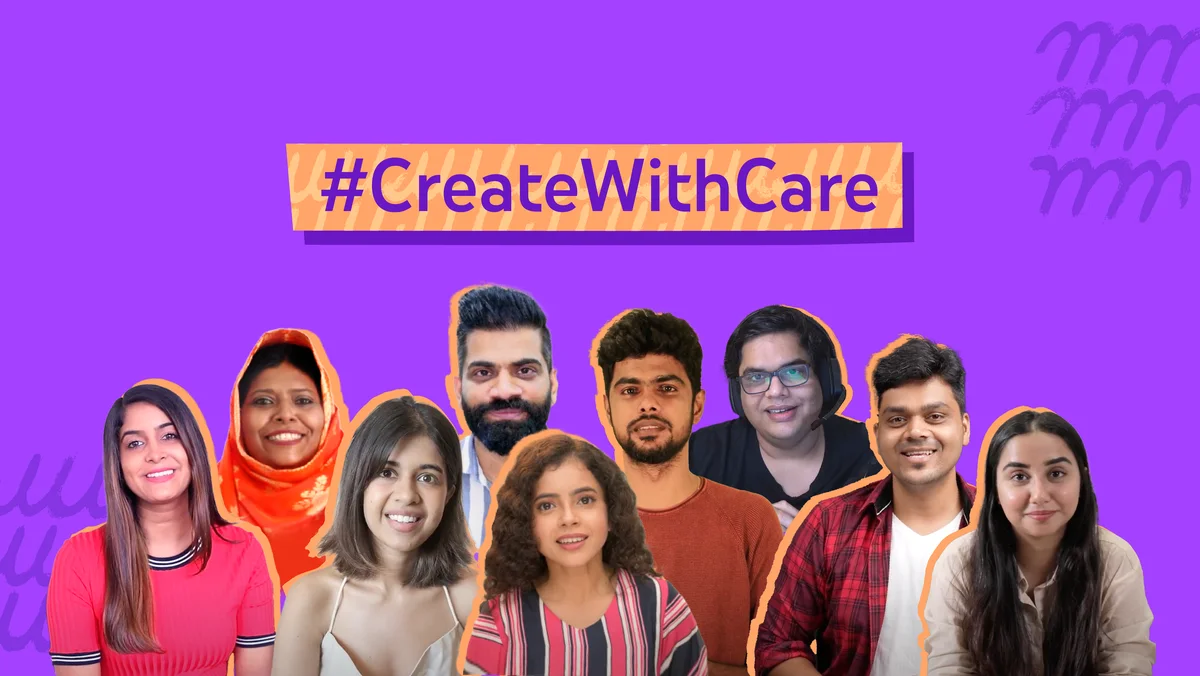 For millions of Indians, YouTube is woven into the fabric of everyday life, whether it is to laugh, learn, or be inspired by transformative stories. YouTube is a vibrant destination for people to find inspiring content fuelled by the extraordinary diversity that our creators represent across geographies, demographics, identities and cultures. This diversity is our superpower and we not only want to promote it but supercharge it. 
As we continue to foster and grow our ecosystem, we remain cognizant of and committed to the responsibility that comes with being a platform that values openness. Our community guidelines offer guardrails for our creators for content on YouTube. And, we are extending our efforts with the launch of #CreateWithCare, our latest initiative in India that partners with leading creators to preserve and promote a diverse, inclusive community on YouTube that can drive responsible growth. #CreateWithCare aligns with our mission to empower creators from all backgrounds, communities, languages, and genders, including many that may be under-represented, to find their voice, an audience and cultivate a sense of belonging.
Today, at our Creator Camp event, a platform that serves as a learning forum for emerging creators to gain from the community of creators and YouTube product experts, we showcased the #CreateWithCare Pledge. The pledge unites popular creators from all corners of India in their endeavor to create content more thoughtfully by educating themselves about different cultures and histories, being respectful of diverse points of views and facilitating meaningful, open engagements among their communities. With #CreateWithCare, we want to help and inspire all our creators, even those who may just be starting their journey on YouTube, to approach content creation with a lens of responsibility.
Rekha Sharma, Chairperson, National Commission of Women in India, took to the stage to reiterate the transformative role technology plays in empowering women by enhancing access to learning and employment opportunities, extending her encouragement to our creator community to create content responsibly and inclusively. Creators also had the opportunity to learn from V R Ferose, founder of India Inclusion Foundation, as he enumerated a few ways in which creators could be more empathetic in representing persons with disabilities in their content. 
We are incredibly proud of our growing cohort of creators like Ranveer Allahbadia, who today has his own talent management and brand marketing agency, or My Village Show, whose unique take on village comedy birthed a whole new genre on YouTube, who have used their distinctive, authentic voices to build not only engaged communities but also successful business ventures. And, we will continue to safeguard our community of viewers and creators alike, by making everyone feel welcome and heard on our platform. 
Our #CreateWithCare campaign will continue to bring together prolific creators to create useful resources and discuss how to be respectful of diversity as they create content that has the power to impact lives. Stay tuned to YouTube Creators India for more on #CreateWithCare.