Google Pixel 7a: Built to perform, packed with value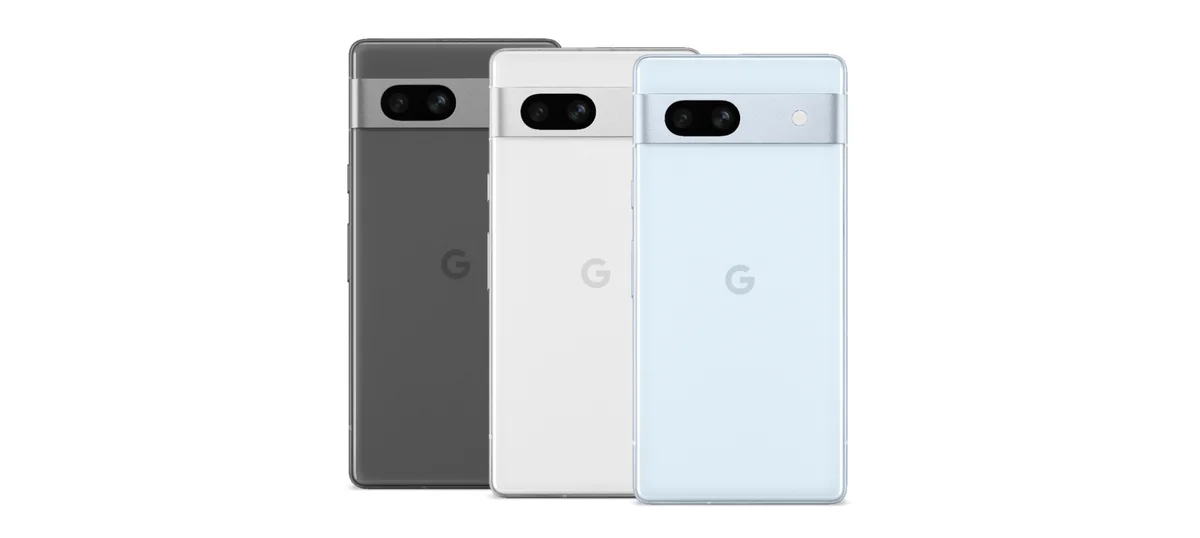 Meet Google Pixel 7a, our latest A-Series phone that delivers all the helpfulness of Google at a fantastic value. It's built with our Google Tensor G2 chip, making it faster, more efficient and more secure.
It's packed with many of the must-have features of our premium phones that are now available on an A-series phone for the first time — like Face Unlock, 8GB of RAM, a 90Hz display and wireless charging. Pixel 7a provides the core Pixel experience, and will be available in India on Flipkart from 11th May onwards at a launch price of ₹39,999 (MRP ₹43,999).
A sleek design you know and love
Pixel 7a has the same familiar design as Pixel 7 and 7 Pro, with its iconic Pixel camera bar and smooth, sculpted surfaces. Featuring an all-new midframe architecture, Pixel 7a is our most durable A-series yet, equipped to handle drops and tumbles. And to support Pixel's continued commitment to sustainability, the aluminum housing is made with 100% recycled content.
It also has all the Pixel Speech features powered by Tensor G2, like Live Translate, Recorder Speaker Labels, Assistant Voice Typing, and Voice Messaging Transcription on the Messages app.
A fully upgraded camera system
Pixel 7a's camera system has been completely upgraded to bring amazing camera features to more people. The phone's main upgraded camera features a 72% larger sensor than Pixel 6a. Plus, it has an all-new 13-megapixel ultrawide lens, so you can capture more in your shots. Night Sight is also twice as fast as on Pixel 6a.
You'll even be able to capture 4K video with the new 13-megapixel front camera. And for the first time on an A-series, Pixel 7a has Long Exposure, which can capture texture and energy in shots of things like waterfalls. To top it all off, thanks to Tensor G2, Pixel 7a includes Super Res Zoom up to 8x to give you sharp, high-quality images so you'll never miss a detail when taking photos from further away.
Image of Super Res Zoom at 2x (left), and Long Exposure mode (right)
You'll also get all of the photography experiences that make Pixel, Pixel — like Magic Eraser and Photo Unblur in Google Photos. And as always, your Pixel's camera includes Real Tone technology, so your skin tone is accurately represented.
Serving Pixel users across the country
We continue to look for ways to enhance the Pixel experience for our users across the country. In collaboration with F1 Info Solutions we have also launched 28 multi-brand stores where Pixel owners can walk in to get support for their devices. This is spread across 27 cities in India (Store locator.) At these centers, users can get their device diagnosed, get simple issues resolved, or obtain information about the features of their device. If their device needs a physical repair, the center will securely pack it and ship it for servicing, after which they will communicate with the user until their device is repaired and returned to them at the center.
Get yours today
Pixel 7a will be available starting today on Flipkart at a launch price of ₹39,999 inclusive of offers (MRP ₹43,999).