Growing, supporting, and empowering YouTube's growing army of women creators; bringing APAC's first ever #WomenToWatch workshop to India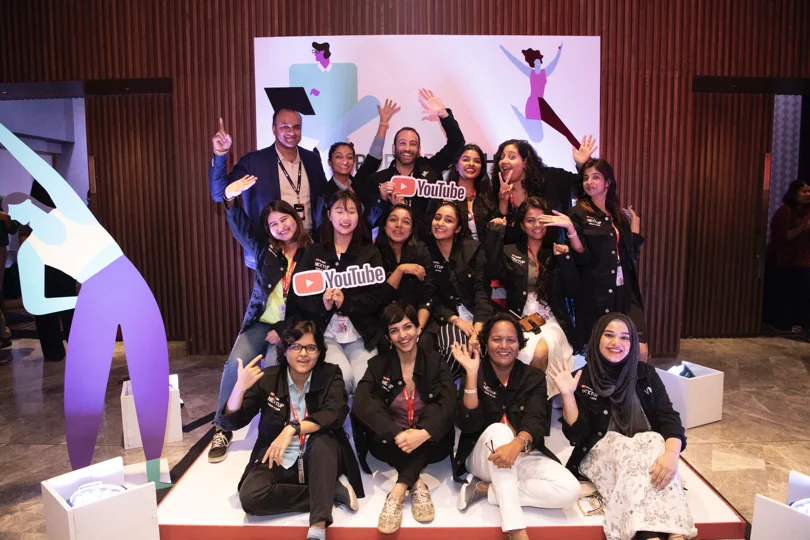 This week will mark our first ever #WomenToWatch workshop in APAC, and we are thrilled to kick this off right here in India. #WomenToWatch is one of the three NextUp special editions, we are hosting in the country and is focussed on helping women creators grow on YouTube.
With over 265 million monthly active users, India has become our biggest and fastest growing market globally. There is no better time than now to be a YouTube creator in India! When we met Archy J, India's first female bagpiper, during our NextUp camp in 2017, her YouTube channel, The Snake Charmer had about 24K subscribers. While she had a unique talent, and created amazing bagpipe metal covers for songs like Coldplay's Hymn for the Weekend, theme songs for the Game Of Thrones and The Walking Dead, the reach and engagement on her channel was still small. Through her NextUp journey, she learnt more about community engagement and storytelling  and now has over 430K subscribers and over 63 million views on her videos.
Archy is not alone! It's incredible to note that back in 2015 there were no women creators to have crossed the one million subs mark, but today, there are over 120 women creators to have crossed that threshold. The growth of our women creators has been inspiring, and we are committed to supporting them on this journey. 
We have been investing in growing YouTube's vibrant community of women creators. Global icons like Liza Koshy, Lilly Singh and Indian sensations including Prajakta Koli, Nisha Madhulika, Prajakta Kohli, Sejal Kumar, Rickshawali have had a stellar journey on YouTube. That's not all, there are hundreds of women who have been a part of our YouTube  NextUps, Creator Camps, FanFest and Pop-Ups and have built a career on the platform. 
These women, and thousands of others are breaking barriers, taking to unconventional verticals like MotoVlogging, Technology, Gaming, Travel, Farming, Education, Sewing & Embroidery, and creating diverse content in multiple Indian languages including Hindi, Tamil, Bengali, Marathi, Malayalam, among others. They are coming from all parts of the country and are doing all sorts of amazing things! What's interesting to note, is that many women Bollywood celebrities like Alia Bhatt and Jacqueline Fernandez, and sportswomen like Snehal Pradhan are also joining the bandwagon.
This year, along with our #WomenToWatch NextUp winners, there will be over 700 creators at our YouTube Pop-Up Space in New Delhi who will get to connect with top creators, mentors and leading industry leaders. Through their shared stories and experiences, we hope to see a room full of inspiration! 
Moreover, the YouTube Pop-Up Space has gone bigger and better -- travelling to three cities Indian cities [Mumbai, Delhi and Chennai]. The YouTube Pop-Up at Aloft, Aerocity, New Delhi will have three mega sets -- studio style, pop chic, and an outdoor flea market. Creators will get free access to the state-of-the-art production equipment and themed production sets, to produce original and innovative high production quality content for their own YouTube channels.  
The YouTube Pop-Up Space in Delhi
Over the course of next five days, the first class of NextUp #WomenToWatch and budding creators who join us at the YouTube Pop-Up in Delhi, will be able attend events and workshops that will help them improve their presence on YouTube and to collaborate or network with others creators and industry professionals.