Introducing India's first ever NextUp for Gamers Class of 2019!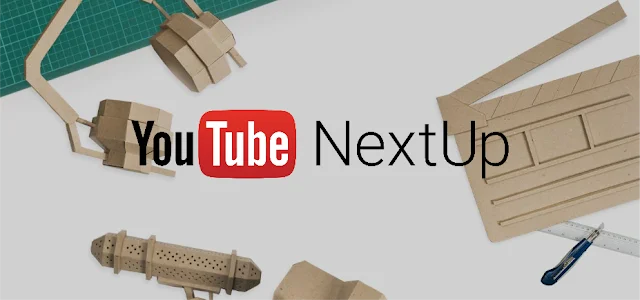 In the last few years, Gaming creators on YouTube in India have gained massive popularity. From dodging zombies in Dying Light, to scoring goals in FIFA - creators have captured the breadth of the gaming ecosystem and brought the best of it to their fans and viewers! That's not all! They are also engaging with their fans in multiple ways -- from  direct engagement in real time with YouTube Live, to giving their viewers the opportunity to watch their favourite games at leisure, and also connect with on another during live streams through Super Chats.
Globally, there are 75% more channels with 1M+ subscribers in 2019, as compared to 2018 and India is no exception. For instance, Aaditya aka Dynamo Gaming, who started his journey in 2015, crossed a big milestone of 5M subscribers this year. Shutter Authority, known for VFX-heavy gaming content, was part of our first Next Up program in India in 2016 with about 37K subscribers. Since then, he has amassed almost 2M subscribers and over 980M views from across the world.
As the final special edition of YouTube NextUp India for this year, we're excited to announce our first-ever class of NextUp for Gamers 2019. Our 12 winners, who span 6 languages, come from 8 different cities and play more than 10 different games. These lucky creators  will attend a five-day Creator Camp at the Pop-Up Space in Chennai in November! They will go through sessions on content strategy best practices, production design, green-screen usage and masterclasses on camera work, lighting, and editing to further refine their craft. Each winner will also receive a voucher worth INR 140,000 for production equipment, to take their channel to the next level!
Here's a quick look at who our winners for the NextUp for Gamers are: Manasvivi: Manasvi is breaking gender stereotypes by bringing a female presence into the PUBG Mobile, with her goal being to create a more inclusive community on YouTube.
SuperTuxon: Teja, the creator behind SuperTuxon - brings dance, comedy, and costumes to his streams, giving his viewers a great dose of both pure gameplay and entertainment.
SikhWarrior: Voted Nvidia Streamer of the Year 2018, SikhWarrior delivers professional PC streams while playing PUBG and GTA V Roleplay.
Midfail-YT: Kicking off our regional diversity, Midfail streams games like PUBG, Human Fall Flat and GTA V while providing commentary in Tamil.
P.K. Gamers: Run by Ravi and Parwez, P.K. Gamers are the only Free Fire channel from in our winner's cohort and have seen some massive growth on the platform.
SkullCrusher Gaming: SkullCrusher Gaming is your go-to channel for watching playthroughs some of the highest quality games - The Witcher, Forza Horizon and Mad Max.
Malmer: Bringing quality game content in Malayalam, Sarath's goal for his channel Malmer is to grow the gaming community in his own home state of Kerala.
Nik Gaming: Adding to our lingual diversity, Nikhil does livestreams in Marathi of popular games like PUBG and GTA V.
Liars FC Soccerworld: One for all the football fans out there, Liars FC provides you with all the tips and tricks you need to be successful at PES.
KGK Gaming: Helping his viewers become better at PUBG, Gagan does regular livestreams in Kannada to make it accessible to a whole new set of viewers.
Anmol Juneja: Anmol is one of the few Indian creators making great Hindi content around Fortnite and his reactions achieving those epic in-game moments.
Sandeep Gowdru Live: Sandeep Gowdru delivers consistent livestreams on PUBG and explores the competitive scene while doing commentary in Kannada.
We want to offer a huge congratulations to these gamers!
You can follow along on Twitter at @YTCreatorsIndia for all the exciting updates from our winners on-ground at Camp.