Google for India 2022: Unlocking the Power of Video to Democratize Access and Success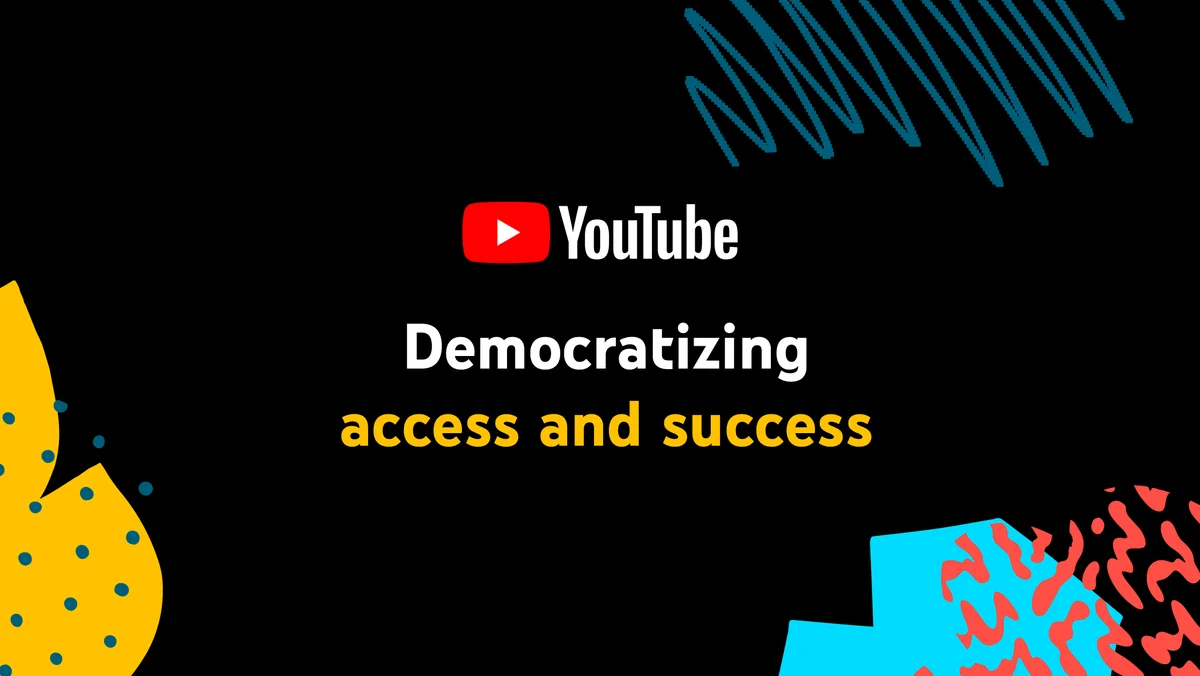 What do Pushparani Sarkar, an 82-year grandmother from West Bengal, Radhakrishnan Chakyat, one of India's most sought-after commercial photographers, and new-age farmers, Santosh and Akash Jadhav, from Maharashtra's Sangli district, have in common? Despite their starkly different backgrounds, these creative individuals, with uncommon dreams, have found a common home: YouTube.
Just like these creators, millions more across India have found their calling, their community, their livelihood and their life's work on the platform. In India, YouTube has helped democratize information, opening new possibilities to discover and be discovered for millions of Indians - no matter their location, literacy, or language. In fact, the number of YouTube channels in India making INR 100,000 or more in their annual revenue is up over 60%, year over year. Powered by our creators, YouTube has become a place where people can learn the skills they'll need to pursue a career or become an entrepreneur. This unlocks new opportunities, spurring more economic growth.
To illustrate just how profound an impact our creators are having on Indian lives and the economy, today, at Google for India, we released the findings of the latest Oxford Economics study on the state of the creator economy. The report estimates that in 2021 YouTube's creative ecosystem contributed over INR 10,000 Cr. to the country's GDP, supporting more than 750,000 full-time equivalent jobs in India.
Visit yt.be/4FsMa to learn more and meet the people behind the numbers.
YouTube's open platform was the birthplace of the creator economy, and this openness continues to help creators reach and inspire billions of people the world over. We recognize this comes with a responsibility to connect people with helpful and credible information, and this is a responsibility we take very seriously. At Google for India, we previewed how we're investing in products and partnerships across the key verticals of health and learning to help viewers access high-quality content from trusted sources, while supporting our creators to engage deeply with their communities and maximize earnings.
High quality health information, now in your preferred language

Indians are seeking out videos to better understand complex topics. It is no wonder that health condition videos on YouTube in India received over 30 billion views in 2021. That is why we're focused on putting health professionals at the core of making complex health topics more accessible and understandable.
To help viewers make decisions about their health journey, we supported leading health organizations like Apollo Hospitals and Max Healthcare, over the last year, to create authoritative health content across more than 60 health topics. And, we're now expanding our efforts across more healthcare institutions - including Narayana Health, Manipal Hospitals, Medanta, and Shalby Multi-Specialty Hospitals - to create and amplify credible content, covering more than 100 medical conditions, across multiple Indian languages including Hindi, Marathi, Tamil, Telugu, Kannada, Gujarati and Bengali.
But, we recognise that it certainly isn't easy for healthcare providers to create content across hundreds of conditions, in numerous languages. To help our partners achieve scale efficiently, we are excited about supporting healthcare partners on YouTube with Aloud, a new AI/ML product incubated within Google, which makes dubbing as easy as 123. Aloud transcribes, translates and dubs original content, so that all a creator has to do is review and publish. A small group of hospitals, as part of an early access program, are currently using Aloud to easily generate local language dubs on important health related videos, and make that information more easily accessible.
And, that's not all. We also want to make it easy for viewers to discover and consume content in a language they prefer. We're beta testing the ability to have a single video with multiple audio tracks. Viewers can discover more content from healthcare experts such as those at Apollo Hospitals or Max Healthcare by simply selecting their preferred language. We're seeing the benefits of this feature in helping viewers across India's diverse linguistic landscape to find trusted health content that may have otherwise been inaccessible.
These solutions can help equip healthcare providers to take quality health information to more people. Moreover, we're incredibly excited about the future of how these features can be applied beyond public health to democratize other types of information such as learning content, another key focus area for us.
The next chapter of learning on YouTube
As the world's largest platform for education and skilling content, YouTube helps Indians learn all kinds of things every day - from algebra to zumba and everything in between!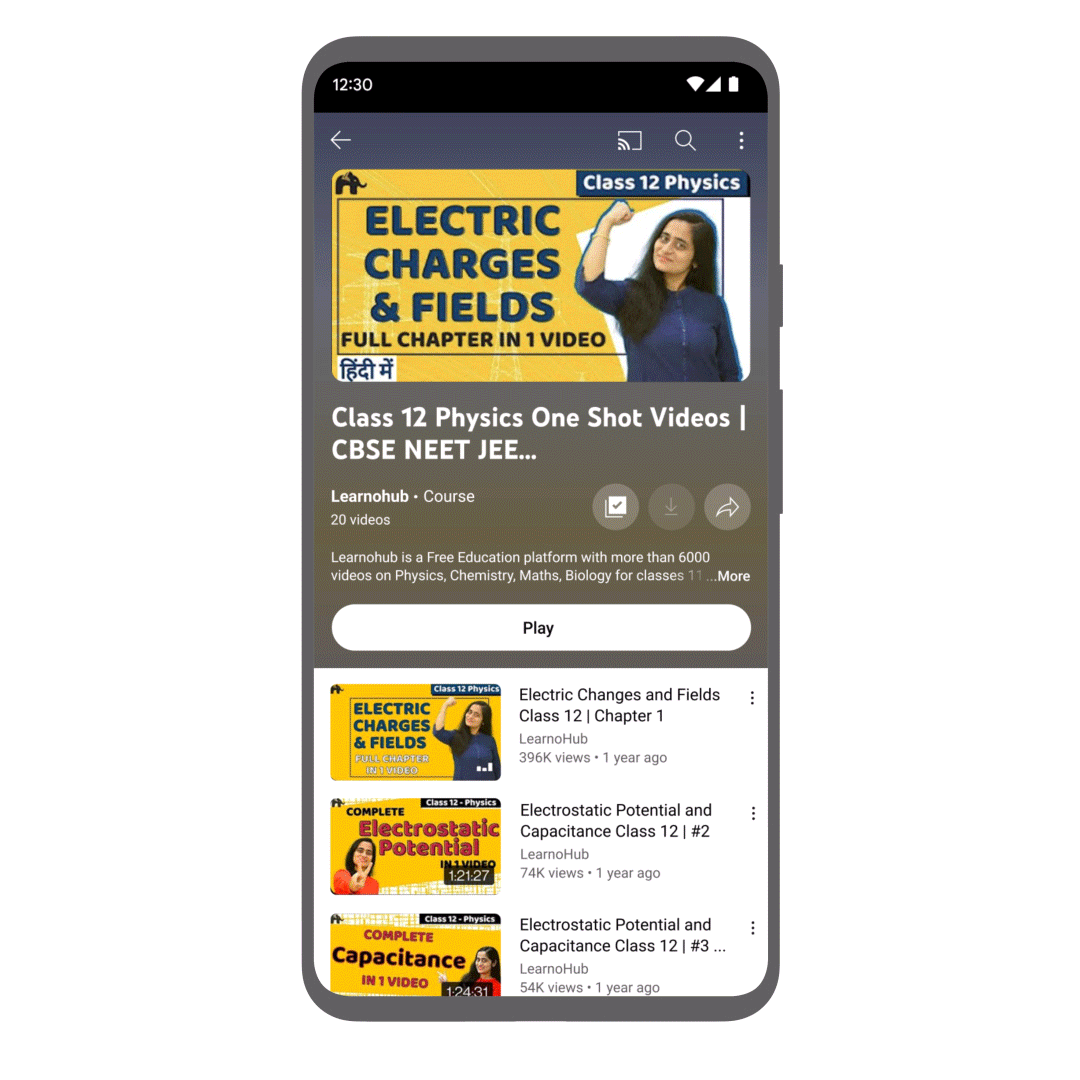 We're excited to announce that we'll be launching a new product to support richer learning experiences for our audiences and a new monetization option for creators. In the coming months, we'll be introducing Courses on YouTube in beta, which will allow learners to go deeper on subjects they are passionate about. A select group of qualified creators can begin offering free or paid Courses to provide in-depth, structured learning experiences for viewers. In India, LearnoHub, Speak English With Aishwarya, and Telusko among others, will develop courses across academic and vocational subjects in various Indian languages in the beta phase.
---
We're already seeing the power of video in upleveling digital learning to support the needs of India's growing youth and working-age population and in revolutionizing the next phase of health communications. We want YouTube to be the place to connect people with helpful and trusted information. We also want YouTube to be the best place for creative entrepreneurs. That's why we have continued to invest in new features to help creators deliver richer content experiences, while expanding the ways for creators to connect with fans and to make money. We are excited to continue building on the impact YouTube has on India's creator economy, so that more multiformat creators and creative entrepreneurs prosper on YouTube.