What 2022's Top Trending Videos & Creators tell us about pop culture in India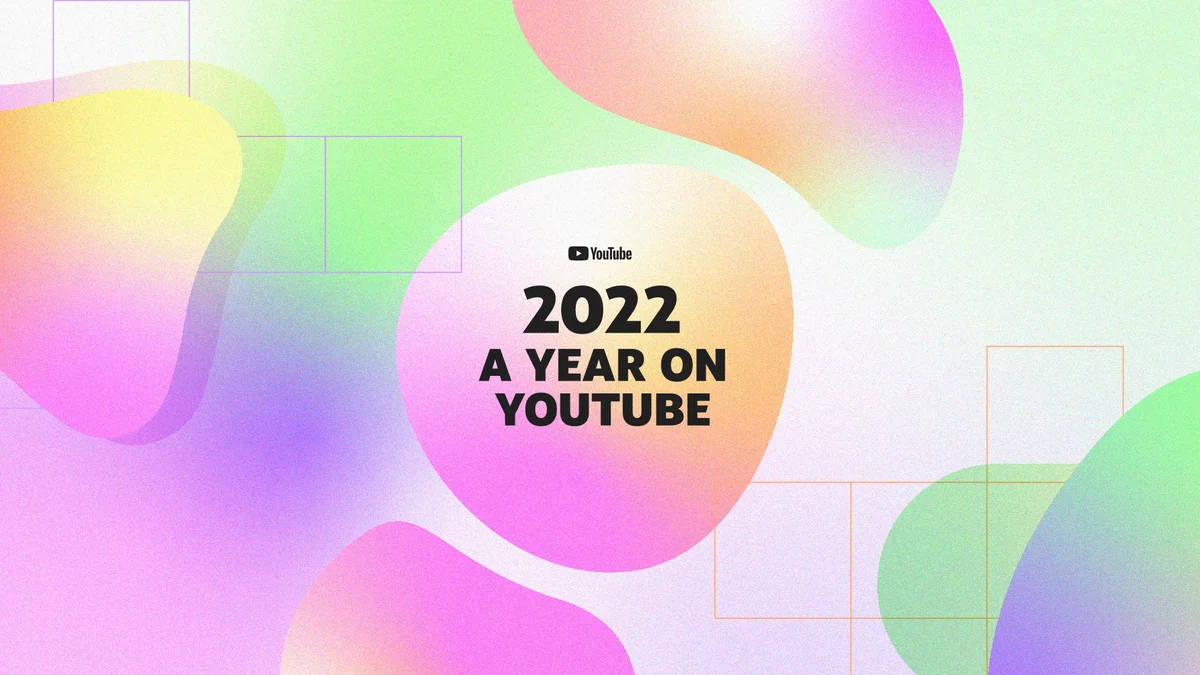 In 2022, viewers shared a laugh over a dystopian short-film, while following the short-takes of a lovable housekeeper. They passionately pursued hobbies and interests, from watching a 4-hour long e-sports live stream to 60-seconds strokes of immersive art. Millions vibed to the peppy viral hit that transformed a local peanut-vendor into a national wonder! And, many others dived deep into an ocean of entrepreneurial opportunity, seeking inspiration with a dash of humor. The increasing diversity of content and stories that captivated audiences' hearts on YouTube is a reflection of how video consumption has truly evolved.
Viewers are, now, connecting the most with creators and artists who produce content across multiple formats. And, nowhere is the interplay between video on demand, short form content and live stream more evident than on YouTube. Let's take a moment to recognize and celebrate the creators, artists and videos that captured the collective imagination of fans in India.

---
Here's three trends that YouTube's 2022 lists tell us about pop culture in India.
Multi-format creation is driving momentum for pop culture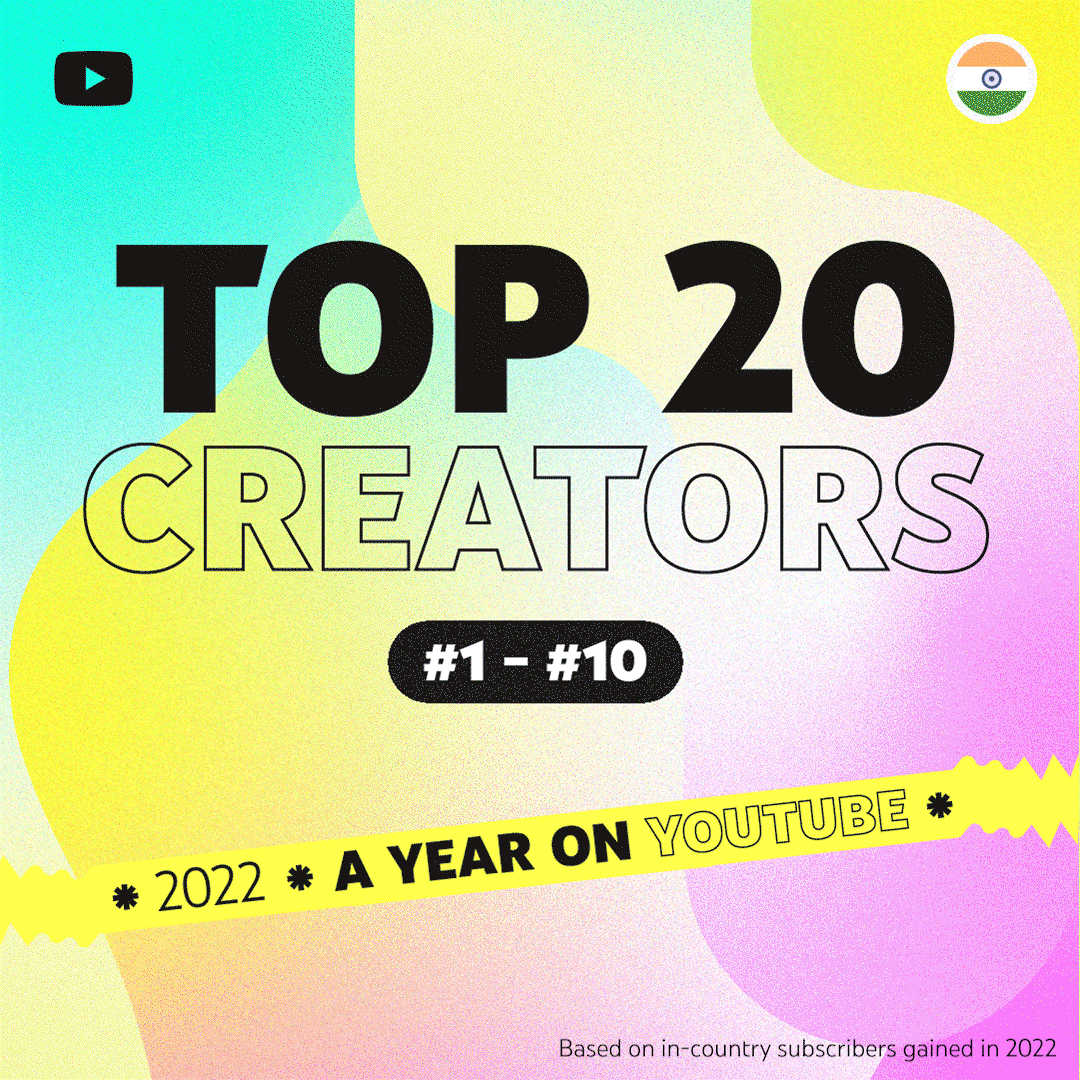 Mainstream content gained new levels of relevance because creators reinterpreted them for their communities through different formats and styles.
Across Trending videos as well as Breakout and Top creators - including gaming aficionado Techno Gamerz, Telugu positive impact creator Harsha Sai - For You, and entertainment channels Dushyant Kukreja, Priyal Kukreja - are embracing ways to tell stories across formats, to grow their subscribers and views.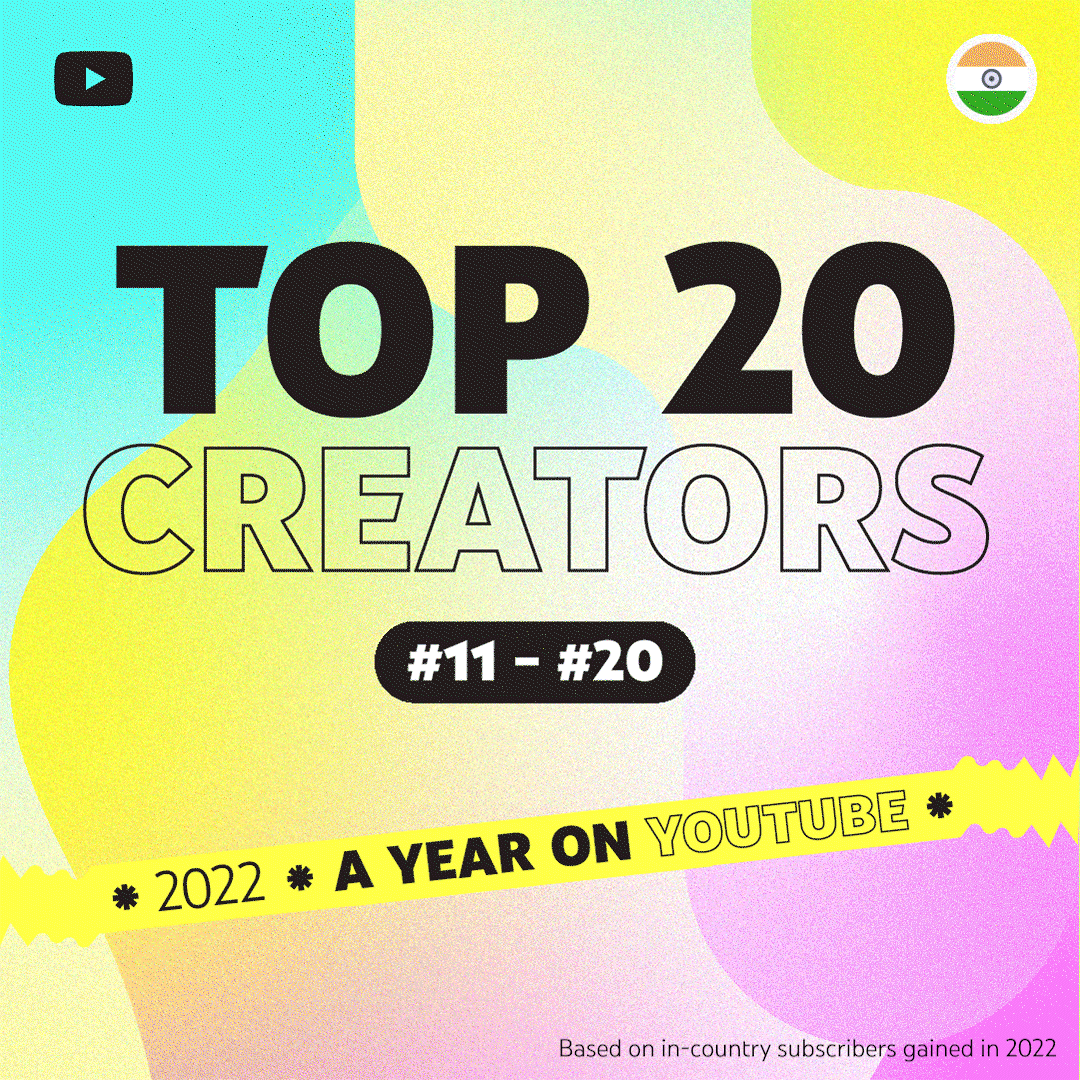 From official episode highlights to chart-topping spoofs and reaction videos, reviews, memes and interviews, Shark Tank left an indelible imprint on popular culture, mirroring the rise in interest for motivational and inspirational content on YouTube.
Innovation in video formats and styles - lyric videos, releases in different languages, remixes, behind the scenes or even, sketches - is helping reshape the way fans discover and engage with music. Songs from Pushpa pushed ahead, firmly securing their place in this year's cultural zeitgeist. Arabic Kuthu, the unique fusion of a Tamil folk genre with Arabian flavors, took the internet by storm, while Kacha Badam was meme-ified, serving as the backdrop for comedy content and dance challenges.
For Gen-Z, YouTube is a microcosm of the world they inhabit
Digital culture is now all about personal and socially relevant messages, particularly for Gen-Z, who are not only seeking out but also creating quick doses of feel-good, familiar content. They are vulnerable when talking about adulting, relationships and family. They are astute in their Short-takes on the world around them, helping inspire social change with emotion.
Young creators, from small towns and even India's hinterlands, have turned to Shorts to share snippets of their daily life in their own language and inimitable style. Some such creators, Ajay Sharma, Deepali Markam, deepesh zo, jaanvi patel, have earned spots on this year's top lists.
For Gen-Z, YouTube is not only a platform to share their unique worldview, but also a window to a world without borders. Here, they can cultivate interests, go deep into topics they love, whet their curiosity or even discover niche skills.
Top 10 Women Breakout Creators
A new generation of filmmakers emerge
With high-production values, engaging scripts and all-round entertainment, YouTube creators are delivering blockbusters, and shortbusters, if you will!
We saw creators like Amit Bhadana produce a full length feature film about a hapless hero caught between his love and the local goon, while Round2Hell's characters may have been left high and dry in their dramedy, audiences certainly got more than their share of a barrel of laughs.
Meanwhile, scripted content is also taking off in short-form across languages, with snappy, fast paced, quick witted episodes. India's Shorts creators are reimagining popular tropes (think: "boy meets girl" or "every Indian mom ever") into webisodes. And, what's more, filmmaking has become truly a family project - with various members donning the hats of scriptwriters, actors, directors and cinematographers.