Evolving Dynamic Ad Insertion for the future of streaming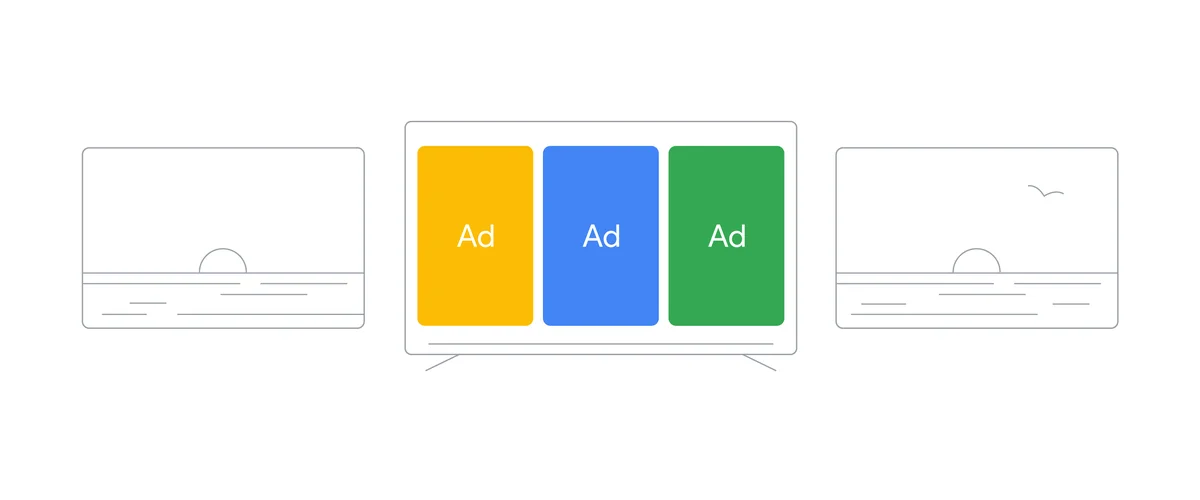 This past year truly was the year of advanced TV video streaming. Viewers increasingly turned to over-the-top (OTT) streaming platforms for entertainment, like new direct-to-consumer apps and free ad-supported streaming TV services. To help TV programmers and distributors adapt with this growth, we've been working on a more flexible approach on how they manage their content workflow and place ads into their streaming solutions.
We built Google Ad Manager's Dynamic Ad Insertion (DAI) to provide TV partners an end to end solution to deliver broadcast-quality and personalized ad experiences for ad-supported video content. Today we're reimagining our ad insertion technology for the next generation of video streaming with DAI Pod Serving, which helps simplify OTT streaming complexity by integrating with your existing first or third-party streaming workflow. This evolution of our DAI technology helps the broader streaming ecosystem by giving you and your video platforms more flexibility to manage your streaming workflow and deliver a customized viewing experience so that you can grow your business.
How DAI Pod Serving works
Ad Manager's DAI has always been an integral part of ad-supported video streaming, helping TV partners power their live and on-demand video (VOD) content across screens. Historically, partners sent their video content through Ad Manager's DAI, allowing it to decision the ads into an ad pod (or commercial break), transcode and condition creatives into the right format and then stitch the content and ads into a single video stream (also known as manifest manipulation). 
With DAI Pod Serving, partners no longer need to send their content to Ad Manager — they own their entire streaming workflow — and Ad Manager provides them with "ready-to-stitch" ad pods they can stitch into their content. TV programmers and distributors have many streaming solution providers to choose from, and with DAI Pod Serving they can integrate Google's ad decisioning technology into their first or third party video streaming solutions.
DAI Pod Serving offers all the same great benefits of DAI, including live scale capacity with prefetching and Early Break Notification, creative transcoding and conditioning, access to all programmatic demand and verification and measurement. Now let's take a look at how DAI Pod Serving works with partners' existing video workflows. 
Integrating with first-party video streaming solutions
Some TV programmers build their own first-party video streaming solutions, where they own the content management, manifest manipulation and distribution workflow from start to finish. In this example, DAI Pod Serving will decision and condition each commercial break into a ready-to-stitch ad pod that's in the appropriate format, and then partners can insert the ad pod into their TV content using their own in-house manifest manipulation solution. This provides partners with greater control over their entire video streaming workflow, while DAI Pod Serving delivers high-quality, seamless ads so that partners can grow their video revenue.
"DAI Pod Serving gives us flexibility to continue to use both our in-house video streaming and encoding solutions alongside streams encoded by our partners, while allowing Ad Manager to deliver broadcast-quality ads within MLB.TV live streamed baseball games and other longform content," says Dan Newberry, Sr. Director, Ad Tech and Operations, Major League Baseball. 
Powering ads in third-party video platforms
To help partners increase flexibility and operational efficiencies across their streaming and monetization solutions, DAI Pod Serving can integrate with third-party video streaming platforms. Our first integration is with Verizon Media Platform, a leading provider of OTT video streaming solutions. This meets the needs of partners who use Verizon Media to manage their streaming workflow and use Ad Manager as their video ad server.
This integration provides an additional layer of flexibility for Verizon Media Platform customers using Ad Manager for programmatic demand. For those partners, Verizon Media Platform will stitch the ad pod provided from Ad Manager directly into a unified stream, allowing partners to continue taking advantage of Verizon Media's Smartplay session management technology, and deliver personalized, broadcast-quality streams at scale.
"Our integration with Ad Manager's DAI Pod Serving unlocks value across streaming ecosystems by enabling customers to take advantage of Google's monetization in concert with Verizon Media's personalization, digital rights management and content targeting," says Scott Goldman, Director, Product Management, Verizon Media Platform.
With this integration, we're able to further support joint partners like Hearst Television, who use both the Verizon Media Platform for streaming and Ad Manager for ad serving and monetization. Hearst Television can now use Ad Manager to decision their ads for both reservation and programmatic while Verizon Media Platform stitches the ads into their content to provide a high-quality streaming experience to viewers everywhere. 
"The integration between Ad Manager and Verizon Media Platform benefits our business by allowing our streaming and monetization solutions to work together so that we can deliver a high-quality streaming experience while maximizing revenue," says Michael Rosellini, Vice President, Digital Operations, Hearst Television. 
This integration allows the video ecosystem to work more closely together for the betterment of video streaming and we look forward to integrating with more partners and video platforms in the future. 
More integrations for the future of video streaming
We'll continue to build more functionalities into DAI Pod Serving, so that we can meet the varying use cases of the evolving video industry. This includes extending DAI Pod Serving to support ad insertion for addressable TV use cases, as well as new iterations of HLS and DASH standards in the future. No matter how you plug into DAI Pod Serving, you'll have the ability to customize your own video streaming workflow while leveraging Ad Manager for monetization. With added flexibility to integrate with partners' video streaming solutions, we'll continue to support more partners and the broader ecosystem.