Introducing a new era of AI-powered ads with Google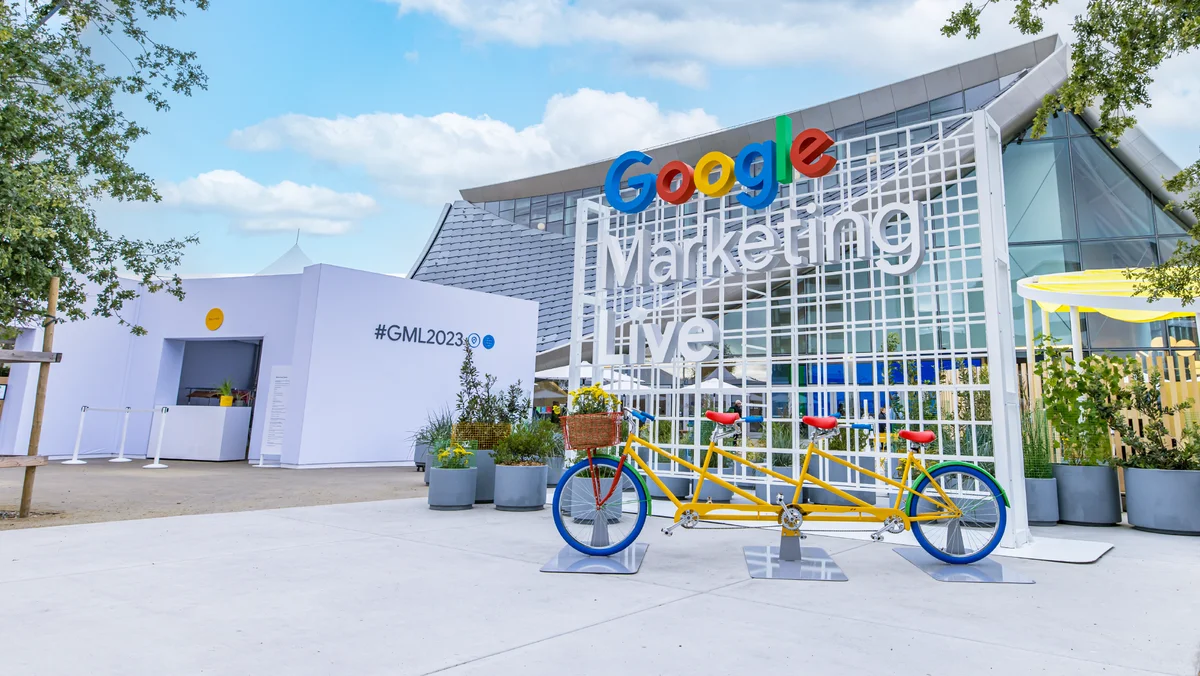 When Google Marketing Live started in 2013, the ad industry was in the midst of a major shift: the move to mobile. Fast forward ten years and AI is similarly transforming our industry.
AI is foundational to Google Ads. For many years, it has been quietly helping in the background, supporting advertisers in maximizing their time and return on investment. It's fundamental to many of the products we've built over the last decade, driving growth for businesses of all sizes, from features like Smart Bidding to fully AI-powered products like Performance Max.
Today at Google Marketing Live, we're sharing how new generative AI advancements will bring AI front and center, making it the best tool in your marketing toolkit — helping you make decisions, solve problems and enhance your creativity.
Manage complexity through chat
We've heard from businesses that it can sometimes feel overwhelming to get up and running with a new campaign. Today, we're introducing a new, natural-language conversational experience within Google Ads, designed to jumpstart campaign creation and simplify Search ads by combining your expertise with Google AI.
Simply add a preferred landing page from your website and Google AI will summarize the page. Then, it will generate relevant and effective keywords, headlines, descriptions, images and other assets for your campaign. You can review and easily edit these suggestions before deploying. Now, you can chat your way into better performance — ask Google AI for ideas, just like you might ask a colleague.
Last year, we started rolling out automatically created assets (ACA) for Search ads, which use content from your landing pages and existing ads to generate headlines and descriptions. Soon, we'll be supercharging ACA with generative AI to more effectively create and adapt Search ads based on the context of a query.
For example, with a search for "skin care for dry sensitive skin," AI can use content from your landing page and existing ads to create a new headline that aligns even more closely with the query, such as "Soothe Your Dry, Sensitive Skin." This helps you improve ad relevance while staying true to your brand.
Boost creativity in Performance Max
Performance Max is one of the best examples of how AI-powered campaigns can drive growth for your business. Advertisers who use Performance Max achieve on average over 18% more conversions at a similar cost per action1, which is up from 13% roughly a year later.
We're bringing generative AI to Performance Max to make it even easier for you to create custom assets and scale them in a few clicks. Just provide your website and Google AI will start learning about your brand to populate your campaign with text and other relevant assets. We'll even suggest new images generated just for you, helping you stand out to customers across a wider range of inventory and formats.
This capability will also be available through the new conversational experience in Google Ads.
To make it easier to increase revenue from both new and existing customers, we're also enhancing our new customer acquisition goal and introducing a re-engagement goal for Performance Max campaigns.
Deliver new ad experiences with generative AI
At Google I/O, we announced new generative AI capabilities coming to Search. These new experiences will make Search smarter and simpler, and Search will continue to be a jumping-off point to the best of the web, including your business. As the future of Search evolves, the future of advertising will evolve too — bringing more opportunities to grow your business and showcase your brand.
This new Search Generative Experience (SGE) can be found in Search Labs, a place to access Google Search experiments. At I/O, we showed how ads will appear above and below this new experience. Now, over the coming months, we'll experiment with Search and Shopping ads that are directly integrated within the AI-powered snapshot and conversational mode. We'll also experiment with new formats native to SGE that use generative AI to create relevant, high-quality ads that are customized to every step of the search journey.
For example, if someone is searching for "outdoor activities to do in Maui," and narrows the search further to ask about "activities for kids" and "surfing," they may see a fully customized ad for a travel brand promoting surfing lessons for kids.
As always, we're committed to transparency and making ads distinguishable from organic search results. When Search ads do appear, they will continue to feature our industry-leading clear and transparent ad labels with the "Sponsored" label in bold black text.
An AI-powered and privacy-first future
Building user trust is vital to the long-term durability of the ad-supported internet. We want to help you navigate this moment with Google Ads products that are privacy-first and AI-powered. As third-party cookies are phased out of Chrome next year, our ads teams are actively testing new privacy-preserving signals from the Privacy Sandbox to help you continue to reach relevant customers and measure results.
These ads products are guided by our AI Principles and designed to help your business thrive. It's your business, your marketing and your results — all multiplied by Google AI. As always, we'll be experimenting first, testing and listening to your feedback along the way.