Automate campaign management with Display & Video 360's API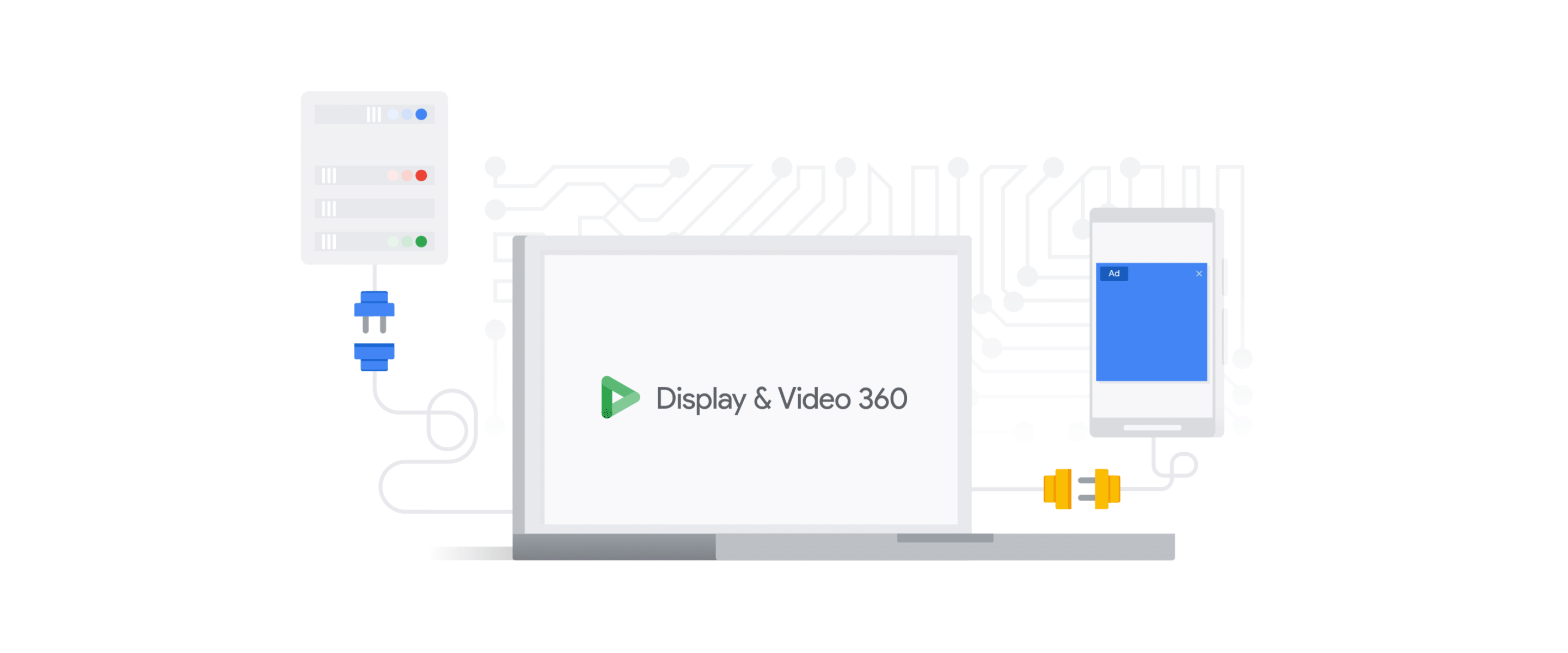 Marketers are always looking for ways to reduce the time their teams spend on manual, repetitive tasks so they can do more strategic work—like keeping pace with what their customers are seeking and delivering experiences to match. This is especially true in times of rapidly changing consumer behavior. To help your teams be more efficient and increase your speed of execution we've introduced a new read/write API, which allows you to automate the end-to-end campaign process by connecting your preferred tools directly to Display & Video 360. The API enables a broad range of opportunities to be more efficient in creating, adjusting and optimizing your campaigns. Here are three examples to show how the API can help.
Efficient campaign creation
Philips Benelux wanted their media team to spend more time experimenting and less time performing manual tasks prone to errors which could delay launches and waste budget. So they asked Cape, their technology partner, to help them automate their campaign processes. Philips Benelux and Cape started by mapping the entire campaign setup workflow for each objective, such as online purchases or awareness for new product launches, in order to find repetitive tasks that could be automated. Based on this audit, Cape developed campaign templates for each objective. When Philips' team started using the new approach, they could just select a template that automatically included information such as campaign and creative names, bid strategies, environments, audiences, and other fields. By connecting these templates to Display & Video 360 via the new API, Philips Benelux is now able to push campaigns live in a matter of minutes rather than hours.
Cape helped us speed up campaign setup ten times with Display & Video 360's API. We can now free up ad operations resources to spend time on highly valuable activities like testing and innovation.
Customize campaigns based on changing conditions
Many businesses are impacted by external or environmental conditions, like the weather, but it can be time consuming to manually edit your campaigns to reflect these changing conditions at scale. This was the challenge facing Kepler Group, a certified Google Marketing Platform sales partner, when working with an insurance company client. They realized that consumers were more likely to purchase home insurance in the days following a storm. With Display & Video 360's API, they were able to automatically activate campaigns by tapping into local weather data and use dedicated creatives to remind consumers to check their coverage.
By using Display & Video 360's API and campaign triggers via our proprietary tool, Kepler Intelligence Platform, our team is saving up to twelve hours of work every week in launching and customizing campaigns based on weather and other signals.
Automatic campaign monitoring
In addition to campaign setup and editing, Display & Video 360's API can also help marketers monitor their campaigns so that they can quickly identify and fix any issues affecting performance. Google Media Lab, the team that manages all advertising campaigns for products like Pixel, YouTube TV, Nest, etc., used Display & Video 360's API to create a dashboard that automatically surfaces in real time which campaigns are not spending their budgets as planned. This way, teams can quickly move budget from low to high performing campaigns. The team is also looking to further automate campaign optimization beyond budget adjustments. Next they're planning to use Display & Video 360's API to analyze performance by URL and automatically exclude the low performing sites from the campaign settings.
Display & Video 360's API is now available to all accounts globally with support for management of advertisers, campaigns, insertion orders, line items and creatives. In the next few months we'll expand support for brand controls, audience and user management. If you want to get started, share the developer documentation with your team and identify the use cases that can fit your needs.