Deliver more interactive ad experiences with Display & Video 360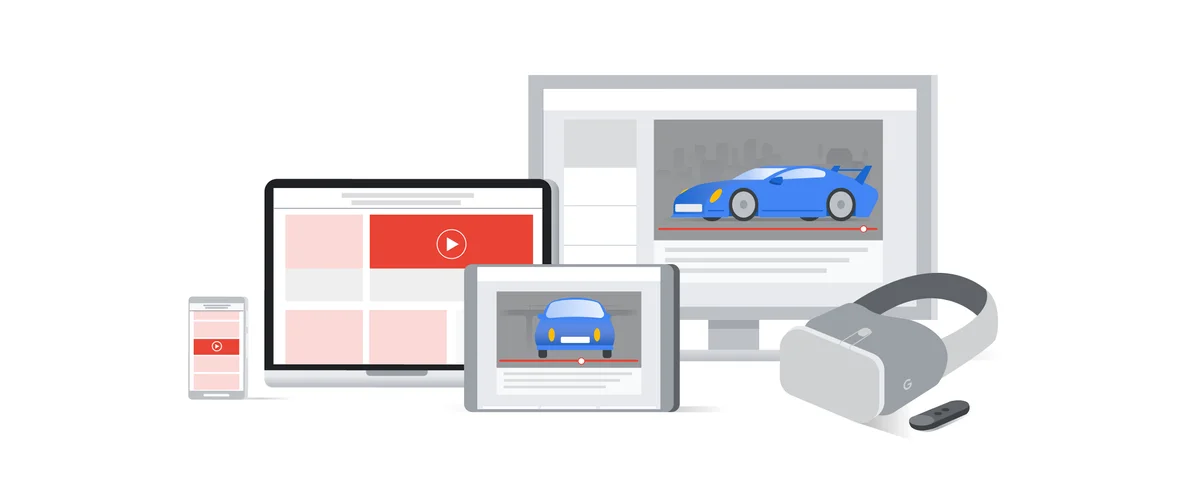 Marketers have more opportunities than ever before to deliver engaging ad experiences through immersive creative. Many companies are investing in creating 3D assets to bring their products to life and allow consumers to interact with products as they would in real life. For example, a person can explore the interior and exterior of a car before taking it for a test drive, all from the comfort of their home. But it can be challenging to scale these experiences. Now you can extend the reach of these 3D assets to produce more captivating ads, with two new updates coming today.
Showcase your products with Immersive Display
Swirl is a new immersive display format designed for mobile web and available on Display & Video 360. People can explore every angle of your product by rotating the 3D object in all directions and zooming in and out, interacting from their device as if the product was in front of them. Customers like
Guerlain
, a leading perfume and cosmetics company, are using Swirl to deliver better ad experiences that draw people's attention and let them interact with the perfume bottle directly and discover more about the scent.
Swirl is opening up a whole new creative canvas for us. We're able to tell a more dynamic story about our products and give customers a powerful new way to interact with them.
Brands that already have 3D assets can easily create a Swirl ad unit by using the 3D/Swirl component in Google Web Designer, our creative authoring tool. And with a new editor coming to Poly, Google's 3D platform, it's easier for brands and agencies to edit, configure, and publish high-quality, photorealistic models to use in immersive display ads. You can learn more in this post. If you're interested in exploring Swirl but need help building 3D assets, we also have certified 3D production partners to help.
Expand the reach of your YouTube live streams
Increasingly, people are tuning in to live events like concerts, sports and shows through live streams. Brands are noticing this shift and are investing in live stream content through sponsorships and their own branded content. We know it takes a lot of time and resources to build these assets and we want to make it easier to get more out of your live stream investment.
The new live stream format in Display & Video 360 allows you to run your YouTube live stream content in display ads across screens and devices. You can quickly get started by using assets from your existing YouTube live stream campaigns with a new template in Google Web Designer.
With the live stream format people will be able to interact with the video using familiar YouTube player controls. People can preview your live stream, watch full screen, and exit when they're done, giving them full control over how they interact with your content.
Building better ad experiences
Live stream and Swirl are just two examples of how we're enabling brands to deliver more interactive ad experiences at scale with Display & Video 360. We want to make it easier for you to build ads that are engaging and valuable to consumers. We'll continue to share creative solutions to help you build beautiful creative and deliver better ad experiences to users wherever they are online.
Both Swirl and the new live stream format are in a limited beta. To learn more about these new interactive formats, reach out to your Display & Video 360 account manager.