Digital out-of-home ads now in Display & Video 360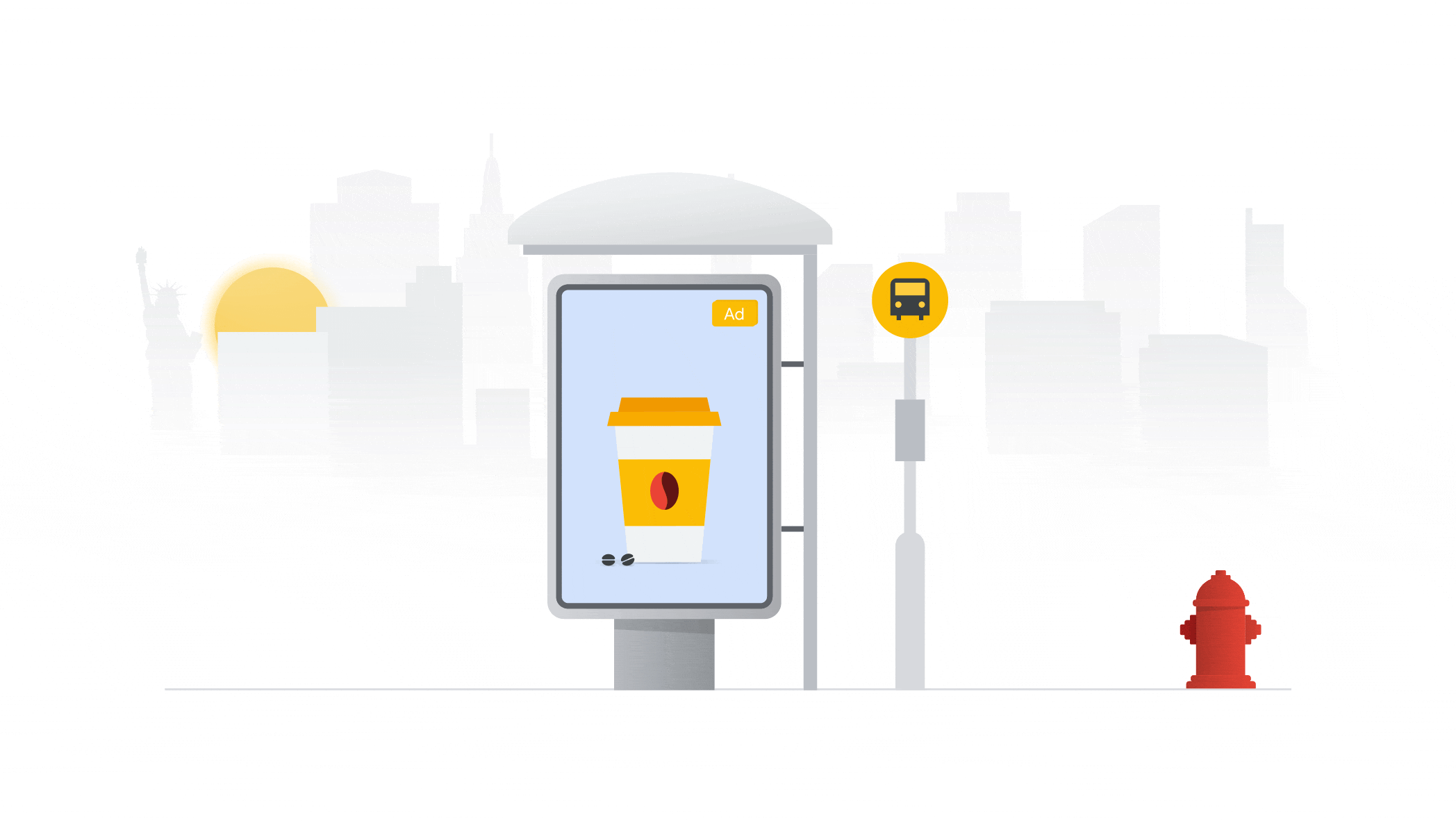 Today's customer journey is rarely a straight line. Consumers are constantly moving between touchpoints and channels, and brands need the right tools to keep up. Digital out-of-home is an increasingly popular option that brings the best of digital technology to a traditional advertising medium. It helps brands engage shoppers at moments when they make key decisions or take certain actions such as walking in a shopping mall or lining up at the grocery store checkout.
Today, we're making digital out-of-home ads available to all Display & Video 360 users so that they can reach people out in their real-world journey with the efficiency of programmatic technology. This includes screens in public places such as stadiums, airports, bus stops, shopping centers, elevators, taxis and more.
The best of out-of-home and digital combined
With digital out-of-home ads in Display & Video 360, brands can combine the emotional power and captivating formats of traditional out-of-home advertising with the efficiency of other digital channels. With a single plan, they can reach people on screens of all shapes and sizes. And, it can be done rapidly and efficiently. Marketers can activate, pause, and optimize digital out-of-home campaigns in near real time. They can tackle everything from strategy and activation to reporting and optimization all in one place.
Centralizing buys and automating out-of-home campaigns is particularly effective for brands with international footprints. It gives them a chance to reach their global audience using a single tool. Today Display & Video 360 already partners with exchanges Hivestack, Magnite, Place Exchange, Ströer SSP, VIOOH and Vistar Media. These exchanges give access to large media owners around the world like Clear Channel Outdoor, Intersection, JCDecaux, Lamar and Ströer. All of this inventory can be secured via programmatic deals.
Another benefit to programmatic digital out-of-home is the flexibility it provides. While traditional buying tactics are usually geared toward one general region, digital out-of-home allows brands to run different versions of their messaging based on location of the screen or time of day.
Effective, contextual ads
Digital out-of-home ads placed through Display & Video 360 are not personalized, and we do not use individual identifiers or any user location data. Instead, advertisers can reach people based on contextual information of the screen location, like a traditional out-of-home ad, but with the flexibility and ease of programmatic. For example, a fast food spot can quickly advertise on a billboard in a bustling business district during the lunch hour for office workers to see. Later that day, the same billboard can promote an upcoming performance at a nearby concert venue.
When measuring ad impact, publishers provide Display & Video 360 with an impression multiplier, which estimates the number of people who may have seen an ad. This estimate, which isn't based on an individual's data, helps advertisers properly measure the impact of their digital out-of-home campaigns. Display & Video 360 vets all publishers to ensure they follow measurement methodologies defined by industry-recognized vendors like Geopath. Publishers that self-measure are not supported.
ASOS finds its fit with digital out-of-home in Display & Video 360
ASOS, one of the world's leading online fashion retailers, wanted to find new and engaging ways to create fame on the high street whilst staying true to its digital roots. ASOS' marketing team decided to use digital billboards in heavy footfall areas to generate awareness for their brand and drive passersby to visit their online store.
ASOS used Display & Video 360 to quickly select digital billboards with the map UI and arrange relevant Programmatic Guaranteed deals with leading publishers like Intersection in the U.S. and JCDecaux in the U.K. This streamlined approach allowed the brand to lean on a central platform to buy, implement and measure their campaign. As a result, the team fast tracked the process of booking hundreds of digital billboards, generating 22 million viewed impressions across the two countries.
Making our out-of-home inventory available through DSPs such as Display & Video 360 enables marketers to plan and optimize all digital channels in one place. It gives brands like ASOS more control which can improve brand and performance metrics.
The retailer then conducted a geo experiment with JCDecaux's measurement partners to evaluate the impact of digital out-of-home ads on brand metrics. They observed a 14% increase in brand awareness and a 22% increase in brand consideration in exposed vs control areas.
Find out more about how to get your message out with digital out-of-home in Display & Video 360.