Get actionable measurement with Display & Video 360's Insights module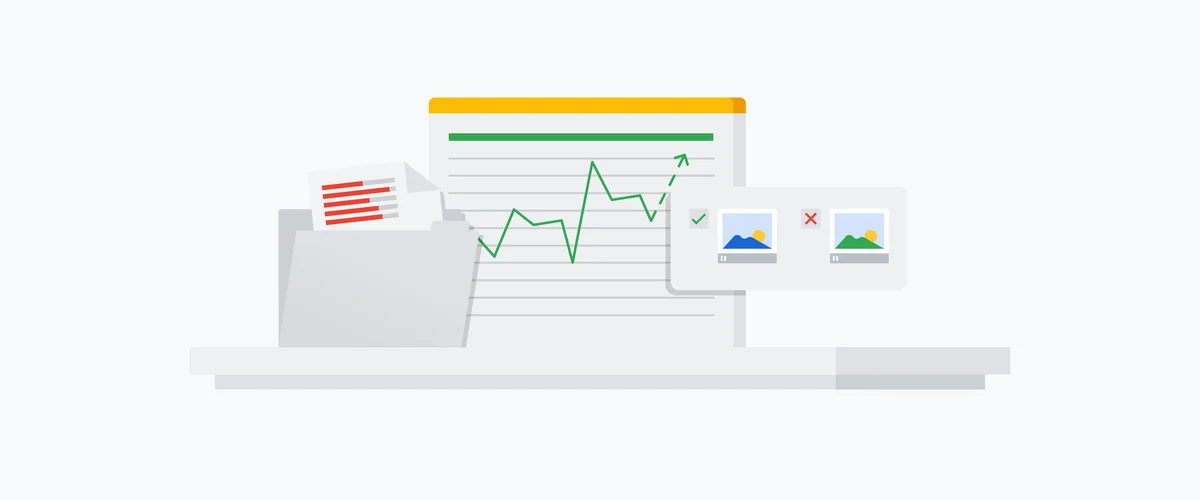 This is the sixth and final post in a series about Display & Video 360 innovations.
Display & Video 360 is organized around five integrated modules that work together to simplify the end-to-end campaign process: Campaigns, Audiences, Creatives, Inventory and Insights. Today you'll learn more about the Insights module, where you can get all the campaign metrics you need to understand how your marketing is performing so you can take action to improve results.

A single source of truth with holistic measurement
In Display & Video 360, the Insights module is where you go to audit your media spend, measure impact, and access the information you need to optimize media investment decisions. By consolidating your media buying in one place, you get reporting across all touchpoints for web, apps, TV and more, so you can accurately determine what's driving performance and quickly act on insights.
The Insights module in Display & Video 360 includes:
Coming soon, data-driven attribution reports created in Campaign Manager will also be available in the Insights module in Display & Video 360. Using machine learning, data-driven attribution analyzes the actual converting and non-converting paths to automatically assign values to your marketing touchpoints. You'll see a more complete and actionable view of which digital channels are performing best, so you can achieve a better return on your marketing investments.

To bring together measurement for your digital and TV ads, we've added a new dedicated "connected TV" device type for targeting and reporting across Display & Video 360. This means that connected TV can be segmented out alongside mobile, computer and tablet. For example, you can now see how many people viewed your ads on connected TV in Unique Reach reporting, and it will soon be added to our reach forecasting tools.
Actionable insights and experiments for brand and performance
Once a campaign is live, Display & Video 360 offers analytics and reporting capabilities that will help you to measure each impression in real time, understand whether the campaign is achieving its goals, and take steps to improve future results.
Instant Reporting in the Insights module helps uncover new insights quickly with a visual report builder. You can build tables and charts directly in the product without having to export data and analyze it in spreadsheets. Instant Reporting shows the last 30 days of report data, lets you quickly toggle between data tables and charts, and supports the most common types of spreadsheet analyses, like pivot tables for summarizing data. You can even combine multiple Instant Reports into a single dashboard that loads in seconds, right inside of Display & Video 360.
 See data immediately with Instant Reporting
Brand Lift and experiments use best-in-class test and control methodology to help you understand the impact your campaigns are having and optimize in mid-flight.
Brand Lift: Brand Lift allows you to easily measure the impact of your video ads on metrics like brand awareness, ad recall and consideration. You can also see how your video ads impact the number of searches for your brand on Google Search and YouTube, so you can assess their effect on brand interest. You can even segment reporting by audiences, creatives and publishers to better understand what's working.
Experiments: A/B experiments enables you to compare the performance of different advertising setups, including targeting, settings and creatives — and shows you whether or not there was significant performance uplift. The findings can be used to improve performance of campaign mid-flight, or influence the planning and decision-making for future campaigns. 

Integrations to connect data and deliver better results
In addition to the reporting available in the Insights module, Display & Video 360 natively integrates with other Google Marketing Platform solutions, allowing you to connect data and workflows — increasing efficiency and delivering better results. And, to help expand coverage and enable choice, Display & Video 360 has integrations with leading measurement providers to help you assess and understand marketing performance, covering areas such as viewability, brand safety, audience measurement and more.
With an ever-changing consumer journey, it is essential to respond quickly based on accurate insights to drive better campaign performance. The Insights module offers all the analytics and reporting capabilities necessary to measure each impression in real time, understand whether the campaign is achieving its goals and take steps to improve future results.