A Look Back at 2018 with Google Marketing Platform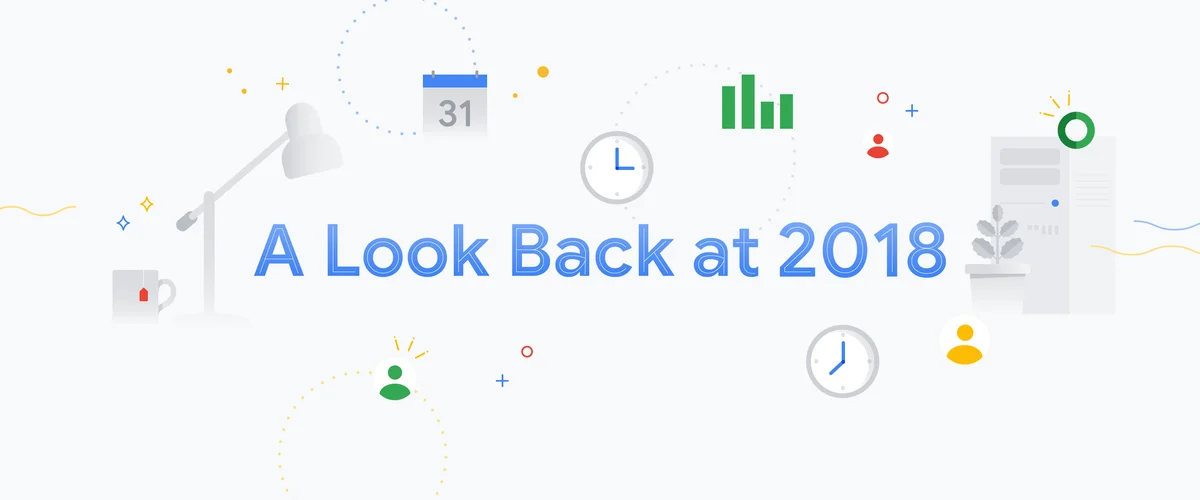 With the launch of new solutions and new resources, 2018 has been a busy—and exciting—year. As the calendar turns to 2019, now is a good time to reflect on a few noteworthy moments from 2018.

A new brand for ads and analytics
We 
announced Google Marketing Platform
, which brought together DoubleClick Digital Marketing and the Google Analytics 360 Suite, to help you plan, buy, measure and optimize digital media and customer experiences in one place. Google Marketing Platform allows you to deliver more relevant and effective marketing, while ensuring that you respect your customers' privacy and give them control over their data.

Stronger collaboration with Display & Video 360
As part of the rebrand of our ads and analytics products, we also introduced 
Display & Video 360
, a single, integrated product that helps creative, data and media teams work together to execute end-to-end ad campaigns. This 
blog series
 shows how leading brands are using Display & Video 360 to better collaborate during the campaign creation process and get better business outcomes as a result.

Deeper analysis in Analytics 360
We introduced three new powerful techniques that help you better understand how customers interact with your website via Advanced Analytics in Analytics 360. Using Exploration, Funnel Analysis, and Segment Overlap, you can dive deeper and surface hard-to-find insights that you can then easily put into action. Our feature brief takes a closer look at the ways Advanced Analysis helps you use data to get the answers you need to make critical business decisions—keeping your customers satisfied and your business thriving.

Cross Device capabilities in Google Analytics
We help you see when users visit your website from two different devices, instead of seeing metrics that show two separate sessions, with the launch of new Cross Device capabilities in Google Analytics. These features offer a more complete view of your marketing impact so you can run smarter campaigns that deliver more tailored experiences to your customers.

Data Studio for everyone
Data Studio moved out of beta and is now 
generally available
. This launch showed our continued commitment to helping teams identify and share insights from their data, so they can take steps to improve business outcomes.

New Media Rating Council accreditations
To ensure the metrics our advertising solutions provide continue to be trusted and aligned with industry standards, we announced 
new Media Rating Council (MRC) accreditations
 in September. YouTube video ad impressions and viewability metrics for desktop, mobile web, and mobile in-app are now fully MRC accredited in Google Ads, Display & Video 360, and Campaign Manager.
We hope 2018 was a great year for you and your business and we thank you for your partnership. Stay tuned for what's to come in 2019!