More connected TV ad buying options in Display & Video 360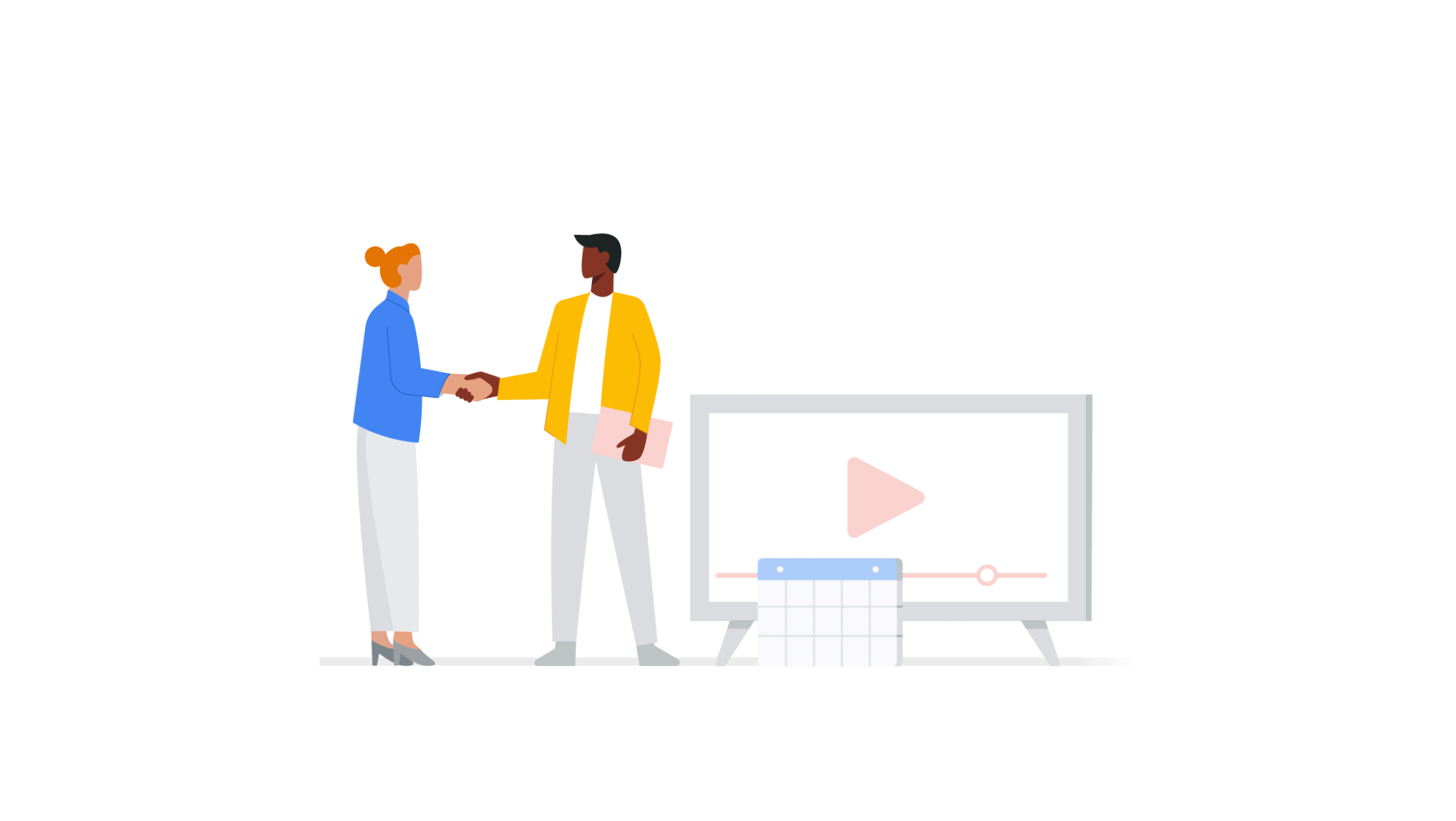 As viewers continue to shift from traditional TV to connected TV (CTV), marketers are looking for effective ways to connect with streamers and measure the reach of their campaign across a variety of CTV apps. So we're introducing new CTV solutions in Display & Video 360 to give you the option to pick the inventory and measurement solutions that work best for you.
First we're adding audience guarantees based on Nielsen Digital Ad Ratings (DAR) to Display & Video 360 and expanding advanced Programmatic Guaranteed features to more exchanges. Programmatic Guaranteed lets you access top CTV ad placements, combining the best of the direct deal buying experience with the automation and personalization of programmatic. Leading brands like Uber already use this buying technique to secure coveted CTV inventory around high-visibility events while still enjoying the efficiency of programmatic advertising.
Second, we're making it simpler to buy YouTube CTV and other CTV apps in a consolidated workflow. This will give you a chance to improve your media performance by managing your campaign goals seamlessly across any CTV inventory.
Audience guarantees backed by Nielsen
CTV and video buyers often use Nielsen Digital Ad Ratings as the system of record to understand how many unique viewers they reached within their core audiences and prove campaign impact across digital media platforms. That's why we're launching Nielsen audience guarantees across streaming TV and video in Display & Video 360. This will make it easier to plan, buy and measure an entire connected TV upfront in Display & Video 360 in a way that's comparable to linear TV. Being able to reach your key audiences has been central to effective traditional TV advertising — the same goes for CTV.
When setting up your guaranteed deal, you can now choose a specific age and gender demographic, like adults ages 18 to 49, and pay only for the ad impressions that reach your target audience as measured by Nielsen DAR. This feature works for all types of video campaigns — including for connected TV ads — and comes at no additional cost for advertisers.
Nielsen-based audience guarantees enable Display & Video 360 users to buy inventory programmatically and pay only for impressions that reached their target audience as reported in Digital Ad Ratings.
For now, audience guarantees are available for Programmatic Guaranteed ads running with a set of publishers on Google Ad Manager in the U.S. We look forward to onboarding more publishers and exchanges.
Advanced Programmatic Guaranteed features available for more exchanges
Speaking of expansion, we're making Google audiences for Programmatic Guaranteed available across a variety of exchanges including Google Ad Manager but also Xandr and Magnite and looking to add more. We've already expanded capabilities for you to reach Google audiences on CTV campaigns when bidding on open auction inventory. Google audiences can help drive a higher return on investment by reaching the groups of consumers who are most likely to respond to your message based on Google's understanding of intent. Now, you can also use Google affinity, in-market and demo segments while buying Programmatic Guaranteed deals across a variety of participating publishers, giving you even more flexibility in your audience strategies for CTV.
For these exchanges, we're also improving how ad frequency management works for Programmatic Guaranteed deals, helping to enhance the viewing experience for your audiences. Once your campaign frequency goal is reached for certain users, whether via open auction, Programmatic Guaranteed, or a combination of the two, Display & Video 360 now stops showing ads to these users while still prioritizing and delivering the agreed number of impressions from your guaranteed deals.
We're doubling down on programmatic reservation, particularly in the growing CTV landscape. So managing frequency for Programmatic Guaranteed deals with more exchanges is critical to help us further reduce waste associated with ad overexposure.
Consolidated CTV workflow across YouTube and other CTV apps
For many marketers, simplifying campaign execution for a variety of CTV apps is fundamental to effectively reaching streamers. And Display & Video 360's capacity to plan, manage ad frequency and measure performance across YouTube and other CTV inventory sources saves them time and money. To help CTV buyers deliver more coordinated ad campaigns, YouTube ads can now be purchased within Display & Video 360's insertion order dedicated to connected TV ad buying. This simplified workflow features parameters designed specifically for CTV campaigns to help minimize technical blockers that typically limit reach on CTV devices. Because it puts YouTube side-by-side with other top CTV inventory, it also makes it easier to optimize for common goals or control ad frequency across your entire CTV media mix.
Test this integrated workflow and advanced Programmatic Guaranteed capabilities today and combine them with new CTV frequency management solutions in Display & Video 360 to get the most efficient reach out of your CTV deals.