New audience solutions in Display & Video 360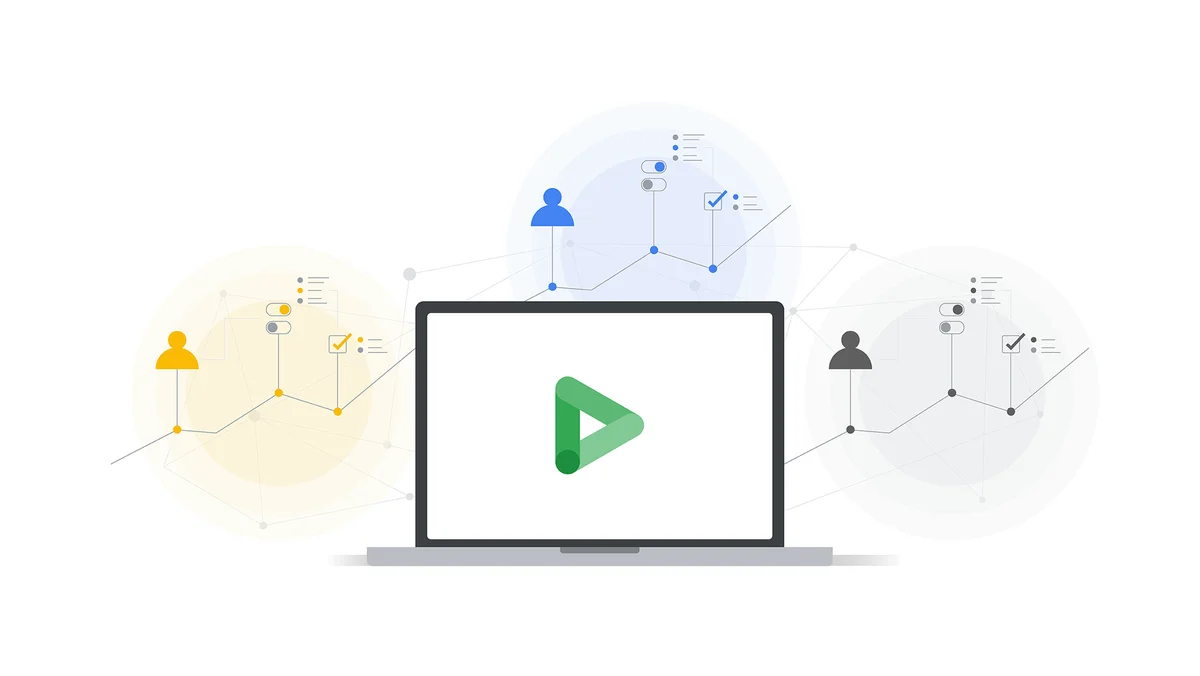 As digital advertising changes, it's essential for advertisers to stay ahead of the curve while meeting people's expectations. Consumers want privacy but they also want relevant ads. In fact, 62% of consumers in the US consider it important to have a personalized experience with a brand.1 We don't believe this should be rocket science for programmatic advertisers. This is why we are building simple, off-the-shelf solutions in Display & Video 360 with first-party data and machine learning. We're announcing two of these solutions today, optimized targeting and Exchange Provided Identifiers.
Optimized targeting helps advertisers expand reach across relevant audiences and increase return on investment with the touch of just a button. Exchange Provided Identifier, also known as EPID, provides Display & Video 360 with new signals which will be used to automatically future-proof frequency management tools. In the future, EPIDs will be powering a variety of other marketing use cases in Display & Video 360 with no action required by advertisers.
Programmatic buys automatically powered with publishers' data
Advertisers increasingly rely on publishers' first-party data to enrich their marketing strategies. That's why we're evolving our programmatic technology to organically inform Display & Video 360 solutions with those valuable signals.
You may be familiar with Publisher Provided Identifiers, also known as PPIDs, which became available for publishers to use programmatically last year. PPID allows publishers to send Google Ad Manager a first-party identifier for marketing use-cases. EPID expands on this technology. It makes it available to more exchanges, publishers, or vendors looking to share their first-party identifiers with Display & Video 360's backend to improve the quality of programmatic ads served on their respective properties. EPIDs from a given exchange or publisher cannot be used to inform marketing strategies outside of that publisher's inventory. This protects people from being tracked across the web.
Earlier this year, we started testing this feature and receiving EPIDs from several publishers and exchanges, including Magnite. Based on partner feedback, we began improving this feature. We're excited to grow our list of partners and progressively enhance advertisers' programmatic campaigns with these new durable signals.
In the coming months, EPID will be used to inform Display & Video 360 users' frequency management solutions. This will ensure brands can continue avoiding ad repetition while maximizing reach efficiency even when third-party cookies go away. Advertisers won't have to make any changes in their account since EPIDs will be organically embedded in Display & Video's technology. Brands and agencies will automatically benefit from EPID when setting frequency goals.
In the near future, EPID will be used as a signal for building Google audience segments in Display & Video 360. This will give advertisers a chance to deliver more personalized ads on publishers' sites for which EPIDs are received. Down the line, EPID will also help brands unlock other core advertising functionalities, like cross-device reach on a domain by domain basis, and invalid traffic prevention in a privacy-safe way.
Expand reach across audiences more easily
Reaching the right people with a message is one thing. But to be successful, advertisers have to reach enough of these people and scale their audience strategy. This is where machine learning and optimized targeting come in.
Optimized targeting lets advertisers find new and relevant customers likely to convert within their campaign goals. Campaign settings, such as manually-selected audiences including first-party data and Google audiences, influence the machine learning algorithm. Optimized targeting then uses machine learning to expand reach across other relevant groups without relying on third-party cookies.
Because it uses the same goals as our automated and custom bidding solutions, optimized targeting reaches people most likely to drive impressions, clicks, or conversions as defined and customized by the advertiser to drive business outcomes. This ultimately leads to better performance and increased conversions. In early tests, we found that advertisers who use optimized targeting in Display & Video 360 can see, on average, a 25% improvement in their campaign objectives when using Google audiences and can see, on average, a 55% improvement when using first-party data.2
In Display & Video 360, optimized targeting is currently available for YouTube Video Action campaigns and will expand beyond YouTube to all display and video campaigns in the coming months. Once launched, new eligible display and video campaigns will be opted into optimized targeting with the ability to opt out.
We are continuing to create Display & Video 360 solutions that will allow marketers to successfully reach and influence their most relevant audiences, while ensuring consumers feel safe online. EPID and optimized targeting are two of many new audience tools and features we are building for programmatic buyers.