New automated bidding solutions in Display & Video 360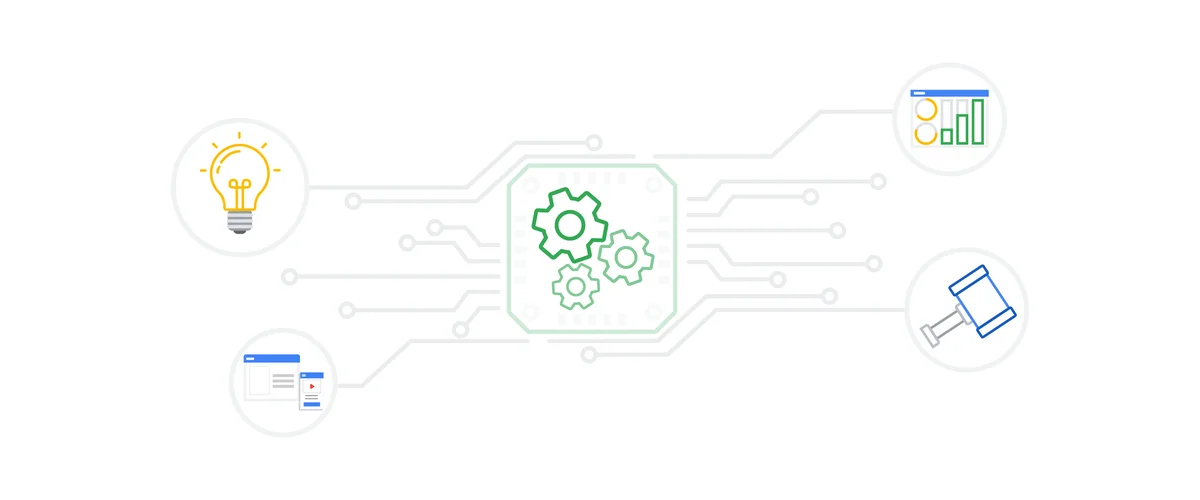 Automated bidding in Display & Video 360 helps advertisers respond to what consumers are seeking in the moment by using Google's advanced machine learning to predict campaign performance and place your bids accordingly. As customer behavior changes, automated bidding adapts and tailors your bids in real time for every auction giving you more flexibility than a fixed bidding approach. Now we are making automated bidding more powerful by introducing Custom Bidding, a new way to incorporate your unique insights about what drives your business into your bidding strategies.
Here's how it works: first, you identify a key performance indicator (KPI), such as revenue or brand lift, that you want to optimize. Next, you define the proxy signals that help predict success with your KPI. For example, you might select transaction value as a proxy for revenue or creative dimension as a proxy for brand lift -- you can choose as a signal anything that is measurable as a Floodlight activity or a goal in Google Analytics 360. Finally, you build a script that uses these signals to assign scores to ad impressions in order to define how much each impression is worth to you, based on its expected ability to drive your chosen KPI. Once the campaign starts, Display & Video 360 will use the scoring model built on your script to predict the value of each impression and adjust each bid accordingly.
Custom Bidding will be available to all Display & Video 360 accounts in the next few weeks. Support for including Analytics 360 goals as Custom Bidding signals will launch in the next few months.
Office Depot wanted to improve campaign performance by tuning its ads to specifically drive high value purchases, instead of optimizing for total transactions. They turned to their agency partner, Wavemaker, to see how they could tailor their bidding strategy to optimize for revenue and not conversions. Wavemaker recommended using Custom Bidding to inform Google's machine learning with Office Depot's transaction values. They then put it to test with the cost per acquisition (CPA) automated bidding strategy and saw an immediate improvement in their return.
By assigning higher value to larger sales, Custom Bidding allowed us to increase our return on ad spend by 30 percent in the test group compared to our previous bidding strategies.
Make better use of your advertising budgets
We've also heard from advertisers that they'd like options for buying digital ads that increase their chances of hitting their campaign performance goals.
Outcome based buying
allows you to only pay for the results that support your campaign goals, so that you can make better use of your advertising budgets. Outcome based buying currently supports performance campaigns by allowing marketers to pay per click for campaigns that use either target cost per acquisition (CPA) or maximize conversions strategies. In the next few months we'll introduce pay for viewable impressions as measured by Active View both for your display and video campaigns, which will reduce budget waste and increase the impact of your branding campaigns too.
Select outcome based buying when setting up a new insertion order
Joyn, one of the largest digital video streaming services in Germany, used outcome based buying to support the launch of their new subscription service. They wanted to see if paying only for clicks would result in lower cost per acquisition (CPA) compared to their previous auto bidding strategy to minimize CPA. So they ran an A/B test and discovered that outcome based buying delivered a 69 percent lower CPA.
Outcome based buying outperforms our regular bidding strategy by generating more signups for our budget. In just a few weeks we have seen a 225 percent increase in conversions driven by higher click through and conversion rates.
These new bidding features will help you be more responsive to changing consumer behavior by giving you the flexibility and choice you need to make every marketing dollar count across your brand and performance campaigns.