New tools to manage publisher deals in Display & Video 360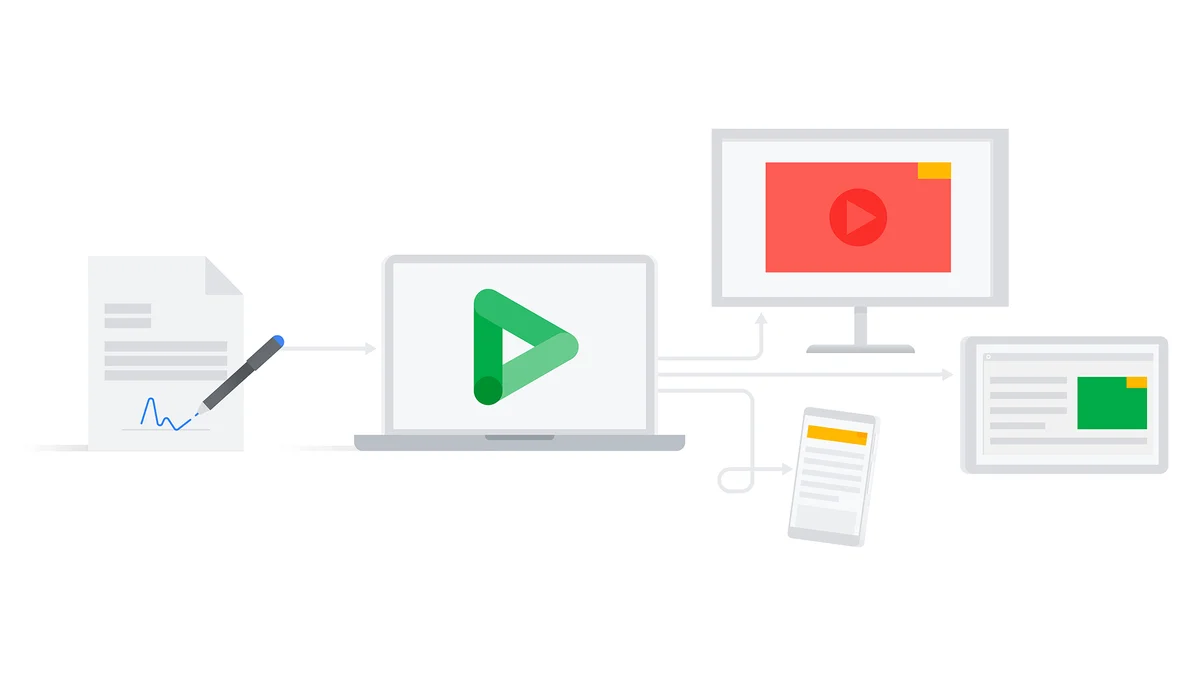 Marketers and agencies sign annual deals with top publishers to simplify purchasing and negotiating inventory across multiple brands and campaigns. This includes annual upfronts and newfronts deals. Increasingly, marketers rely on Programmatic Guaranteed and other non-guaranteed deals to fulfill these commitments with Display & Video 360, because its frequency management capabilities improve performance while delivering consistent user experiences across channels.

To help media agency professionals more efficiently manage publisher deals, we're introducing new tools to package, prioritize and monitor deals across partners and advertisers in Display & Video 360.
Let's say you've negotiated a deal with a publisher and you'd like to use it across different partner accounts. Instead of going into each of Display & Video 360's partner accounts and creating separate deals, you can now create one deal and then distribute impressions across partners and advertisers. You can also easily edit the deal and the changes will propagate to all Display & Video 360's accounts you shared the deal with.
With the new tools to manage our private marketplace deals at the cross partner level, we are able to save up to 56% of time in our day to day operations and place strategic focus on inventory packaging to meet our client goals.
Reach the new tools within your deal's Access tab
Package and prioritize deals across partner accounts
In addition to saving time creating and editing deals, you can also package the inventory to fit the needs of the brands you work with. You can take inventory from different deals, bundle them together and give access across partners and advertisers. For example, you can create a package for a special time of year (like Black Friday or major sporting event), a marketing objective or for always-on campaigns and share it across multiple partners. This way you don't have to recreate the same package in multiple accounts. In addition, for preferred deals, you can prioritize access to the deal across partners and advertisers, giving you additional control in how you distribute impressions from the deal among your various campaigns.
Monitor publisher commitments in one place
When you commit to buying a fixed amount of ad inventory through a Programmatic Guaranteed or a non-guaranteed deal, you have to closely monitor its delivery so that you don't waste your budgets. The ability to keep track of your spend at the publisher level is particularly relevant for your upfront deals that span across various properties and cover different advertisers and campaigns. So if these deals are running behind, it's important to quickly reallocate impressions across campaigns. Now, you can easily monitor pacing for each publisher and deal in one place, identify delivery issues and reallocate impressions across accounts and campaigns before the deal expires.
To access these new tools, please contact your account team. In the future, we're planning to add more controls and flexibility in how you manage your deals across partners.