Plan for business growth with Display & Video 360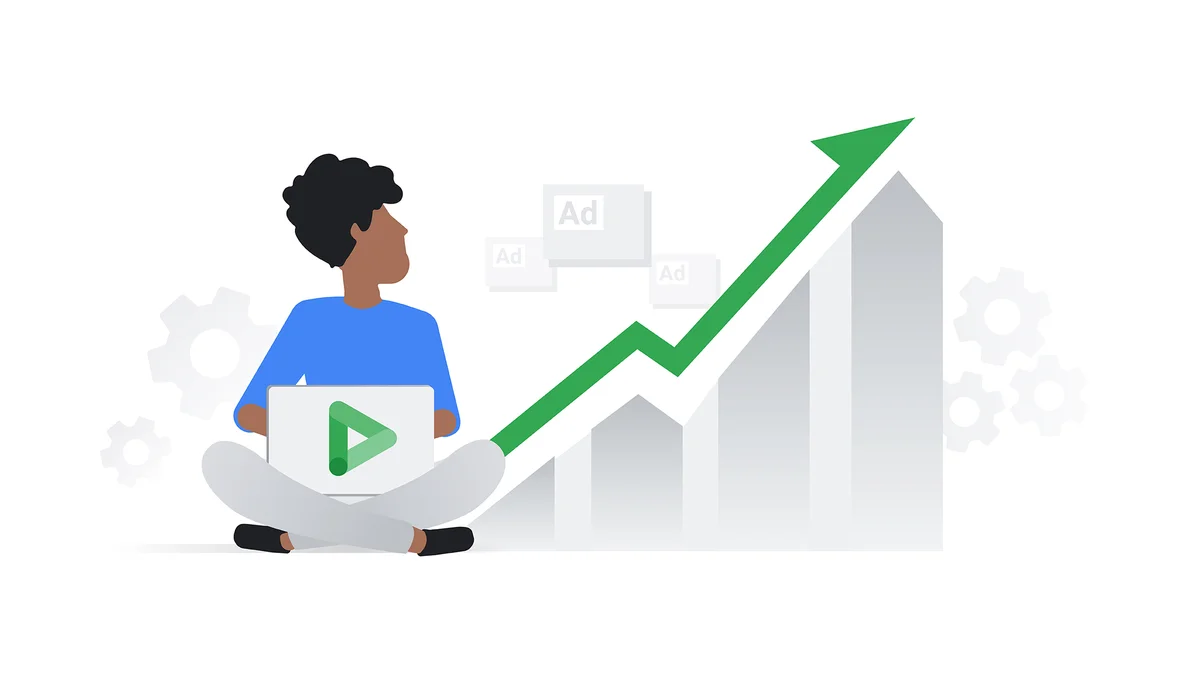 At Google Marketing Livestream this spring, we talked about how Google Marketing Platform can help you drive performance while protecting privacy. That's when we raised the curtain on some Display & Video 360 product announcements designed to help you reach your customers wherever they are — including on connected TV and audio.
Today we're kicking off a series of articles about Display & Video 360 that cover these new features, as well as upcoming capabilities to support your business recovery and growth. This includes new TV and audio reach forecasting tools and new frequency metrics to help you quickly figure out where your audience is and how to reach them in the most cost-effective way. This series will also introduce new enterprise-level features designed to increase your productivity thanks to automated yet customizable technology. First up is planning.
Get more premium reach with Display & Video 360's planning tools
Planning is no longer a one-time exercise; it needs to happen on an ongoing basis to keep up with your audience's rapidly-changing habits. Planning solutions that are tightly connected to your media buying platform can let you more accurately and more quickly assess the potential reach of your plans.
To help media planners adjust to this new way of working, we're introducing two Display & Video 360 tools that will help you estimate the reach of your campaigns in real-time across any inventory type – including traditional TV, connected TV (CTV) and even audio.
Plan your CTV and audio campaigns alongside your other media buys
Watching CTV and streaming audio are now mainstream behaviors. To help marketers make the most of this extra reach opportunity, we're adding new signals in Display & Video 360's reach planning tool so that you can plan the reach of your CTV and audio deals in real time. This will complement existing Display & Video 360 forecasting capabilities which already allow you to estimate the reach of your display and video programmatic deals as well as your CTV open auction buys.
Planners will now be able to more immediately answer questions like, "How much incremental reach could I get by combining a network CTV deal with YouTube reservation and open auction video or audio ads?" They'll have the option to forecast the reach of their campaign either by picking from their custom list of available CTV and audio deals or by choosing publishers they're considering adding to their media mix.
Strike the optimal mix of TV and digital media to maximize reach
Planning tools that span across traditional and CTV viewing can help you navigate the shift from linear TV to streaming more effectively. For example, TV in Google Ads Reach Planner lets advertisers like PepsiCo better plan for their reach and frequency goals by allocating optimal budgets across TV and YouTube.

We're bringing TV planning to Display & Video 360 users in the U.S., France, Germany, Japan and Vietnam. By combining actual historical TV and digital ads data into a single reach curve the tool will show the unduplicated reach of the entire plan across TV, YouTube, broadcast and cable networks on CTV and the rest of your digital campaigns. Display & Video 360 will use data from major single-source panels in each available country or region to understand the TV viewership and how it overlaps with digital media consumption.
We'll start rolling out this TV planning functionality in beta in the fall. It will be fully self-service and you'll only need some basic details about your media plan to get started: your core audience demographics, the duration of your campaign and your estimated TV discount so that we can return tailored estimates.
If your budgets are somewhat flexible, we'll show two curves: one will show the reach you'd get by spending your entire budget on TV and the other will show the optimal reach you'd get by efficiently splitting your budgets across TV and digital. You'll also be able to set a fixed TV budget and see a single curve showing the extra reach you could get by adding digital channels such as YouTube and CTV ads to the mix.
TV in Display & Video 360 reach planning tool (flexible budget scenario)
The growth of new media types alongside traditional TV has made forecasting reach and ad spend more difficult than ever. With Display & Video 360's real-time forecasting solutions you'll be able to approach show premieres seasons this fall with more serenity.