Premiering new TV solutions in Display & Video 360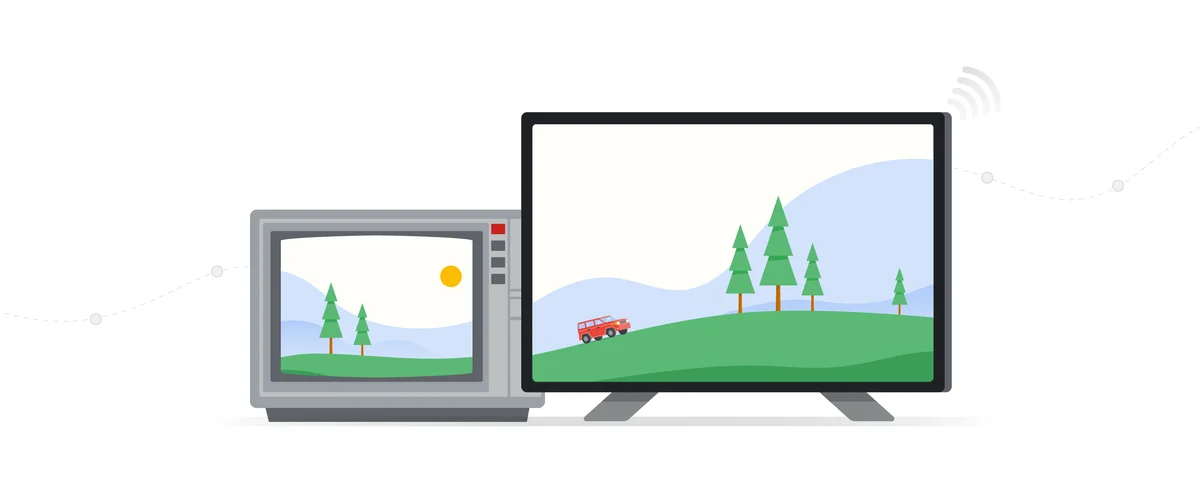 Whether it's their favorite YouTube channel, the latest news or that hot show everyone is talking about, connected TV lets people watch what they want anytime. This creates new opportunities for brands to engage with their audience, while bringing together the reach and familiarity of TV with the precision and measurability of digital video. In the last year, the number of connected TV ad slots available to advertisers using Display & Video 360 has increased 8X, which has helped more advertisers reach their audiences using this channel. In fact, the number of advertisers running connected TV campaigns on Display & Video 360 has increased 137 percent in the past year.
To help marketers build on this success, we're continuing to invest in new TV capabilities for Display & Video 360. First, we're implementing privacy-forward standards for connected TV that ensure responsible audience management practices by giving users transparency and choice over their ad settings. Second, we're launching new linear TV capabilities so you can extend your reach to traditional TV viewers by purchasing ads on national broadcast networks and local TV stations. And finally, to help you deliver consistent TV strategies across delivery methods, we're creating a consolidated TV workflow to buy connected TV together with linear TV.  
Putting people first with connected TV
In today's environment, privacy is top of mind for users, advertisers, and content providers—and connected TV is no exception. As people gain more control over what content they watch, they also want to be in control of how their data is used to inform the ads they see. It's critical that the industry adopts user-first practices to help build a sustainable connected TV advertising ecosystem.
This is why we teamed up with the IAB Tech Lab's OTT Technical Working Group to design shared industry guidelines for creating high-quality and privacy-safe connected TV advertising experiences. These guidelines formalize the Identifier for Advertising (IFA), which allows advertisers to reach audiences and measure their campaigns in a way that gives users more transparency and control than alternatives, such as solutions that use the IP address of a viewer's device.
IFA was designed to protect user privacy. It gives users the ability to choose how their data is used. This means they can reset the ID associated with their data or fully opt out of experiences like interest-based advertising. They can also be assured that their choices will remain unchanged if they move their device to a new location.
Display & Video 360 now supports the IAB Tech Lab guidelines, allowing marketers to manage frequency, measure reach, and begin developing responsible audience segmentation strategies while protecting user privacy. We're also adding support for these guidelines in our publisher platform, Google Ad Manager.
These guidelines will direct stakeholders down the path of best practices to allow connected TV to grow and evolve as a significant advertising platform.
We're seeing momentum across the industry with key players adopting the IAB Tech Lab guidelines. TV and device manufacturers like Roku and measurement vendors such as Nielsen are adopting IFA. Nielsen, for example, has built IFA-based audiences into Digital Ad Ratings to bring greater understanding of reach on mobile and connected TV audiences.

Adding linear TV to the picture
Connected TV is growing quickly, but traditional linear TV is still an important way people watch. There are some moments, such as sporting events or the big season finale, that just have to be enjoyed live. And many of us still tune in to watch programs from our favorite ABC, NBC, CBS and FOX local network stations. To help you reach people in those moments and on those channels, Display & Video 360 provides access to buy ad slots on national broadcast and cable networks and thousands of local TV stations. Today, U.S. network affiliates are accessible through a beta integration with WideOrbit. And soon, premium national broadcast and cable channels will be available through our partnership with clypd.
To help you easily execute these campaigns and give you more control over your linear TV investments, we're introducing new buying functionality in Display & Video 360. For example, you can now set up detailed campaign parameters such as geography, daypart, program genre or TV network directly. And throughout the campaign, you can quickly manage budget allocation and optimize reach by adjusting these parameters.
Up next: Consolidated TV buying
At many brands, we're already seeing stronger collaboration between TV and digital media buying teams to deliver better coordinated strategies across linear and connected TV—and in the future we believe this will be the norm. To help with this shift, we're consolidating both workflows under a single TV insertion order (IO) in Display & Video 360. This new streamlined buying experience will allow brands and agencies to further simplify the execution of their TV buys by providing insights and setups designed specifically for TV campaigns. We'll start rolling out this new workflow this fall.
Upcoming consolidated TV IO in Display & Video 360
With Display & Video 360, you can now expand your digital strategy to reach connected TV audiences in a privacy-safe way. You can also connect with viewers as they sink back on the couch and see what's on network television thanks to self-service linear buying workflows. Stay tuned as we roll out new features and bring on new partners throughout the year.