Reach your audience where they are now with Display & Video 360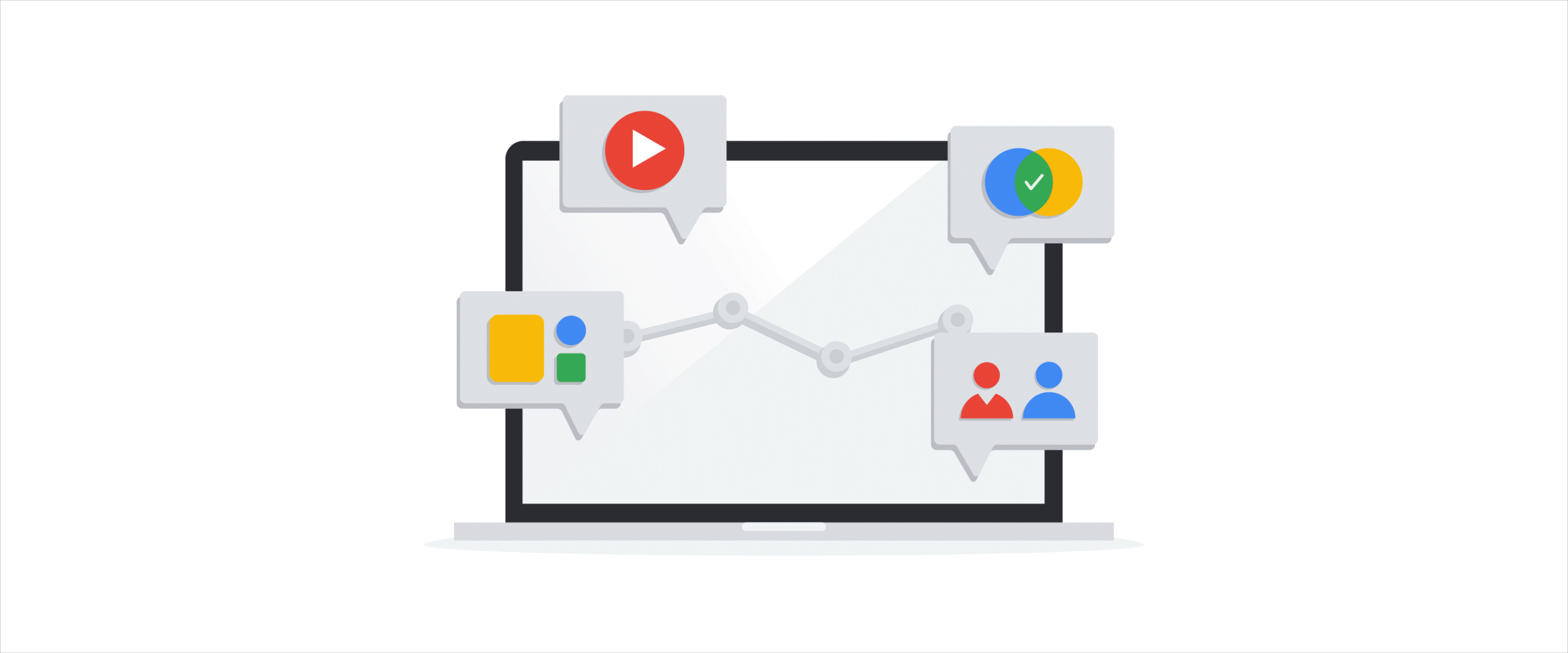 Media consumption habits are rapidly changing. Planning tools that are tightly connected to your media buying platform can help you reassess your media plans and quickly adjust your ad strategy to reach people where they are now.
We're expanding the reach forecasting capabilities in Display & Video 360 to offer a deduplicated view of expected campaign reach across open auction display, video and YouTube so that media planners can have a comprehensive and accurate view of their potential audience. And to better support collaboration between planning and buying teams, the planning workspace is now more easily accessible to media planners, thanks to a new dedicated user role.
A deduplicated view of your Display & Video 360 reach 
Media planners aim to get the most comprehensive view of all the media available so they can design relevant and effective plans. In Display & Video 360, you could already forecast the reach of your video campaigns in the plan workspace. For planners to effectively plan across all their programmatic buys, we have added support for display formats.
That means that media planners no longer have to rely on reach metrics from past campaigns to guesstimate the reach of their upcoming display ad campaigns. They can now rely on display forecasts that take into account insights that are unique to Display & Video 360 such as brand safety settings and Google audience details. For example, it is now possible to accurately estimate the reach of a display campaign aimed at reaching the Google affinity audience "Aspiring Chefs" as they enjoy content suitable for general audiences.

But the primary objective of media planning is to understand how many people are likely to be exposed to your brand across formats and inventory. So building on Google's Unique Reach methodology, we also enabled fully deduplicated reach forecasts in Display & Video 360 across open auction display, open auction video and YouTube.
Once we commit to a reach objective, neither underachieving nor overachieving is an option. Display & Video 360 gives media planners the accuracy they need to effectively plan across all our programmatic campaigns.
With this capability, you can now answer questions such as "how many unique people can I expect to reach with my overall campaign across any open auction display and video inventory as well as YouTube?" In addition to reach, you can also see projections for other important campaign metrics such as frequency, viewability and cost as you plan. And you can see how many people you will reach if you apply Google audience segments or if you choose to use your own audience data.
Display & Video 360 reach forecasting tool quickly calculating estimated deduplicated reach across YouTube, open auction display and video formats
A dedicated user role for planners
Media planners are increasingly being held accountable for how well an ad campaign actually delivers against the plan that was shared with clients or other teams. As a result, we are seeing stronger collaboration across media planning and buying teams.
To help foster this collaboration, we just introduced a dedicated user role for media planners. For the first time, agencies and advertisers can invite their media planners directly into Display & Video 360. This new role enables access just to the relevant elements of Display & Video 360 for media planners, giving them visibility into the critical media planning information they need to collaborate, learn, iterate and build more impactful media plans.
With the new dedicated role, planners can see cross-channel reach and cost estimates first-hand which facilitates the process of allocating budget and delivers better performance for the client.
For example, media planners can access accurate forecasts for campaigns bought programmatically in Display & Video 360 and discover new publishers and inventory. With the Partner account owner's permission, they can also start a negotiation with a publisher or renegotiate an existing deal. This gives them tools to better inform their planning process and freedom to check and update their plans and recommendations whenever they need.
Before launching your next programmatic campaign, give your media planning team access to the Display & Video 360 planning workspace so they can accurately estimate how many people are likely to be exposed to your brand across formats and inventory, and design the best media plan to deliver on your objectives.