Smarter media planning and buying with Display & Video 360's Campaigns module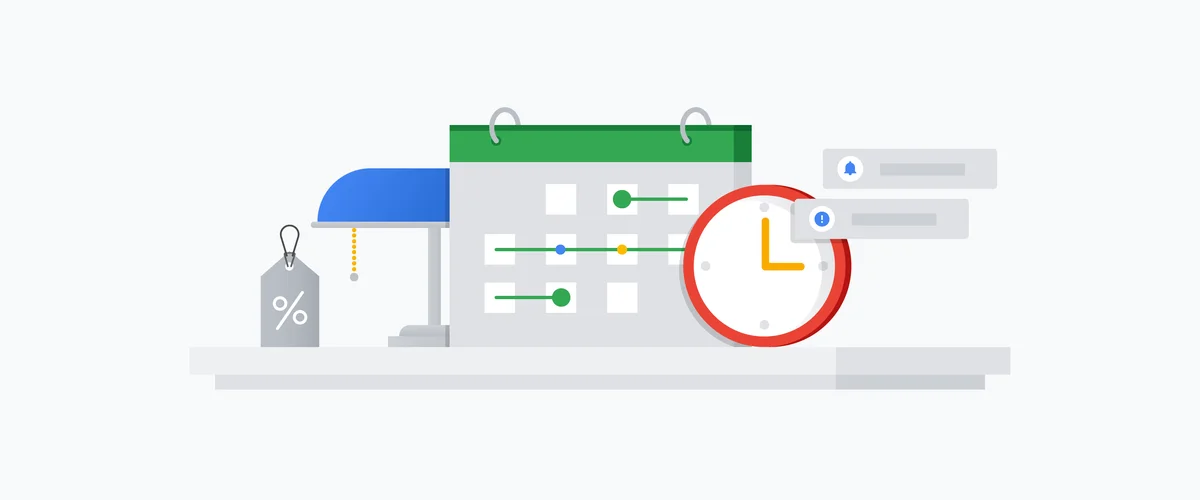 This is the second post in a series about Display & Video 360 innovations.

Display & Video 360 is organized around five integrated modules that work together to simplify the end-to-end campaign process: Campaigns, Audiences, Creatives, Inventory, and Insights. Today we'll explore new features of the Campaigns module: your starting point to plan, execute, and optimize cross-channel media buys.
Streamline media planning
Every campaign requires a well-developed media plan. But with all the media environments available today, across video, display, audio, and more, finding the right placements can be challenging and time-consuming. This is why we introduced the Plan tool (currently in beta), a brand new workspace in the Campaigns module designed for media planners. It allows them to experiment with potential inventory and buying strategies, so they can explore different approaches before setting the campaigns live.
Planners start by specifying their campaign budget, goals, and dates. Based on this information, they can discover publishers with inventory and audiences that meet their objectives, accurately forecast reach, and easily send RFPs. Planners can also add private deals that they have previously negotiated or explore new open auction strategies.
To ensure that a media plan will actually deliver on campaign goals, planners also need a way to estimate performance, including reach, frequency, GRPs and more. Your team can quickly get these metrics, deduplicated across devices, with reach planning, built-in to the Plan tool. This information helps you make sure you're correctly allocating budget across different tactics.
Reach planning estimates by spending level
We're working to expand the capabilities of the Campaigns module, including the Plan tool. For example, early next year we will make it easier for planners to collaborate and share media plans with other internal and external teams. Similarly, reach planning today (currently in beta) offers reach forecasts across different open auction video campaigns or across all YouTube buys (including Google Preferred, YouTube Reserve, TrueView and Bumpers). In the next few months, we'll make these metrics even more useful by offering a deduplicated reach view across both types of video buys.

Reach your goals with automated bidding and auction protections
Once your media team is ready to move from planning to execution, they can use Display & Video 360's automated bidding suite, also accessed through the Campaigns module.  Automated bidding relies on Google's machine learning to help marketers tailor the right bid to each and every auction. It factors in a wide range of auction-time signals—including device, location, time of day, remarketing list, language, operating system--as well as the dynamics of the auction to capture the unique context of every impression and bid the right value.
Automated bidding in Display & Video 360 also protects you from overpaying by analyzing auction dynamics (e.g., first, second price or hybrid auctions) and evaluating how they impact the likelihood of winning an impression.
Optimize performance with a single view and smart notifications
When you have multiple campaigns running at the same time, your media team can use the combined view in the Campaigns module to get a unified and actionable view of all of the components of each campaign.
The combined view gives your teams easy access to each campaign component
The combined view allows your team to drill down and explore campaigns in great detail, from insertion orders to line items to individual creatives, so it's easy to see which creative is associated to which line item. The combined view table also surfaces key stats and information for each entity in the table, helping troubleshoot campaigns and quickly identifying if anything requires your team's attention.
While the combined view gives you a complete snapshot of all your campaigns, your media team doesn't always have the time to go through every line to find out if a specific campaign is under performing. That's why we built the Intelligence Panel, which automatically notifies your team about issues and provides optimization recommendations for campaigns without requiring any manual report pulls. And since the insights are paired with actionable next steps, your media team can quickly make the changes to improve performance before they miss the opportunity. To be even more useful, the alerts are ranked based on the predicted impact they'll have. For example, an alert for a campaign that has no approved creatives--and therefore won't run--will rank higher than an alert for a campaign that is projected to slightly underspend.
The Intelligence Panel provides notifications to prioritize optimization tasks 
Media planning has always been managed separately from the rest of the campaign management workflow. The Campaigns module in Display & Video 360 changes that, enabling your teams to build smarter media plans and execute more efficiently to drive better results.
Follow our blog to read the rest of this series on Display & Video 360. Next up: the Audiences module.