4 ways web creators build community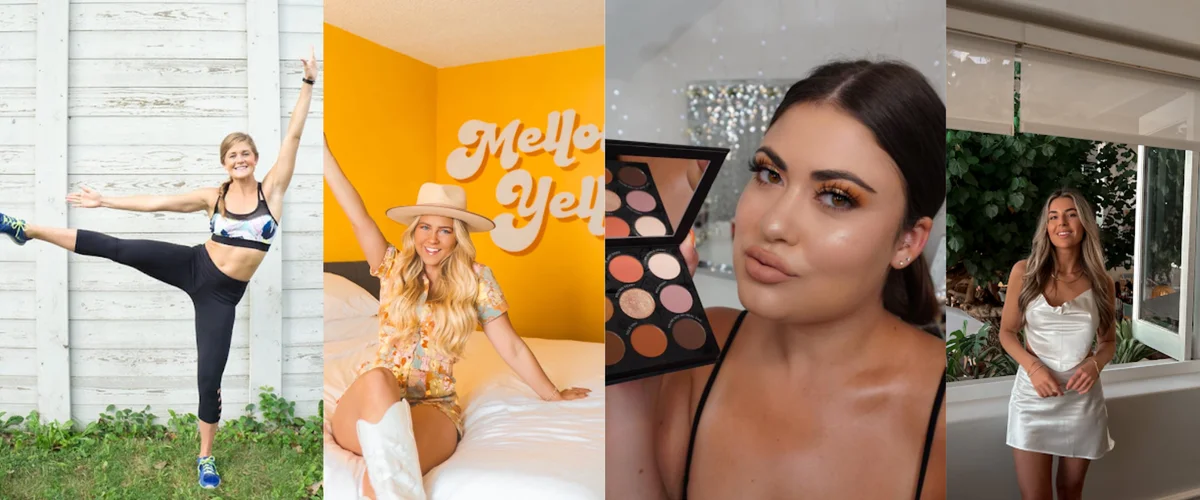 Creators are always looking for ways to connect with their audiences, starting with producing and sharing content that resonates with them. But how do you take these interactions to the next level and build a stronger sense of connection with your followers? We asked creators who cover a wide range of topics how they turned their followings into active, engaged communities.
Use multiple platforms to build your audience
Most creators have a favorite platform they post on, but there are benefits to being active on more than one. For example, posting on multiple platforms can help with discovery, boost engagement and drive traffic to your website. Lindsey Bomgren, a fitness trainer and blogger who posts at Nourish Move Love, says, "I use Instagram for building audience engagement, Pinterest for driving traffic to my website and YouTube for sharing full-length workout videos. No matter where you post, you can always link back to a common destination, like your website. Our most loyal readers are our email subscribers, but we love YouTube and Pinterest for their discoverability!"
Lindsey Bomgren posts content for her brand, Nourish Move Love, on multiple platforms to boost discoverability and engagement.
Choose how you want to measure and define success
As a creator, how do you know whether you're building community among your target audience? Should you focus on how big your audience is, how well your topics resonate with them or both? Two important tools to measure success are analytics and direct feedback, including using direct messaging through platforms, comments or emails.
Lindsey uses analytics to understand "which posts are driving the most traffic, and where that traffic is coming from." She adds, "We create content for different audiences. Some of our content is designed for search engine optimization; whereas other content, like full body high intensity interval training (HITT) and pyramid workouts, is geared toward our Instagram followers."
Other creators rely more on community feedback to find out what content is resonating. Payton Cavin, who built the media brand Mellow Yellow Media to inspire women to explore the world and their passions while working remotely, shares, "Analytics help us understand what our audience is craving more of. That being said, direct feedback is always more beneficial. There's nothing like having a conversation with a follower who found value in what you shared."
Find ways to engage
Interacting directly with your audience can not only help you figure out what's working, it can build community and bring your brand to life. Many creators shared that they interact with followers in comments or direct messages on social platforms, or via email. Beauty blogger Kendall Alfred says, "I try to respond to as many YouTube comments as I can, and my direct messages are always open on Instagram. I go live on my platforms and answer questions in real time. I also try to do giveaways and donations as often as possible."
And Lindsey hosts "live workouts on YouTube and Instagram, sharing weekly seven-day workout plans and daily #WOD's [workouts of the day] that we follow together as a community."
Beauty blogger Kendall Alfred engages with her community through live sessions, giveaways and donations to promote her YouTube channel.
Partner up
Eager to grow your brand's reputation and think outside the box? Partnering with other creators can be an effective way to mix things up while bringing your communities together. It can also help you get creative by exploring more topics related to your brand.
Shylah May, a lifestyle and wellness blogger, says, "I've made friends with a lot of other creators throughout the years. We travel, take photos and attend events together, and they even help promote my clothing line, Shop Shylah May. Teaming up with other creators helps your brand so much — it creates awareness, better defines your brand and allows you to grow your audience."
Shylah May loves partnering with other creators.