How making lists became this entrepreneur's brand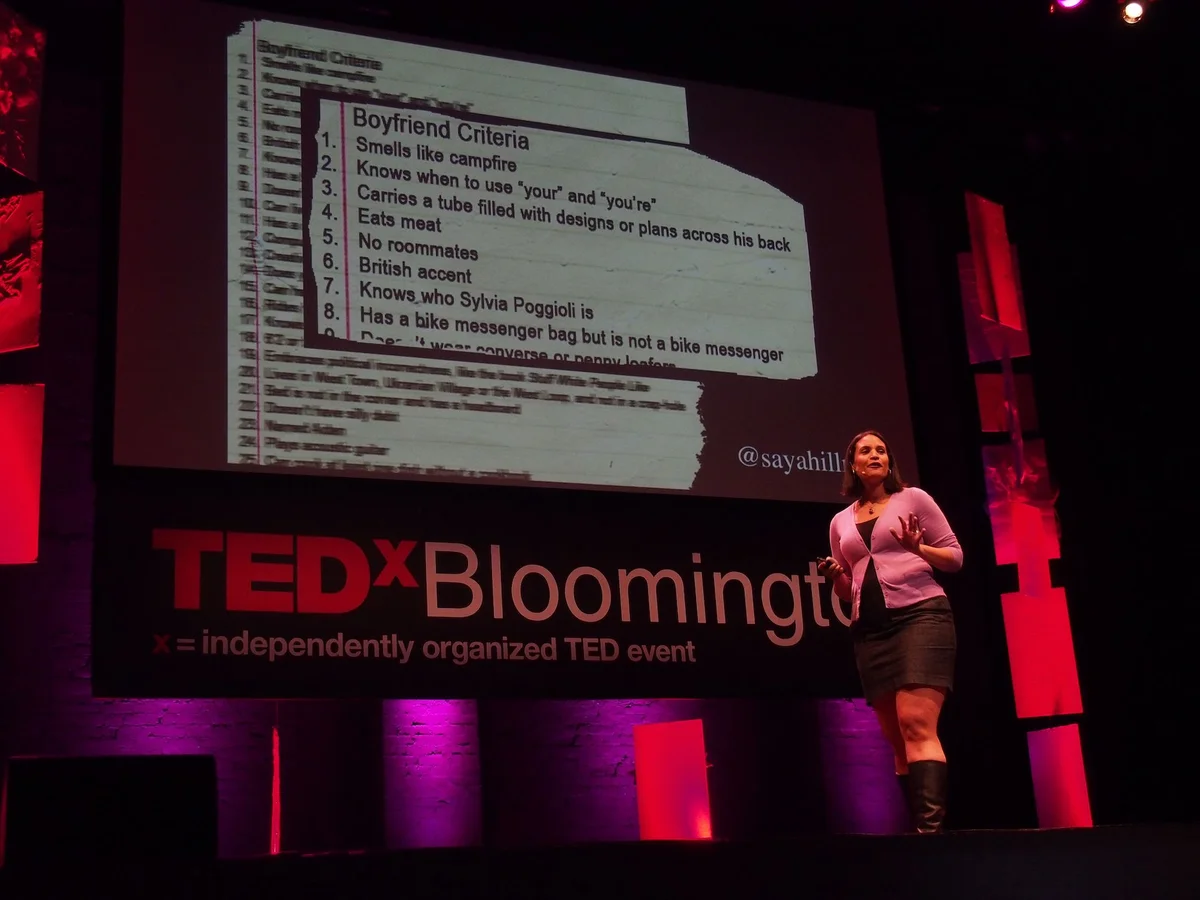 The day Saya Hillman got fired from her last full-time job in 2004, she made two lists. One was of all the things she wished she could get paid to do, no matter how ridiculous. The other was a list of names, ones that gave her a "warm and fuzzy" feeling, for the company she decided she would start. And so Mac & Cheese Productions℠ was born — and lists would become a big part of its success.
Saya had always made lists as a way to connect with people. She'd been sending emails to friends for a while, "really random lists of 'here are things that I have found interesting,'" such as articles, tech gadgets and books. The feedback was great, and Saya realized it could be a great sales tactic for her new business. "I don't have that used-car salesman, 'buy me buy me' feeling," she says. "I'm just doing what I already love to do.'"
Today Mac & Cheese Productions℠ offers a wide range of resources, events and content designed to connect people and help them live a Life of Yes℠, a concept Saya created and defines as "making life easy and more fulfilling." Her lists — which she sends out in newsletters and posts on her website — continue to serve as a gateway to attract more "Cheese-Its," as she calls her followers.
While some lists are humorous and lighthearted, like Saya's boyfriend criteria, she also offers practical ones — including her popular service provider list. Even that one abides by Saya's community-minded credo: She only includes providers who she has worked with directly or have been recommended by someone she knows and trusts.
Saya shared some tips on how lists can help attract attention to a website, and why they're so integral to her brand.
One of Saya's lists captures her "Life of Yes℠" philosophy.
You don't have to reinvent the wheel
"I don't think any of us are coming up with anything new — it's all how you put your own personal spin on the thing," says Saya. So while her list concepts might not be a novel idea, her whimsical approach — where lists for home office equipment recommendations and her own pet peeves are on the same page — is.
Lists also help busy people make sense of an overwhelming amount of information. "People are hungry for curators," she points out. "That's why lists are so popular. They're easy to share, they're easy to consume."
Lists also align with her overall ethos for Mac & Cheese Productions℠. "One of my favorite things is helping people to be more efficient and create systems," she says. "The list format lends itself to be productive and efficient and good at time management."
Be authentic — but it's OK to make money too
Trustworthy referrals and recommendations have been a huge part of Saya's success. "People know you're doing it because you actually love the product or the person," she says, explaining she has never received money from anyone that she's put on her service provider list or other recommendation lists. Instead, it's a "win-win" that spreads goodwill and website traffic all around, and can eventually result in opportunities and income, if not always directly or immediately.
That said, she's unapologetic about taking a piece of the pie through affiliate marketing and her paid marketing services, as long as the products and services meet her requirements. "You just have to share that upfront," she says.
Use lists to expand your network and draw visitors
Saya uses lists strategically to grow her network and draw more visitors to her site. "I'm spending all this time curating and creating for free, but to get that information, you need to go to my website, instead of me just giving you the information," she points out.
Tying lists to holidays, seasons or other events can also forge connections and drive engagement. For example, while most of her lists are evergreen, Saya also offers an annual gift guide where she tags the businesses' or individuals' Instagram accounts — which helps expand her reach. "I'm always thinking, how can you make what you create easy to share?" she says.