From intern to million-dollar creator in four years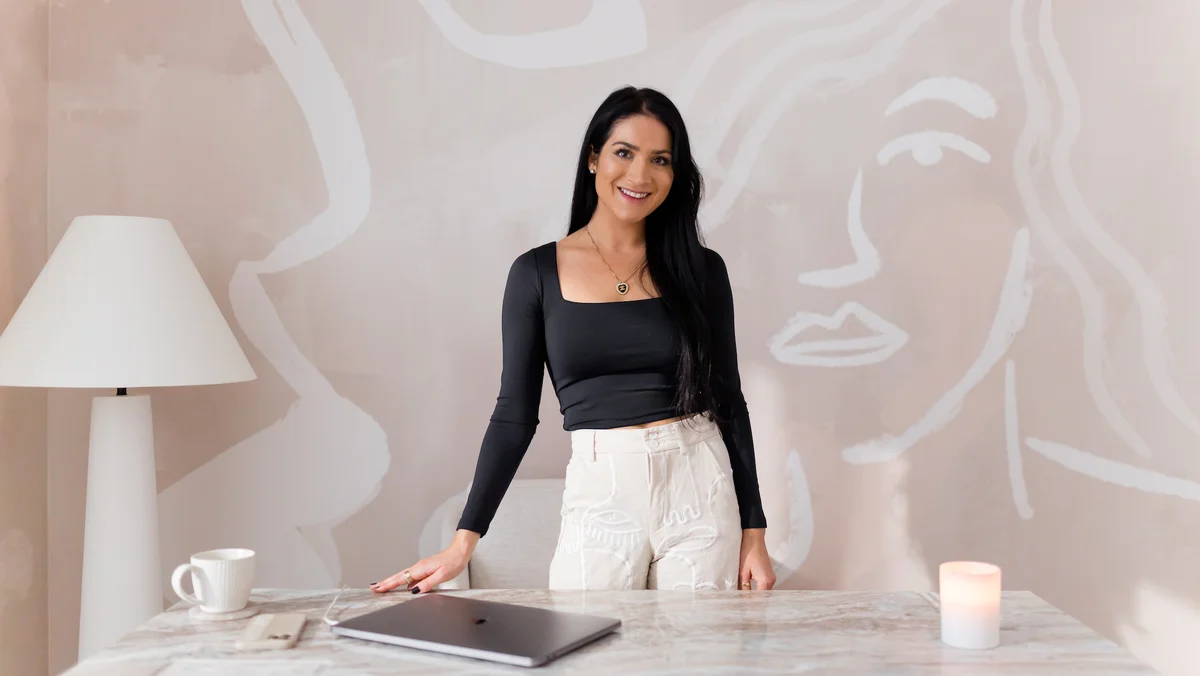 Christina Galbato began her career as a public relations intern in 2015. She launched a personal blog and an Instagram profile in 2016, posting about travel and life in New York City. "Back then, it was just a passion project," recalls Christina. Soon, she started connecting with other content creators, including those earning income as bloggers and social media influencers.
That led to a life-changing, "aha" moment.
"I realized I could actually make money and have a full-time career doing this," Christina says. She landed her first paid gig creating content for a Caribbean tourism board. One job led to another, and another. She grew her network and built her website, her blog and her following, establishing herself as a dependable and engaging influencer. Other brands came calling, and Christina's success skyrocketed.
Within a year, she'd earned enough income as a content creator to quit her job as a marketing assistant. She built her portfolio and attracted more business deals, earning six figures from brand collaborations. She traveled the world, visiting 16 countries. As her community and success grew, things began to shift. "My followers started to ask me, 'How can I do what you do?'" Christina says. She transitioned away from travel content to become an online educator, creating courses and a podcast to help other creators monetize their businesses.
Christina's podcast includes influencer industry news, business and blogging strategies and social media advice.
By 2020, Christina's business brought in its first $1 million in revenue. By 2021, she more than doubled that revenue stream, with enough work to hire 20 team members — most of whom are women. With an audience of over 500,000 online, she has already helped 10,000 other women become successful influencers and is expanding her courses and coaching offerings to help even more.
Christina offers her advice in the latest Creator Insights series, launching today on the Google for Creators YouTube channel. "I'm excited to encourage other creators and show them a number of different ways that they can monetize their content," she says. Some topics Christina covers include creating a strategic content plan, making your pitches stand out to brands and calculating rates for sponsored content.
Here, she shares three tips for content creators to get on track to achieve their own success.
Christina transitioned away from travel blogging to become an online educator, sharing what she's learned with other content creators and social media influencers.
Network with other creators and brands
Christina's success didn't happen by accident. She followed and connected with other content creators, inviting them into her community and tapping into theirs. At the same time, she reached out to brands and public relations companies representing brands. "Do not underestimate the power of networking," Christina advises. "You want to run a business that serves people, that serves your audience. So if you're not talking to them, you're missing out on a huge opportunity."
Focus on your audience, not yourself
"The biggest mistake new creators make is too much focus on 'me me me' content, and not enough on value," Christina observes. "The online landscape and what it means to be a successful influencer has changed a lot. Five years ago, you could post about what you were doing, selfies, pictures of what you were eating. People don't care about that stuff anymore. People are always asking, 'What is in it for me?' Lead from a point of view of always providing value to your audience — whether that is entertainment, informational content or inspiration. That's going to set you apart from people who aren't leading with that mindset…and bring you success a lot quicker."
Diversify your platforms and income streams
Christina's content strategy includes a website that serves as her brand hub, which branches out onto her social media channels. She also reaches her audience through an email list and her podcasts. "It's not just being on Instagram, but also having an email list and growing your audience on a platform that you own, like a blog," she advises. "Creators should also explore different ways to monetize their content. In addition to brand collaborations, there's affiliate marketing, creating online courses and other digital products. Never put all of your eggs in one basket, whether it's a content publishing platform or an income stream."
Christina is expanding her classes and coaching programs to help more aspiring entrepreneurs become successful creators and influencers.