Google for Creators: Helping creators learn and grow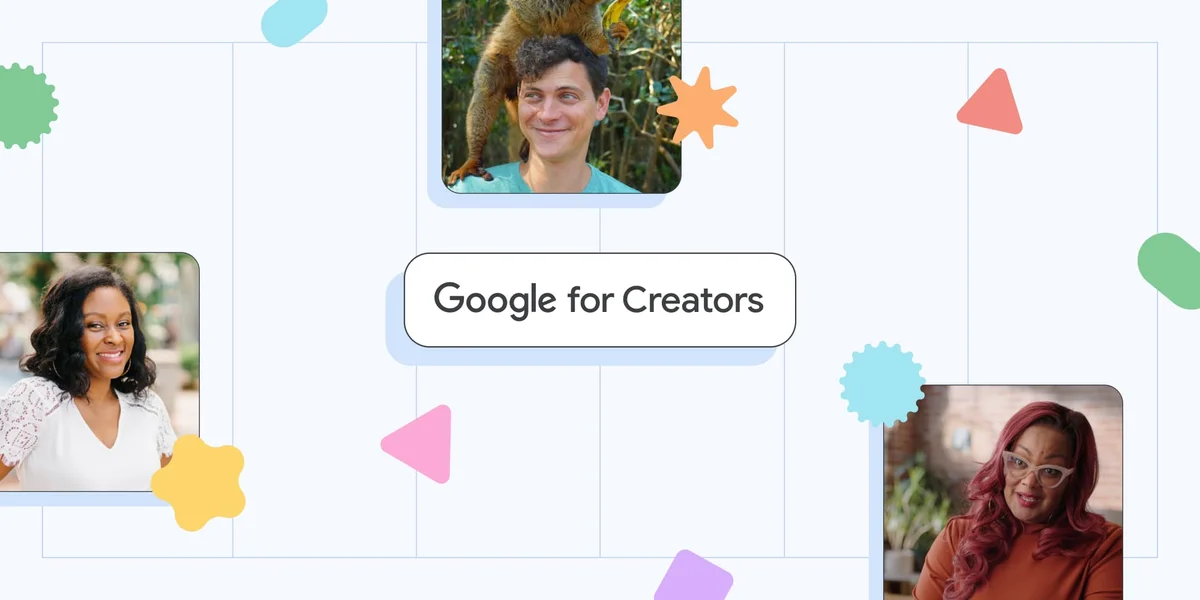 Whether you're a fashion influencer, aspiring photographer or travel blogger, Google is committed to helping all content creators connect with their audiences. We believe that getting discovered on Google and having a presence on the open web is an important part of a creator's success. So today, we're introducing Google for Creators, a new home base for creators to learn, grow and get inspired.
Discover expert tips to grow and succeed
Google for Creators shows how the web can become part of your content mix. A quick quiz on the homepage provides personalized recommendations with topics most relevant to you. So if you're just getting started, the quiz might recommend that you check out guides for finding a niche or creating a content strategy. Or if you're a more seasoned creator, you might see recommendations for learning how to grow your audience and make more money.
Take the creator quiz to get personalized recommendations for content on our site.
Get inspired by a community of creators
Our new site reflects the guidance and inspiration we've been sharing on our blog and YouTube channel. This includes profiles of creators like Nakisha Wynn, who started a blog for moms and has become a full-time content creator, coach and speaker. And Nomadic Matt who, after starting his travel-focused website in 2008, has become a best-selling author and still engages with the community he built on his site.
Matt Kepnes started his travel blog in 2008 and has become a two-time best-selling author, and the founder of both FLYTE and TravelCon.
Maximize your reach and control
Google for Creators has a comprehensive list of products and tools relevant for all parts of your journey as a creator on the web. This includes formats like Web Stories, which brings visual and engaging web content to Google surfaces. So far, we've seen more than 20 million Web Stories published, giving creators full control to monetize, host and share their content.
Creators like Marie Denee, founder of The Curvy Fashionista, are using Web Stories to reach the web's broad audience and share their content in a visual-first way. We want to help other creators do the same, and Google for Creators is a great place to get started.
As a creator, it's important to know if your content is resonating. On our new website, you can learn about Google products that help you understand your audience and grow your presence online. For example, Search Console Insights provides helpful data and insights in a dashboard so you can easily see how your content is performing. Creators are already seeing its value — since launching earlier this year, millions of websites are using Search Console Insights.
Search Console Insights makes it easy to understand how your content resonates with readers.
Stay connected with us
In the coming months, we'll release much more on the site, including new guides, community programming and creator spotlights.
Sign up for our Google for Creators newsletter to hear about new content, tips and the latest Google products designed especially for creators. You can also subscribe to our YouTube channel, or follow us on Instagram or Twitter. We can't wait to see what you build, create and publish. Email us at creators@google.com or reach out to us on social to let us know what you're working on — and what you think of Google for Creators!